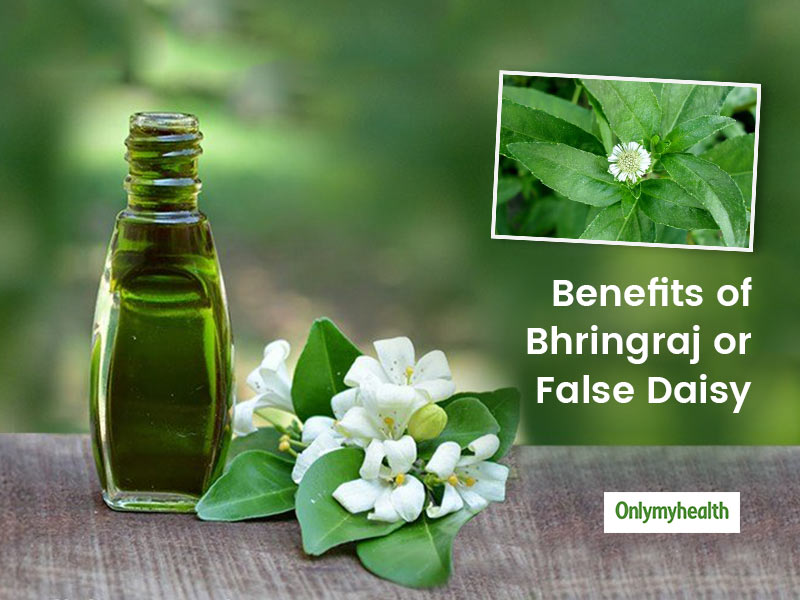 Bhringraj or false daisy is a noted Ayurvedic herb. It is popular for hair fall but there are several other benefits of bhringraj that you should know
Bhringraj is a popular herb mainly known for its hair care benefits but that's not all. Bhringraj or false daisy(its name in English) is a noted Ayurvedic herb that provides an array of health benefits from skin problems to blood pressure control. Bhringraj herb is easily available in powder and oil form and you can use either to shoo away your problems. Just be careful with the amount you use as herbs are concentrated and should be used in the right proportions to reap benefits. Let us tell you all the benefits of Bhringraj, keep reading.
Nutritional Facts About Bhringraj
Bhringraj belongs to the sunflower family as this is why it got its name- false daisy. Bhringraj extract is high in proteins and alkaloids. Besides, it also has vitamin D, vitamin E, iron, polypeptides, magnesium ad steroids calcium. All of these nutrients make it antioxidant, antiviral, antibacterial, antileprotic and analgesic in nature.
Health Benefits of Bhringraj
False daisy or Bhringraj offers innumerable benefits. We have explained them below, scroll down to read.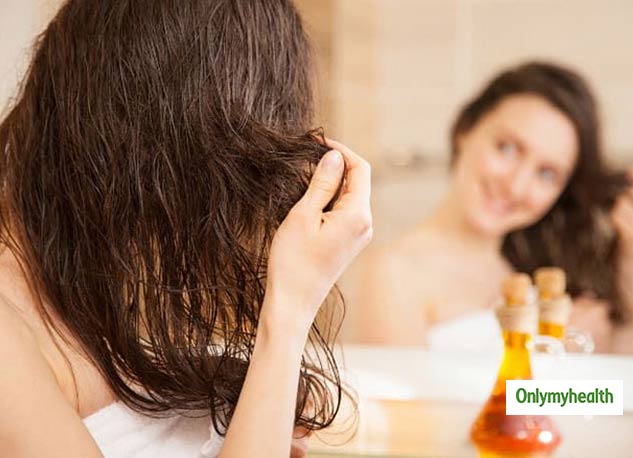 Haircare Benefits of Bhringraj
Bhringraj oil is very popular for hair fall and treating other haircare issues. Applying this oil on your hair conditions the strands strengthens the roots, stimulates hair growth and prevent premature greying and baldness. If you don't have any issues, this oil would ensure that nothing crops up.
Skincare Benefits of Bhringraj
Not just hair care but bhringraj is also good for skincare. As we mentioned above, it has great antibacterial properties that aid minor skin issues. For example, applying bhringraj extract on the wound and promote healing; bhringraj oil can control allergic reaction on the skin and it can heal cracked heel.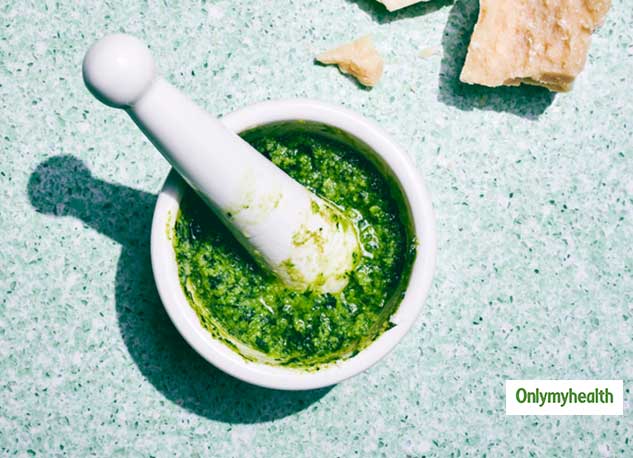 Bhringraj alleviates Migraine Pain
This herb has natural pain-relieving properties that can aid migraine and all other types of headaches.
To use this herb, in a bowl, add one tablespoon of goat milk and one tablespoon of bhringraj juice.
Put 2-3 drops of this mixture in your nose and sleep.
In one tablespoon of bhringraj juice, add a pinch of black pepper powder and mix.
Apply this homemade balm for migraine on your forehead.
High blood pressure
Patients with high blood pressure or hypertension can try this Ayurvedic remedy to control their blood pressure. But before we tell you the remedy, let us tell you that this is a natural solution that might not work for one and all. Also, the results may reflect in a few weeks. Just be patient.
Mix two teaspoons of bhringraj juice and one teaspoon of honey.
Mix them well and consume this concoction twice a day.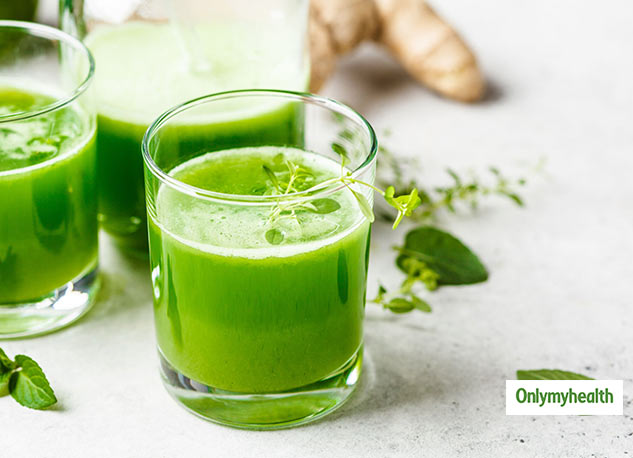 Bhringraj for Jaundice
If you have jaundice, you can have bhringraj leaves juice to control the condition within a few days.
Take some fresh bhringraj plant leaves and wash them to eliminate dirt.
Grind leaves with some black peppercorns.
Give this mixture to a jaundice patient on an empty stomach.
If they are unable to eat it raw, you can also mix it with buttermilk or curd and then give.
Apart from the above-mentioned benefits, bhringraj also helps in diabetes control, cholera and eye problems. There are many ways to have bhringraj but it is better if you consult an Ayurvedic specialist before trying anything new. Also, if you experience any complications, see a doctor.
Read More Articles in Ayurveda