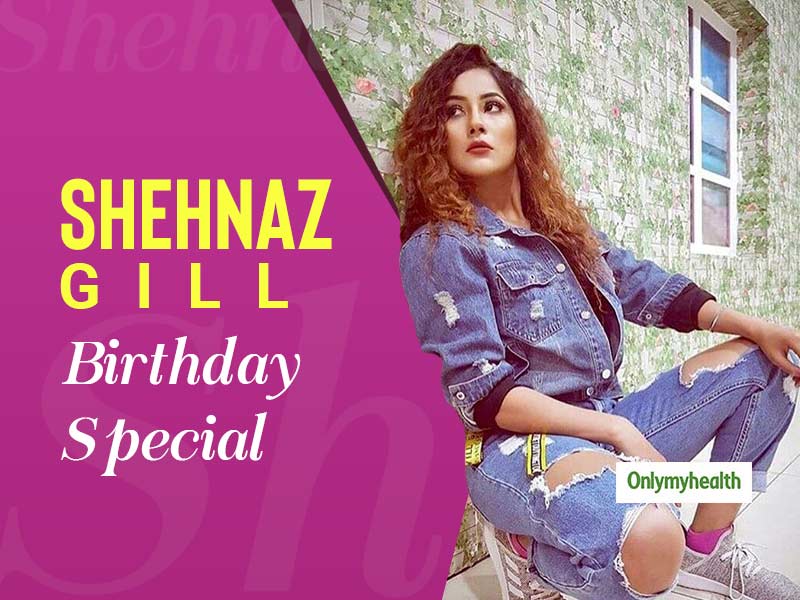 Renowned Punjabi model Sehnaz Kaur Gill has been in the headlines throughout the 13th season of celebrity reality show Bigg Boss. Recently, she has been referred to as the most entertaining member of the house. Besides being a model, actor and singer, 'Shehnaz Kaur Gill' is a good dancer too. As exclaimed by her fans, she's a full entertainment package. All-together, she's loved by many if hated by a few. People vote for her in large numbers as they like to watch her stay on 13th season of the show 'Bigg Boss'. Shehnaz will turn 27 on January 27. As a birthday special, let's look at how her relationships have been with her co-contestants:
During her stay at the Bigg Boss house, she's changed her friendships many times. Due to this sole reason, she has been given the tag of 'Flipper' in the house. Co-contestant Siddharth Shukla has always been supporting so that she can stay in the house till the very end, but due to her behaviour, most of the times she has ditched him while being friends with contestants Rashmi and Asim.
View this post on Instagram
Also Read: Relationship Tips: What Is A Healthy And Intimate Relationship?
Shehnaz and Siddharth
Starting from the very second week in the Bigg Boss house, Siddharth and Shehnaz had been very good friends. However, due to Shehnaz's habit of changing her preferences, she has been flipping between other members of the house. This has led to a weak trust factor between Shehnaz and Siddharth. According to viewers, Siddharth is one of the most simple and sober people in the Bigg Boss house and always wants good for Shehnaz. Even when her father came to the show, he thanked Siddharth for taking good care of his daughter.
Many times, Siddharth had confessed to Shehnaz that his love for her isn't romantic. It's just the love you have towards a friend, and it's just the way you care for them. Shehnaz too has a soft corner for Siddharth in her heart, but she has been seen in a romantic connection with Paras Chabbra also. As when he was leaving the show for his medical treatment, Shehnaz broke into tears and hugged him while saying 'I Love You'. Interestingly, when Gautam Gulati visited the show as a guest, she showered kisses on him saying that he is her crush and she is a big fan of him.
Also Read: Is Your Partner Loyal? Learn The Truth From These 4 Signs
As the season finale is scheduled to commence on February 15, it will be interesting to see how this relationship unfolds between the two most probable winning contenders of the Bigg Boss house.
Read more articles on Dating