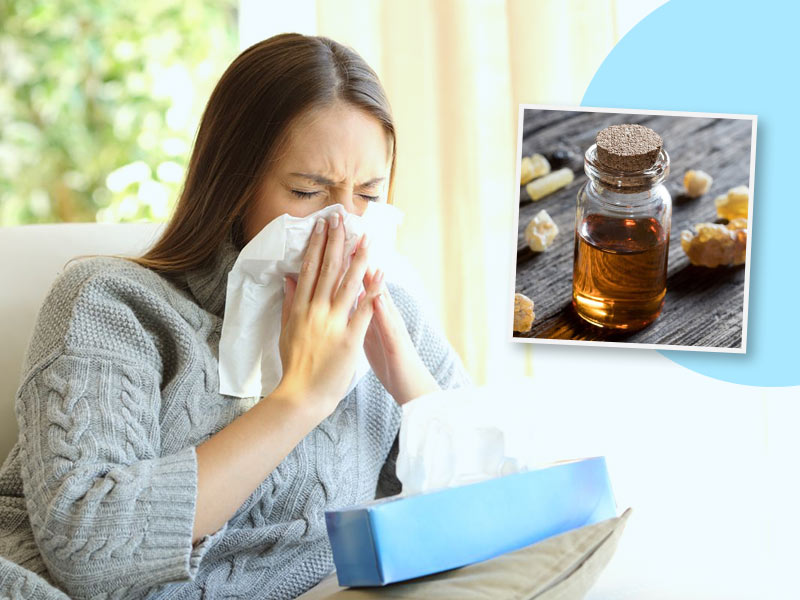 Cold and cough are very common, especially during seasonal shifts. When the weather changes, a lot of people experience cough and cold. Sneezing, runny nose, incessant coughing, watery eyes, etc. are common signs and symptoms of a cold. If the cold is severe, it can block the nose and cause trouble in breathing. Not just this, acute discomfort can also be caused. Instead of taking medicines for common cold and cough, it is better to try out home remedies. These act slower but are safe and effective in producing results. You might be knowing some of them but in this article, we will tell you about an Ayurvedic oil that can aid this condition.
Frankincense Oil for Cough and Cold
Frankincense oil is beneficial in tackling many problems majorly cold and cough. Besides, it is also used in religious works. You might not know this but Frankincense holds a great place in Ayurveda as it is mentioned to be used in the treatment of many diseases. While you can get this oil from the market, not every brand sells authentic oil. Thus, it is better to make it at home. You can easily prepare frankincense oil at home using only 2 things- Frankincense and a Carrier Oil of your choice. Within 5 minutes, your Ayurvedic oil will be made.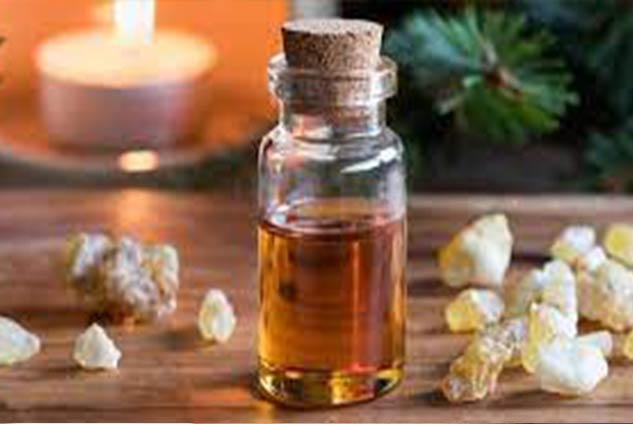 Also Read: Want To Cure Cold And Cough At Home? Try These 3 Natural Kadha Recipes For Quick Recovery
How to make Frankincense Oil At Home?
Firstly grind a few pieces of frankincense and make its fine powder.
Try to use a grinder so that it makes a fine powder that can get easily dissolved into the carrier oil.
Now take a carrier oil such as olive oil, coconut oil, grapeseed oil, etc.
To 3 parts of the carrier oil, add one part of frankincense powder.
Heat it or microwave for a minute until the powder gets completely dissolved.
You can even stir it using a spoon.
If you are heating it on the stove, make sure to continuously stir the oil. Also, keep the flame low or else it may burn.
After about a minute, turn off the flame and keep the oil aside.
After it is cooled down, transfer the oil into a dark glass bottle.
Your Ayurvedic Frankincense oil is ready.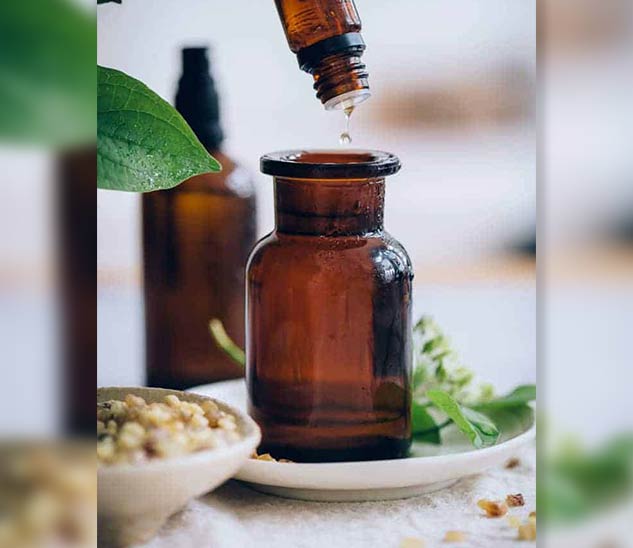 This oil can be used for six months. Just ensure that moisture doesn't go inside the bottle.
Also Read: Here Are 10 Effective Home Remedies To Treat Cold And Flu Naturally
How to use Frankincense Oil?
If a person has a cough, then a few drops of frankincense oil mixed with water and gargling it can cure this problem.
Frankincense oil removes the mucus stored in the lungs, which also opens a closed nose.
Applying frankincense oil to the nose and throat is also beneficial. The reason for this is that it has anti-inflammatory properties.
If you wish, you can also open a closed nose by smelling a few drops of frankincense oil in a handkerchief or cloth.
Frankincense oil is herbal and doesn't cause any side-effect. However, you should use it wisely as mentioned in the article. These concentrated oils may trigger skin allergies if used in excess amounts. You can use this oil for treating various general problems.
Read More Articles in Home Remedies