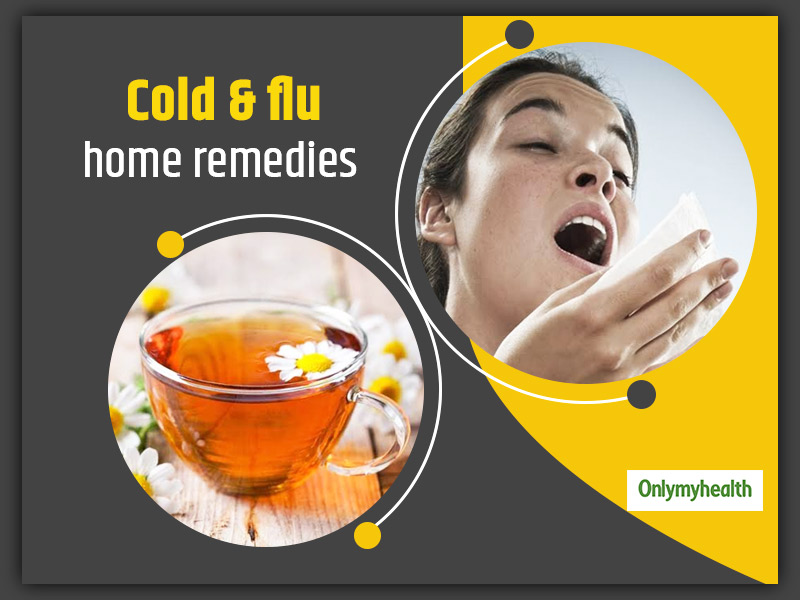 Coping up with cold and flu can be quite difficult for everyone. Moreover, in the winter season, it is common for all age groups to get affected with flu. Cold and flu may be caused by various viruses and bacteria. This illness makes you feel nauseous, which results in making your whole day go in vain. In fact, it might even go on for a while, like for atleast one to two weeks. Cold and flu can make your nose stuffy or runny, cause fever, muscle pain, congestion, cough and many other discomforting signs. Well, it even takes time to heal but there are many natural ways to treat it. Medically, even antibiotics don't seem to have an effect on your health condition sometimes. The chances of this illness increases during winter season. It is always suggested to take enough sleep and rest in such cases. Read on to know these 10 effective home remedies that can help in providing relief from cold and flu
Cold and flu home remedies
In winters, there are a lot of factors that may affect your health. And, these include cold and flu. It is a common illness that can disturb your work as well as day to to day tasks. Here are some home remedies to treat cold and flu:
1. Ginger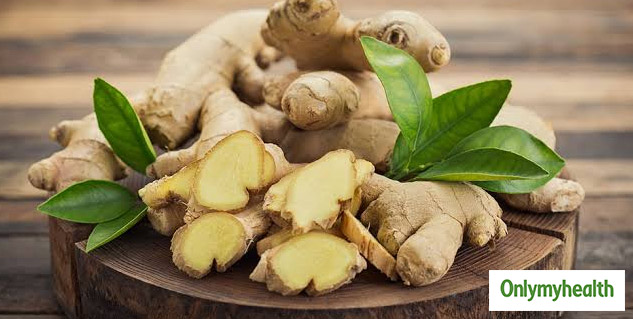 Ginger can be used in various dishes and even in your evening tea. The active component present in it help in coping up with cold and flu. Many people prefer taking ginger to stay safe in winters. Ginger is also a famous ingredient that can be helpful in making your immunity and your lungs stronger. Therefore, ginger is also a useful ayurvedic home remedy to treat cold, flu and cough during winter season.
2. Chamomile tea
Chamomile Tea consists of two very important anti inflammatory compounds i.e, Alpha bisabolol and Tymazoline. These two compounds and its other healing properties help in treating cold and flu naturally at home. This home remedy can be very useful to enhance your health especially during winter season. You can sip hot chamomile tea in the morning or evening.
3. Menthol
Menthol is a known ingredient for opening up sinuses and congestion. It can help in providing relief with the adverse symptoms of cold and flu. A lot of people add it to hot water for the steaming effect in the nasal passage. You can definitely rely on menthol to help in treating your cold and flu during winter season. It is even used in various vapor rubs, beneficial for cold and blockage.
Also read: 5 Tips for Treating Kids with a Cold and Flu
4. Honey
One should surely increase the usage of honey during winter season. Honey is packed with antioxidant and antibacterial properties that can help you fight a lot of problems naturally. This natural remedy is used in many households for cold and flu almost everyday. Besides cold and flu, honey even helps in providing relaxation from continuous cough and soar throat. You can add a few drops of ginger juice along with one tablespoon honey. Mix them together and drink this before bedtime everyday.
5. Garlic
Garlic contains antibacterial properties that can prove to be good for you. This kitchen ingredient can help in better and speedy recovery from cold and flu, and even helps in preventing certain illnesses. One should try consuming raw garlic as it is more effective, but you can include it in your diet too. The flavour of garlic is a treat for your tongue and the fragrance is also liked by a lot of people.
6. Lukewarm saltwater gargles
Lukewarm saltwater gargles is a natural remedy that comes first in your mind if you are suffering from cough, soar throat, cold and flu. The warm water has the ability to provide relaxation and open up the congestion. Just put half teaspoon of salt in half cup of warm water and gargle it out for a few minutes. You can even take in the the last sip of that water. Try this and wait for impressive results in a few days.
7. Flaxseeds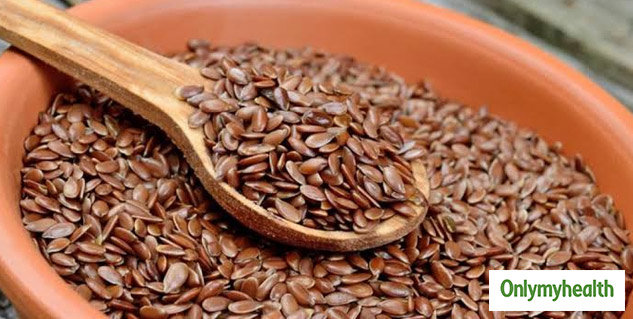 Flaxseeds also have many health benefits, and that includes healing cold and flu. It is a natural food item that can be consumed in winters. It is a useful home remedy for common cold as well as cough. Flaxseeds are used to improve digestive system too. You can have 2-3 tablespoons of flaxseeds everyday to maintain your health.
8. Vitamin C
Vitamin C rich foods are lemons, oranges, many fruits and vegetables. You can consume these rich sources of vitamin C for cold and flu relief. Vitamin C is very beneficial for your body and provides many other health advantages too. You can even make a hot drink out of these food items. They can help in clearing up the congestion and making you feel better overall.
Also read: These 6 Fruits Treat Cold and Flu Better Than Medicines
9. Toddy decoction
Toddy is a quite popular decoction that is used to treat cold and flu. Moreover, it can even work for cough and soar throat. Hot toddy is a very soothing drink and can help in reducing the symptoms of cold. Toddy is prepared with ingredients like ginger, honey, lemon and whiskey. It is totally your choice to chose this drink for cold and flu or not.
10. Chicken soup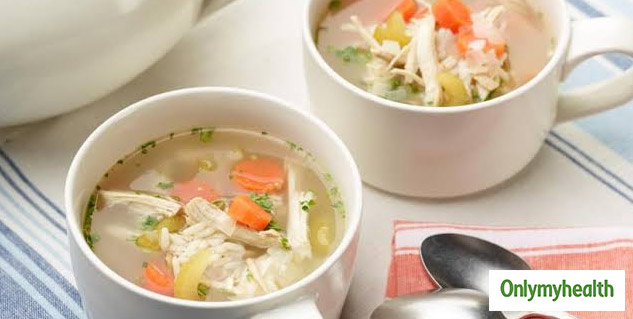 Chicken soup might not be the best cure but can surely help while you are sick. the hot soup can heal your throat and make your flu go away faster than before. You can add vegetables in your chicken soup bowl, which incorporates even more nutrients in your meal. They can help in protecting your body from several infections. Therefore, you can consume chicken soup for better health relaxation from the worse cold during winters.
Symptoms of cold and flu
The signs of having common cold or flu are quite realisable and noticeable. If you experience any of the below listen indications, you should visit the doctor or try some home remedies for relief. Do not let the symptoms get worse. Here are the signs of cold and flu:
Sneezing
Stuffy or running nose
Headache
Fever
Body ache
Cough
Fatigue
Watery eyes
Congestion
Loss of smell
Soar throat
Nausea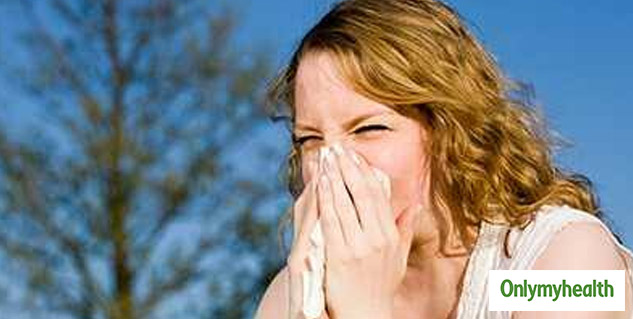 What are the causes of cold and flu?
There can be various reasons behind a common cold or flu. It basically infects the nose, throat and lungs. In fact, there many risk factors associated with it that can become a trigger too. It may last upto 2-14 days atleast. You should call the doctor if the symptoms of cold and flu persist and do not seem to get better. Here are the major causes of cold and flu:
Influenza virus
Touching a contaminated object or surface
Coming in contact with a person who is sick
Infection
Unhygienic environment
How to prevent cold and flu?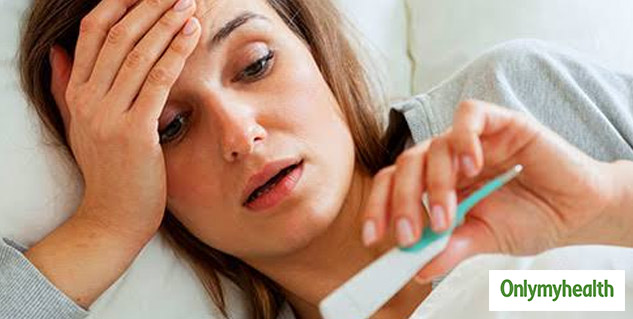 It is always better to stay aware of what is happening around and take care of yourself accordingly. Even before catching a cold and flu, you can keep yourself protected and safe. There are many things that you can do to avoid getting sick. Here are some preventive measures for cold and flu:
Eat healthy
Exercise daily
Wash your hands regularly
Stay away from dusty or unhygienic environments
Don't go near people who are sick
Avoid touching your face
Wear a mask
Stay hydrated
Take proper sleep and rest
Do not consume cold beverages and drinks in winter
These were the home remedies of cold and flu, and the symptoms & causes of this illness. These home remedies are very effective and can help in healing your cough, cold and flue. So, try these solutions in this winter season and see the results for yourself. Moreover, you can take your doctor's suggestion before trying out these natural remedies at home.
Read more articles on Home remedies