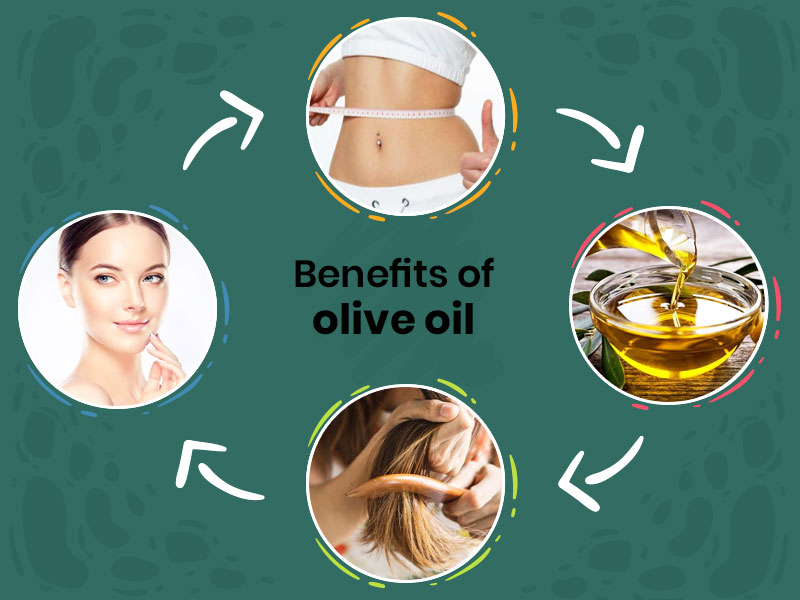 Olive oil is extracted from olives, which is the fruit of olive tree. Olives are a traditional crop of the Mediterranean area. Whole olives are crushed to extract olive oil from them. People use olive oil in cooking, cosmetics, medicine, soaps, and even as a fuel for traditional lamps as it is a multipurpose oil. This oil initially came from the Mediterranean region, but today, it is famous in the entire world. Olive oil mainly consists of mono unsaturated fatty acids and Omega 3 fatty acids because of which you get many skin, hair and health benefits. Since it consists of Vitamin E, it decreases your risk of getting any skin infections that are caused due to high inflammation.
Olive oil should not only be applied on the skin or hair but can also be consumed for good health. Since it is a heart healthy oil, it should not pose a problem. Intake of olive oil in different food items also works as a building block for your body to produce its natural oils that are beneficial for the skin. Olive oil is one of the major parts of the Mediterranean diet, that is followed by a lot of people. This oil is rich in antioxidants and the major fat that it contains is monounsaturated fatty acids, which is a healthy fat. You can enjoy a wide range of advantages from olive oil. Read this article further to know about the health and beauty benefits of olive oil.
Health benefits of olive oil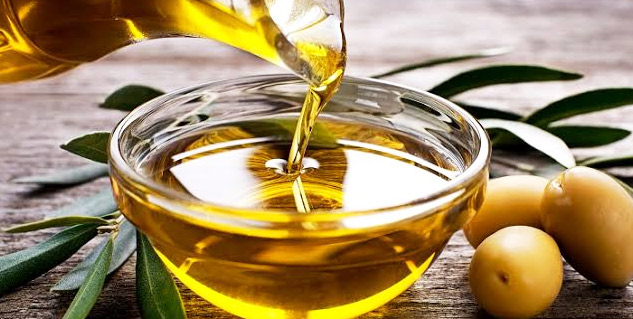 All types of olives are both tasty and full of healthy fats. Both green and black olives can be consumed for fat, and still stay healthy. Along with mono unsaturated fats, olives have high fibre content as well. You can also cook your meals in olive oil as it is considered good for heart health, due to the healthy and not unhealthy fats. So, here are the main health benefits of olive oil:
1. Full of antioxidants
Olive oil is a rich source of beneficial fatty acids, vitamin K, vitamin E and many other powerful antioxidants. These antioxidants are useful for your skin and overall health as well. They reduce inflammation and fight potential free radical damage caused by oxidative stress. These antioxidants are biologically active and can reduce the risk of many chronic diseases. The large amount of antioxidants come together and protect us from many diseases. Extra virgin olive oil is more nutritious than the other types of olive oil.
Also read: Extra virgin, light and pure: Know your olive oil well
2. Contains anti-inflammatory properties
Instead of using vegetable or sunflower oil, you should use olive oil, particularly during winter season as the other oils contribute towards inflammation. Just put a few tablespoons of olive oil for cooking and making salad dressings. It is also a good source of Omega-3 fatty acids and can help with the signs of joint and muscle pain. It contains anti-inflammatory properties and can reduce inflammation effectively. Olive oil contains natural phenolic compounds which are strong antioxidants and anti-inflammatory agents.
3. Prevents heart disease
Olive oil has the power to reduce bad cholesterol levels, thus prevents heart disease as well. People who follow the Mediterranean diet gain this advantage by including olive oil in almost every meal. Do not overconsume and have olive oil in the right quantity to protect your heart. Instead of using refined oil to cook food, you should try and add olive oil. It will reduce the risk of having a heart attack or stroke.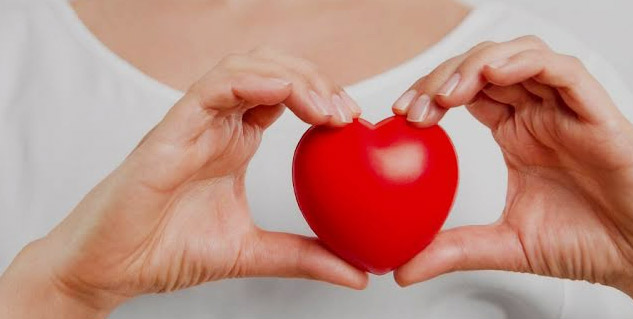 4. Reduces the risk of cancer
Olive oil can reduce the risk of cancers such as colorectal, breast, uterine, prostate, lung and pancreatic. If you include atleast one tablespoon of olive oil in each meal everyday, then it can be beneficial for you. According to a study, olive oil is the most effective in preventing breast cancer in women.
5. Aids weight loss
Eating too much fat can cause weight gain. But, there are a lot of studies that have been linked to the Mediterranean diet, which is rich in olive oil and helps in reaching your goal weight. If you are on a weight loss journey, then even experts would suggest you to cook food in olive oil. It contain healthy fats and does not promote weight gain.
Also read: Olive Oil Benefits And Uses: 10 Precautions While Buying And Cooking
Beauty benefits of olive oil
Olive oil can be applied directly on the skin to improve it. It helps in neutralising free radicals that damage skin cells. And, are you also tired of frizzy hair and split ends? Well, olive oil is the best solution for your skin and hair care problems. Below mentioned are the benefits of applying olive oil.
For skin:
1. Moisturizes skin
Olive oil acts as a natural moisturizer, which eliminates the need of buying any cosmetic products from the store. Moisture helps in keeping your skin look young, nourished, active, shiny, and healthy. Moisture also prevents wrinkles. Olive oil is full of healthy fatty acids that are important to promote good skin health.
2. Has anti ageing properties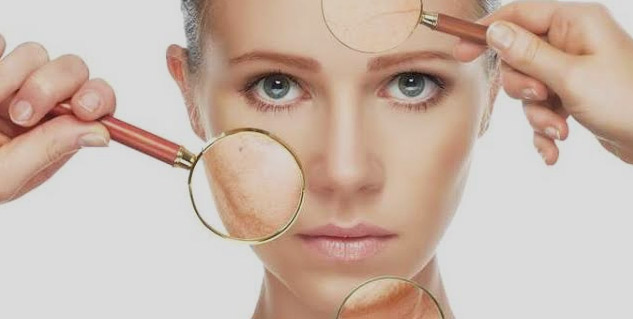 Signs of ageing cannot be stopped but can be managed by using various home remedies. Preventing skin aging is also one of the major beauty benefits of applying olive oil. It contains antioxidants that improve blood circulation, resulting in slowing down the skin aging process. This oil makes your skin look more soft, youthful and alive.
3. Helps in removing makeup
Both applying and removing makeup can be quite harsh on the skin, especially your face. It often leads to acne and skin infections and that's when olive oil becomes your friend. It helps in removing makeup easily and in an affordable way and you don't need to buy any makeup removal products from the market. You can use a cotton ball with olive oil and use to to remove the eye makeup.
4. Eliminates stretch marks
Stretch marks also develop on the skin quite quickly. And, it becomes hard to make these marks vanish. Olive oil can help you with that as well. You can apply olive oil on the specific area of the skin affected by stretch marks, to increase levels of the nutrient in the skin tissue. You will see better results after using olive oil for a few days.
5. Prevents skin infections
When olive oil is extracted from fresh, ripe olives, some part of the plant compound chlorophyll stays in the oil as well. Therefore, olive oil contains antifungal and antibacterial properties that give it the power to prevent many skin infections and conditions. You can include olive oil in your beauty care routine to reduce the risk of any bacterial or yeast infections on the skin.
Also read: Here's How Can Olive Oil Help Treat Arthritis?
For hair:
1. Moisturizes hair
Your hair can get dry, frizzy and lose its shine due to various environmental factors. It is important to moisturize and hydrate them before further damage. Applying olive oil and coconut oil together can do the needful. It makes your hair soft, smooth and frizz free. Olive oil brings a healthy shine to your hair.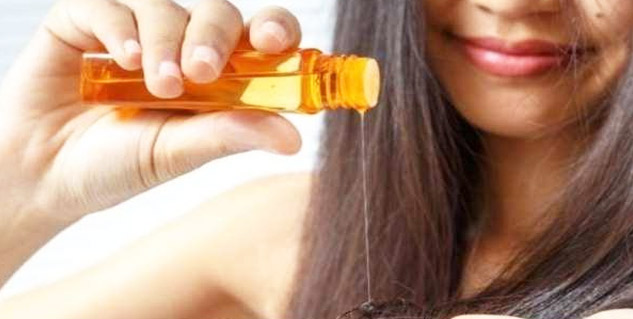 2. Eliminates split ends
One of the main signs of damages hair or poor hair care is split ends. You can treat this problem by applying olive oil at home. This natural remedy can eliminate split ends and make your hair soft and manageable. It works as a serum and retains the moisture in your hair and scalp.
3. Treats dandruff
Olive oil has antifungal properties thus it prevents yeast build up on scalp, which results in dandruff. It also has certain antioxidants that supress the inflammation and irritation caused due to dandruff. So, you can apply this oil to fight this common hair care problem.
4. Keeps hair healthy and is a pre shampoo care treatment
Another benefit of applying olive oil on your hair is that it acts as a natural conditioner and pre shampoo care treatment. Olive oil is rich in Vitamin E, K and fatty acids, which conditions the keratin in our hair strands. Application of warm olive oil on the scalp helps in transporting all the nutrients directly to the scalp.
Read more articles on Home remedies