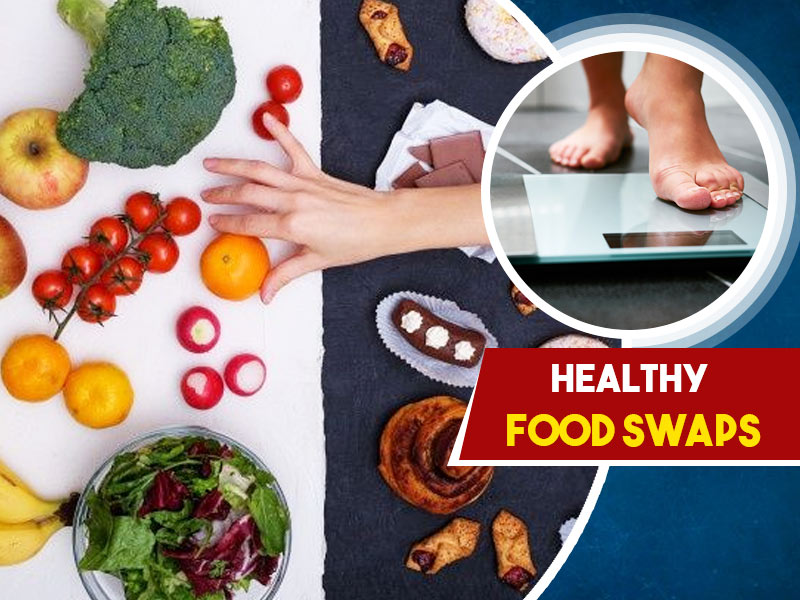 Believe it or not, you can conquer almost every kind of common illness with right nutrition. What you feed your body, get reflected in your health. Considering the ill effects of unhealthy and junk foods, many people are switching to a healthy lifestyle to enhance their quality of life. Diet and exercise are two major concepts that need to be cleared for healthy living. Also, it is a myth that you need to revamp all your eating habits to become healthy. Sometimes, a few simple healthful swaps can work wonders! This World Food Day, make right choices that can change your life. Do these 7 food swaps and enjoy good health.
Swap Refined Grains with Whole Grains
Almost all of us consume refined grains a lot. Be it in the form of flour or porridge, refined grains occupy a large part of our plate. Whole grains, on the other hand, are least consumed. From whole wheat to quinoa to steel-cut oats and brown rice, whole grains are great for your health. These are loaded with essential vitamins, minerals, fibre and other nutrients that you won't get from refined grains. So, swap refined grains with whole grains. Here are some examples:
Swap quick oats or rolled oats or packaged oats with steel cut whole oats
Swap rice with quinoa
It might be difficult to leave behind your taste but trust us, this would be worth it.
Swap Salt with Herbs and Spices
Consuming high salt can cause you blood pressure issues and this is why, older adults are advised to limit their salt intake. The reason behind this is sodium present in salt that is the only factor causing BP issues. A lot of people are habitual of eating high salt which puts their health at risk. Rock salt or Himalayan pink salt is a great alternative for table salt but then it is better to limit any kind of salt intake. In place of that, add herbs and spices to your food. They enhance taste and balance out saltiness. Herbs amp up flavours and also boost mood. So, instead of a pinch of salt, add a pinch of herbs & spices mix.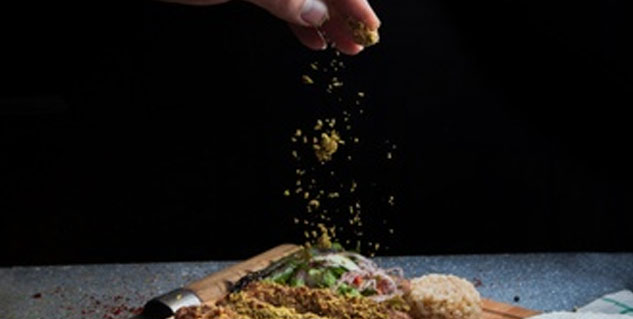 Swap Processed Meats with Lean Meats and Plant-Based Protein
If you are a non-vegetarian, you must know that eating processed meat such as sausages, bacon, corned beef and frozen meat are bad for your health. These only increase the risk of health diseases such as colon, pancreatic and prostate cancer, according to WHO. It is better to have lean meat or plant-based protein to suffice daily protein intake. Having chicken breast, salmon, tuna fish, etc. are healthier swaps of processed meat. Besides, you can also indulge in peanut butter and hummus for protein intake. This is cheaper and healthier.
Also Read: Uncooked Meat Damages Your Health In A Way That You Can't Even Imagine
Swap White Rice with Quinoa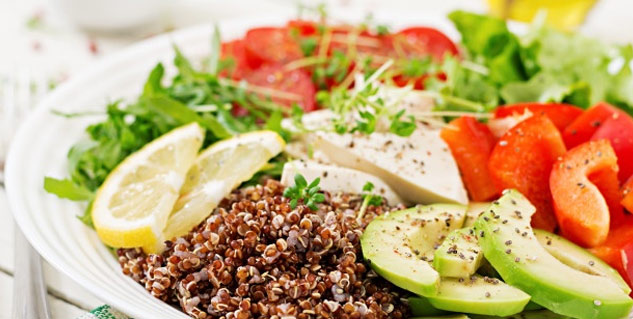 You might be a die-hard rice lover but it is high time to say goodbye to white rice. Well, white rice is undoubtedly tasty but we must not ignore its poor health quotient that is not going to benefit you in any way. It is only linked to causing weight gain and spiking blood sugar levels. The high glycemic index of white rice is the red flag. Switch to quinoa to supplement your rice consumption. It is loaded with fibre, protein and has got a great taste. Fewer calories and you are going to love the health & body transformation it is going to give you.
Also Read: Love Rice But On A Weight Loss? Try These 11 Rice Substitutes
Swap Flavoured yogurt with Plain yogurt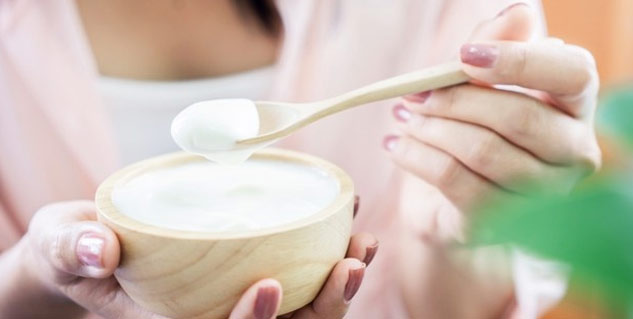 If you are a lover of flavoured yogurt and like to compliment your meal with a cup of flavoured yogurt, put a full stop to this practice. You might not be feeling much difference in your health but there is nothing positive that this sweet yogurt treat is giving you. These contain high refined sugar content which is harmful for your health. It is better to have plain yogurt for good bacteria and improved gut health. You can add chopped fruits or fresh fruit pulp to make it sweeter and tastier. This would lessen calorie intake and make your stomach health better.
If you put these swaps to practice, you can make considerable changes in your health. These prove long-term health benefits including weight management and disease prevention. Such small swaps can provide bigger benefits in long run.
Image credits- freepik