To beat the sun, iced tea is a great option. It's also one of the most effective ways to stay well. While we enjoy the convenience of store-bought ice tea mixes, they aren't as healthy as the ones we can make at home. Compared to plain water, ice tea keeps you hydrated and satisfied. You may make a variety of ice tea recipes because it is so simple to make. The tea itself contains a variety of antioxidants and nutrients that are beneficial to our health. Here are 5 recipes by Dietitian Vidhi Chawla that will help you to detoxifying during this summer.
1. Lemon, ginger and basil iced tea
Basil's powerful detoxifying properties may be beneficial to your liver. The liver is an extremely important organ for the body because it regulates metabolism. Basil will help to keep your liver healthy by preventing fat build-up. Basil also aids in the restoration of the body's normal pH levels and nourishes the gut microflora with beneficial bacteria. Ginger is one of the most ancient herbal drinks, and it can aid with digestion, nausea, and appetite.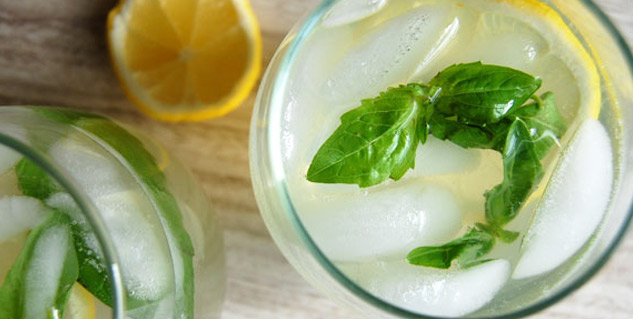 Half the lemon and squeeze the juice into a big jar or pitcher.
Combine the lemon halves, ginger slice, honey, cardamom powder, and new basil leaves in a pitcher.
Fill the pitcher halfway with boiling water.
Remove the ginger, basil, and lemon halves after allowing the liquid to cool.
If desired, serve over ice and garnish with lemon slices and fresh basil.
2. Peach and ginger iced tea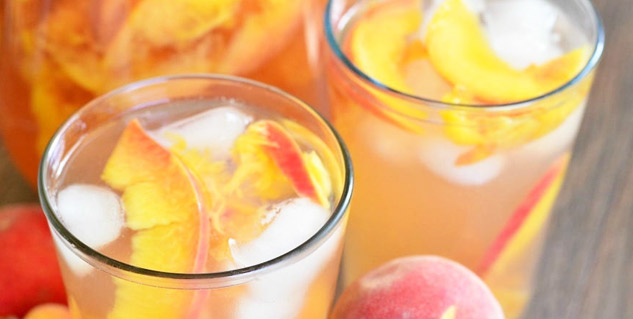 Peach Tea is an herbal tea made from the dried leaves and bark of the peach tree. It contains vitamins A, C, E, and K, as well as potassium, phosphorus, manganese, and magnesium. Peach tea contains vitamin C, which aids in wound healing, as well as antioxidants, which strengthen the immune system by removing free radicals that can damage the body.
Add 1 pitted and sliced peach and 2 green tea bags to a pitcher or pot.
Pour 3 cups of hot water over it and add 4 ginger slices.
Allow it to sit for 5 minutes before removing the tea bags.
Refrigerate the mixture for 3-4 hours before serving with delicious appetizers'.
3. Hibiscus Pomegranate iced tea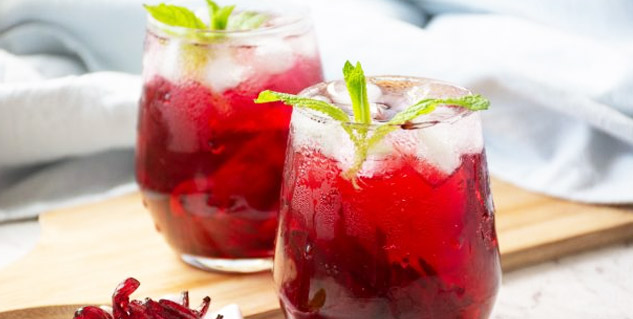 Pomegranate is well known for its enticing deep red seeds. The presence of Anthocyanins, a form of antioxidant, gives these seeds their red color. This antioxidant shields our bodies from DNA damage, allergies, inflammation, heart disease, cancer, and diabetes. Pomegranate aids in digestive cleansing and has many detoxifying properties. According to human studies, hibiscus extract can gain liver health by increasing drug-detoxifying enzymes and decreasing liver damage and fatty liver.
Steep loose tea (or tea bags) for 3 to 5 minutes in boiling water.
Pour the tea into a big pitcher after straining it (or removing the tea bags).
Combine the pomegranate juice (or nectar) and cold water in a pitcher.
Refrigerate for 2 hours or until fully chilled.
If needed, serve over ice with lemon wedges.
4. Litchi ginger iced tea
Litchi fruit is high in vitamin C and meets more than 100% of the daily requirement for ascorbic acid (ABA). ABA is an excellent immune booster, and the vitamin C in the fruit increases the activity of white blood cells while also protecting our bodies from harmful bacteria. Litchi, which is high in fiber, aids in bowel movement. On the other hand, ginger can help your overall health by fighting germs, disease, inflammation, and cancer-causing molecules. Taking a small amount of ginger every day will help.
Put minced ginger, lemon juice, and litchi juice in a glass.
Blend it well with some ice and salt to taste.
Fill a jar halfway with it.
Toss in some grape slices and chia seeds.
With a spoon, combine it well.
Finally, serve chilled with a garnish of mint leaves.
5. Spiced orange and anise iced tea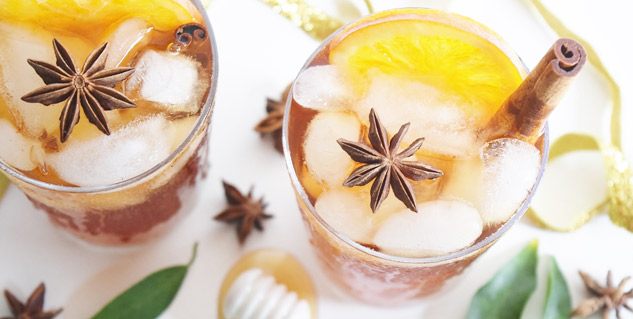 Anise is a common exotic spice in both Indian and Chinese cuisines. After-meal consumption of star anise tea aids in the treatment of digestive issues such as bloating, gas, indigestion, and constipation. Orange is high in Vitamin C, and when combined with green tea, it creates a tasty and nutritious concoction that you can enjoy.
Peel the orange and set it aside.
In a bottle, combine teabag, cinnamon, star anise, and orange peels.
Pour boiling water and steep for a few minutes.
Allow to cool for about an hour in the refrigerator, then remove the teabag and serve over ice.
Squeeze the orange juice into the tea, and garnish with fresh mint.
These were some interesting recipes by the dietitian herself to eliminate all the toxins from the body easily and effectively. These tasty iced teas are too delicious to miss and so, you must try these out.
Read More Articles in Healthy Diet