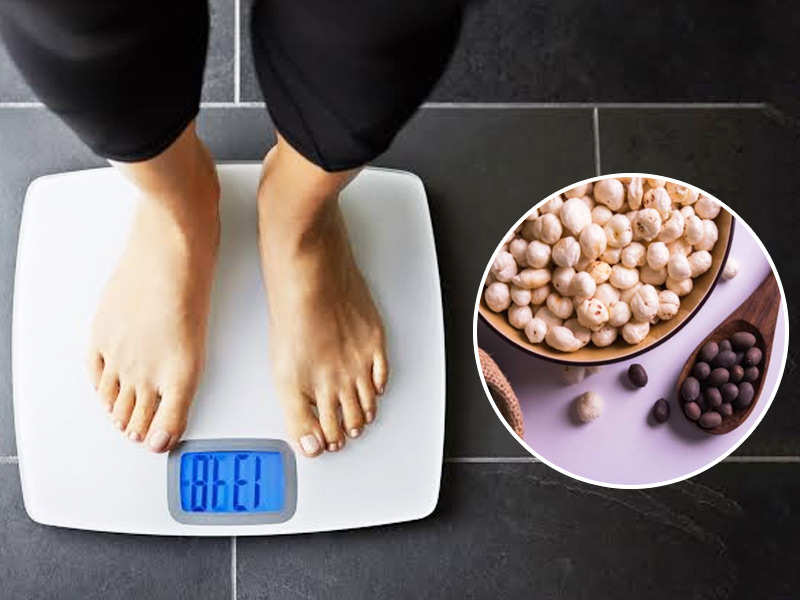 Fox nuts or commonly known as makhanas are a very healthy option for this purpose. Roasted makhanas are consumed by almost every Indian household. Basically, it is a salty and crunchy treat that comes from a plant called Euryale Fox, which grows in water. This food item is nutritious, wholesome, inexpensive, easily available and is even full of nutrients. In fact, makhanas contain medicinal properties that are important in Ayurveda as well. The nutritional value of fox nuts is very strong. They are low in cholesterol and saturated fats, which can be good for your heart health. From being an aid in weight loss to providing energy, makhanas are extremely healthy for you.
Being a low calorie count food item, it can be eaten for healthy snacking but in small portions. It is an indigenous food item and a local product, which is easily available in the market. Fox nuts are made from the lotus stem and is a light weight snack. Makhanas are rich in calcium and protein, with low calorific value. If taken in the right quantity, they will give you less calories, with a good amount of calcium, magnesium and protein as well. You can have handful of makhanas as an evening snack with a cup of tea or coffee. There are many ways to consume makhanas, like in a gravy, pulao or fried. Read on to know about some healthy ways to consume makhana for weight loss.
Healthy ways to consume makhana
Many people make fox nuts kheer at home, but it is not the best option if you are on a weight loss regime. You should choose healthy, low calorie and nutritious ways to eat makhanas. So, here are 5 healthy ways to consume makhana for weight loss:
1. Makhana curry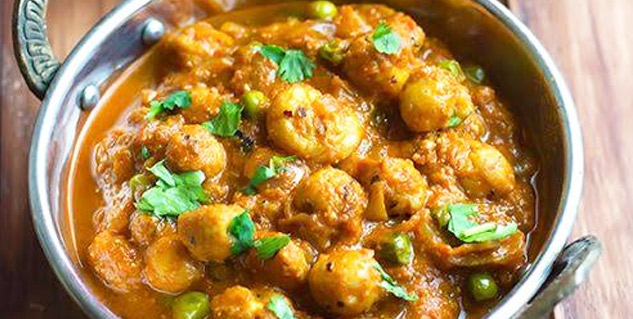 Just like you make any other curry, using various vegetables, you have to replace them with fox nuts. With a simple onion and tomato paste, makhanas blend well in a delicious curry. You can use your choice of herbs and spices for the same. Makhana curry is an easy and healthy way to eat fox nuts at home for weight loss.
2. Flavoured makhana
You can make flavoured makhanas easily at home in a healthy way. You have to is roast the fox nuts in ghee and flavour them with natural spices and herbs such as mint leaves, curry leaves, coriander powder, garlic powder, turmeric powder, green chillies, etc. You can also add various nuts such as peanuts, cashews and almonds to add more crunch, flavour, nutrition and health benefits. Make sure you add spices like pepper and turmeric can contribute towards weight loss.
Also read: Fox Nuts: Health Benefits, Side Effects, Nutritional Value And Ways To Eat
3. Dry roasted makhana/ In desi ghee
It is not advisable to eat plain makhanas and they require a little bit of cooking. This is the most common and healthy way of consuming makhanas. Avoid getting roasted fix nuts from the market as they can be too salty. You can roast them in less salt and a few drops of desi ghee at home. Just take a pan and and roast the fox nuts for a few minutes on medium heat. You can snack on a handful of roasted makhanas once a day with tea or coffee.
4. Makhana salad/chaat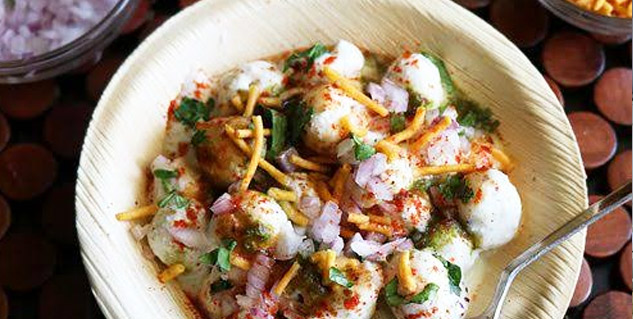 Makhana salad or chaat is not a popular option to eat makhanas but can me made at home for weight loss. Yogurt is also beneficial if you are on a weight loss journey. You can make a tasty plate of makhana chat using dahi and chutney. And, even a makhana salad can be prepared easily at home with a mixture of cucumber, onion and a pinch of salt, pepper and lemon droplets.
5. Makhana in dry sabzi
Following the same recipe as that of a dry mix vegetable, you can add a handful of makhanas and nuts to it. This will not only make your meal more nutritious, but tasty as well. You can even add a few fox nuts in your bowl of vegetable pulao. Having this food item once in a while will not hamper your weight loss regime. To make your food even more healthy, you can eat makhana in sauteed veggies.
Also read: Adopt These 5 Strategies To Lose Weight Quickly
These were some healthy ways to consume ou can have it raw and even use the above mentioned ways to incorporate makhanas in your diet. Most of the people actually fry it in ghee and the ones in the market usually have a high amount of salt, so it isn't a healthy option. Even allergic patients should be careful and not consume it. You can take your dietician's suggestion on the amount of fox nuts consumption that is suitable for your body.
Read more articles on Healthy diet