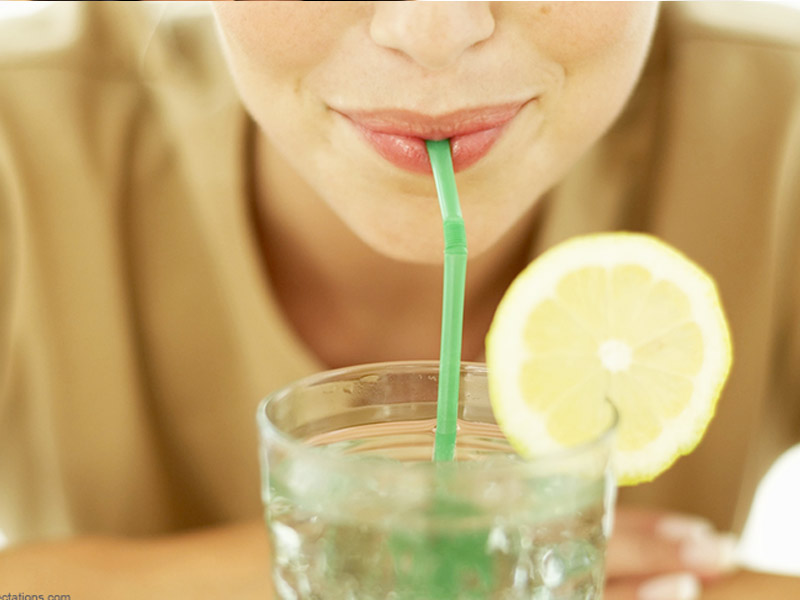 Don't you think shikanji should be given the title of 'National Drink'? If there is something that defines scorching summers, it is definitely nimbu pani or lemonade or shikanji. You'd find stalls of these at every nook and corner to satiate your thirst. Also, this is a staple drink at households too where guests are served with this desi virgin mojito. But if you are bored of it and want to try something new with a refreshing taste, we have got you covered. Here are some innovative shikanjis that you must try this season. These are tasteful and nutritious to aid various summer issues including dehydration, constipation, nausea and fatigue.
Masala Shikanji
Well, this is twisted lemonade with some additions to the conventional nimbu pani. To make this:
In a jar, add two glasses of water. You can increase or decrease the amount as per your requirement.
Now, add one teaspoon of shikanji masala to it which is easily available at grocery stores.
Add half a teaspoon of black salt or rock salt.
If you want to make it sweet, add sugar as per your liking. You can also replace sugar with sugar-free or stevia.
Add freshly chopped mint leaves or their extract.
Now pour sparkling water into it. This is the best alternative to soda if you wish to have a fizzy drink.
Mix everything well and transfer it into glasses.
Add ice cubes and your masala shikanji is ready.
Pineapple Shikanji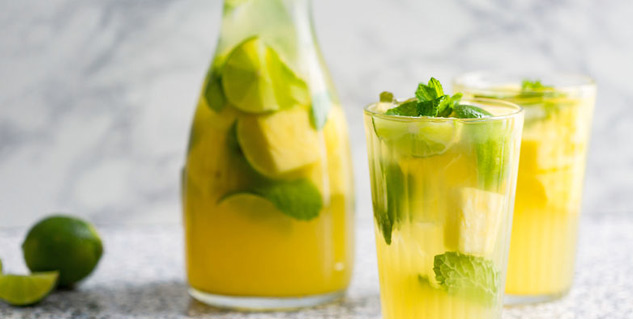 If you like pineapple, you must make this pineapple lemonade at home.
Dice fresh pineapple fruit and blend it in a blender. Squeeze the juice.
In a jar, pour chilled water and add pineapple juice. Mix them.
Now add lemon juice, black salt and little sugar.
To make it fizzy, add sparkling water.
Serve with ice cubes and pineapple pieces.
Watermelon Shikanji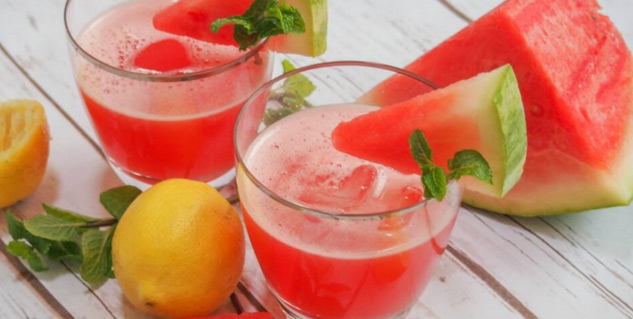 Deseed watermelon and blend it in a blender. Sieve the juice.
In a jar, add water and watermelon juice.
Add lemon juice, black salt and sugar to the jar.
To make it fizzy, add sparkling water.
Put watermelon pieces on the glass and serve the drink with ice cubes.
Chamomile Shikanji
This is the newest invention and the healthiest in the lot.
First, prepare chamomile tea by dipping a chamomile tea bag in hot water for 15 minutes.
Refrigerate the tea for 15-20 minutes.
Chop or crush some fresh mint leaves and add them to a jar.
Fill the jar with chilled water.
Now add cumin powder, rock salt and lemon juice to it.
To make it sweet, add stevia, honey or sugar-free.
Now add refrigerated chamomile tea to the mixture.
Stir well, add ice cubes and serve in glasses.
Mint Ginger Lemonade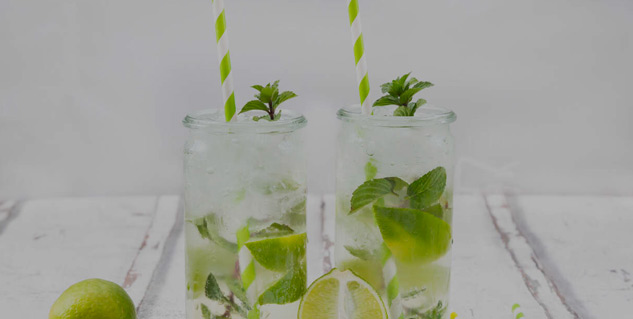 Another version of the conventional shikanji is this mint ginger one.
For this, you need ginger extract. You can also prepare it by boiling some ginger in water and then straining the liquid.
In a jar, add the ginger water, crushed mint leaves and some lemon juice.
Now add a pinch of rock salt, sugar/honey and cumin powder.
You can also use shikanji powder to make this drink.
Now, pour chilled water into this mix.
Stir well, add ice cubes and serve.
To make it fizzy, add sparkling water instead of normal water.
These were some of the recipes that we have found and curated for you. You can always experiment with things and create your own version as per your liking and taste. Having a refreshing drink in the summer not just keeps the body cool but also prevents stomach ailments.
Read More Articles in Healthy Diet