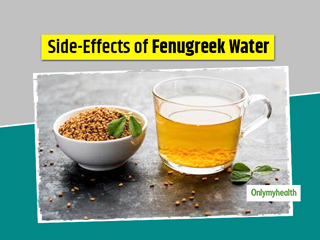 Fenugreek or methi seeds water has many health benefits as well as side effects. Read on to know more details about it.
Are you afraid of gaining excess weight during lockdown and now looking for myriad ways and herbal remedies to shed those extra pounds and boost your metabolism? Undoubtedly, Ayurveda has a solution for you in the form of healthy concoctions, on one of them being Fenugreek or Methi seed water. But, do you know how much of it to consume and avoid under what conditions? A pack full of Methi seeds are an herbal house of aliment dealers. However, it has a bunch of side-effects, which are not as 'magical' as the seeds themselves. In the article below, we shall look at some common side effects of Fenugreek and how much of it should you avoid.
Fenugreek – How to Identify the 'Frolic' Herb?
Fenugreek is an herb similar to clover. It is an annual plant belonging to the family Fabaceae, with oblong leaves. The plant is native to the Mediterranean region, southern Europe, and Western Asia. The seeds are commonly used in cooking, in medicine and also, to conceal the taste of other medicines. Fenugreek seeds smell and taste quite similar to maple syrup. In India, the leaves are consumed as a vegetable. Fenugreek seeds find their use in traditional medicine, as consumption in disproportionate amounts can lead to medical side-effects.
Ayurveda is a rich hub of herbs and ingredients like cumin seeds and carom seeds as people soak them in water overnight and consume them first thing the next morning, for their health benefits. Methi dana or fenugreek seeds is a similar potent ingredient used for long as the tiny, amber-hued seeds are loaded with essential nutrients essential for your body and properties to tackle various ailments. The herb is usually consumed orally for diabetes, menstrual cramps, high cholesterol balancing, and a powerful ingredient in cuisines. Fenugreek is used in spice blends and to flavor dishes in place of maple syrup, foods, beverages, and tobacco. Let us look at some nutritional basics of fenugreek seeds:
Fenugreek Seeds: Nutritional Statistics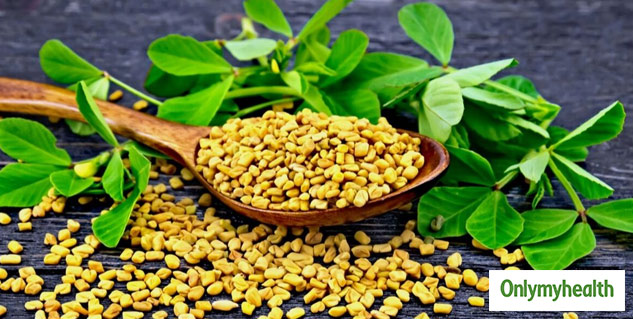 - Fenugreek seeds are an essential source of minerals, vitamins, and phytonutrients. 100 grams of fenugreek seeds carry 323 calories.
- The seeds have sufficient quantities of soluble dietary fibre. Soaking the seeds in water softens their outer layer and convert them into a slimy structure. 100 grams of seeds are known to provide 24.6 grams or over 65 % of dietary fibre.
- A significant portion of fibre content in fenugreek seeds is non-starch polysaccharides (NSP). Some forms of major non-starch polysaccharides include saponins, hemicellulose, mucilage, tannin and pectin. The compounds help lower blood LDL-cholesterol levels by hindering the re-absorption of bile salts in the colon. Fenugreek seeds, by wrapping around toxins in the food help to protect colon mucosa from cancers.
- NSPs (non-starch polysaccharides) have another major benefit by raising the bulk of food materials present and increase bowel movements.
Also read: Fenugreek Seeds Health Benefits You Must Know
- Research has established the presence of amino-acid 4-hydroxy isoleucine compound in seeds to aid in insulin secretion. Apart from this, presence of fibre content in the seeds help to slow down the rate of glucose absorption in the intestines and regulate blood sugar levels. Thus, diabetics are advised to advised to include the seeds in their diet.
- Alongside, the seeds contain phytochemical compounds such as those of choline, trigonelline diosgenin, yamogenin, gitogenin, tigogenin, and neotigogens. These compounds are an essential medical source of fenugreek.
- The rich spice is a varied source of nutrients including copper, potassium, calcium, iron, selenium, zinc, manganese, and magnesium. Potassium is a necessary component of cell formation and body fluids which help to maintain blood pressure and control heart rate by acting upon on sodium. Iron is also essential for red blood cell formation and for producing cytochrome-oxidases enzymes.
- Our body needs essential nutrients for its metabolic functions and hormone balance. Fenugreek seeds are a vital source of essential vitamins, such as thiamin, pyridoxine (vitamin B6), folic acid, riboflavin, niacin, vitamin-A, and vitamin-C.
Only because fenugreek seeds are a repository of essential health benefits, you must not over-consume them. Disproportionate consumption can lead to possible side-effects, aggravating symptoms. Let us look at some of them.
Side-Effects of Fenugreek Seeds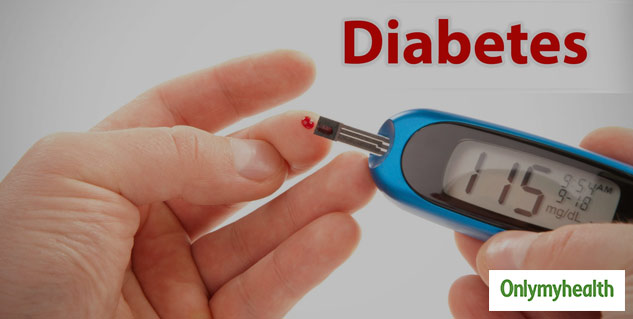 1. Diabetes: It is advisable to avoid the consumption of fenugreek seeds if already dependent on medication for diabetes. The medication is already being supplied to lower and balance your blood sugar levels. So, consuming the seeds additionally can drop your glucose levels beyond a potential limit, so it can turn to be dangerous.
2. Pregnancy: Fenugreek contains a compound known as oxytocin, which plays a role in reproduction and promote uterine contractions. The seeds can be harmful for the pregnant mother and can lead to premature childbirth or miscarriage. Hence, it is advisable for pregnant women to consult a doctor before consuming supplements consisting of fenugreek.
3. Diarrhea: As fenugreek seeds contain high fibre in them, symptoms of diarrhea may begin to rise up with over-consumption. The side-effect can only rise with over-consumption. However, small, regular dosages can help to regularize digestion and can work wonders for intestines.
Also read: Fenugreek Water: This Magical Concoction Is The Best Remedy For Indigestion and Weight Loss
4. Odor: People consuming fenugreek seeds can notice a pungent smell surrounding them, although, it a harmless effect. The strong smell is a sign of maple syrup syndrome and the odor can continue for a few hours after the intake of seeds.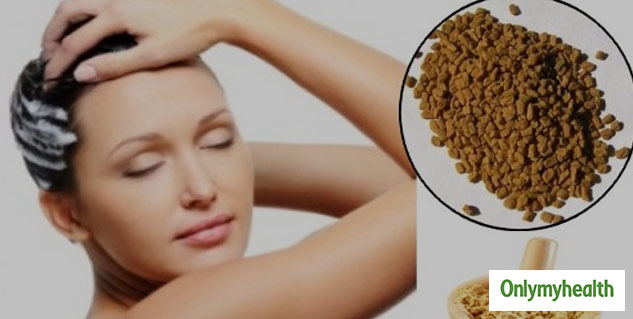 5. Gas and Bloating: Fenugreek consumption in small amounts do not lead to any major effects, but, excessive consumption can lead to an upset stomach, as the plant is high in fibre. The seeds being bitter, it gets even harder to over consume them. Moreover, adding excess amounts of fenugreek seeds to fenugreek tea can result in diarrhea.
6. Lowering Glucose Levels: Over consumption of fenugreek seeds can result in a condition known as hypoglycemia. Hypoglycemia is a condition in which your blood sugar (glucose) level falls lower than the normal rate. A person with diabetes is not able to make enough insulin (type 1 diabetes) or might show lesser response to insulin production (type 2 diabetes). To manage glucose levels, glucose compounds start to build up in bloodstream and can reach high levels. So, insulin or other drugs are taken to manage blood sugar levels. Presence of dietary fibres in fenugreek seeds can impact glucose levels. So, to lower the insulin impact on your body, you must be careful in using fenugreek seeds as a dietary supplement.
7. Worsens Sinus Infection: When Used as Hair Pack: Application of fenugreek seeds externally on the scalp can aggravate risks for people with sinus or asthma as the seeds are known to produce a cooling effect. It is also advisable to not let the seeds soak for longer than 10 minutes while using them for the first time. Once adapted to the effects, one can then soak them for 15 to 20 minutes.
8. Drug Interaction: Fenugreek seeds are likely to interfere and worsen the effects with medications for blood clotting, higher cholesterol, high blood sugar levels, etc. Fenugreek seeds along with diabetic medication can result in sinking blood sugar levels to a dangerous extent. To avoid such conditions, it is best to take the recommended dosage and monitor blood sugar levels constantly to adjust the medication as and when required.
9. Skin Troubles: Skin irritation due to fenugreek seeds is a mild side-effect, but cannot be avoided. Usage of fenugreek seeds in herb form to apply on the skin can trigger skin allergies and irritations. It is best to avoid the usage under such conditions, especially with a sensitive skin.
10. Skin Rashes: A lot of people report of redness and skin rashes due to application of fenugreek seeds in herb form. We need to be cautious of any rashes forming on skin subsequent to application. It is better to avoid it under such cases.
Fenugreek Seeds: Side-Effects on Women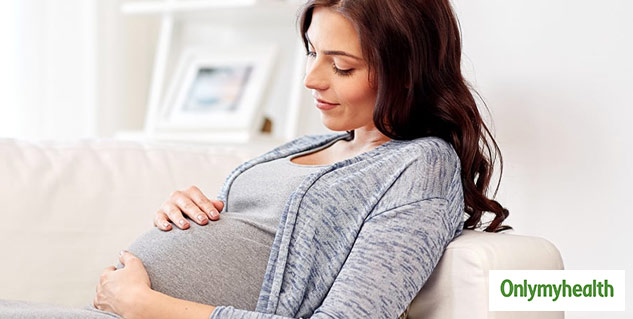 1. Heavy Bleeding
Females depending on fenugreek sides can suffer heavy bleeding during the first few cycles. Fenugreek is rich in phytoestrogens, which act as estrogens. Thus, the seeds increase the lining of the uterus, which produces heavy bleeding during menstruation.
2. Delayed Menstruation
Phytoestrogens found in Fenugreek seeds are also responsible for delaying the menstrual cycle in females. A more than normal consumption, ranging to more than three tablespoons in a day can result in delayed bleeding, by one to five days. However, the side effects varying from heavy bleeding and delayed menstruation are considered a normal reaction to excessive fenugreek intake in a day.
Also read: Methi Ladoo For Diabetes: Know-How This Fenugreek Dessert Can Control Blood Sugar
3. Breast Sensitivity
Consumption of fenugreek seeds, along with fenugreek water or tea on a daily basis can induce sensitivity to breasts, due to hormonal changes. These changes do not persist for long, as eventually the body adapts to the consumption pattern.
4. Breast Pain
Fenugreek is considered a medicinal herb to treat breast cysts and other breast issues, some women may witness breast pain in the first few weeks after daily consumption. Some may witness slight discomfort and breast pain, as side-effects can take time to adjust in each individual.
Thus, one may witness a majority of these side-effects while consuming ground fenugreek seeds. When consuming fenugreek water, by taking whole fenugreek seeds and soaking them in water overnight can cut short risks of some side-effects. However, ground seeds are able to release a larger number of organic compounds found in fenugreek, so, the side-effects are likely to persist.
Conclusion
Fenugreek seeds are a storehouse of essential nutrients balancing your growth and hormonal functions, but, unnecessary intake can prove to be worrisome. One needs to be careful while using soaked fenugreek seeds as disposing off the water after separating the seeds is going to wash away most of the essential nutrients along with water.
Soaked fenugreek seeds stimulate lessened body odor, urine smell and breast sensitivity in women, but the potion can reduce substantial benefits of fenugreek seeds largely. You can experiment with fenugreek seeds, while consuming them in sprouted form, and, fenugreek water or tea, but each time, adhere to necessary precaution and recommended dosage. Certain forms may increase the risk of a particular side effect such as distinct maple syrup odor, benefits for lactating women, etc. For instance, fenugreek sprouts are not fit for increasing breast size in women or increase milk production in lactating mothers. Thus, in terms of benefits, fenugreek sprouts can vary from ground fenugreek seeds.
Read more articles on Healthy diet