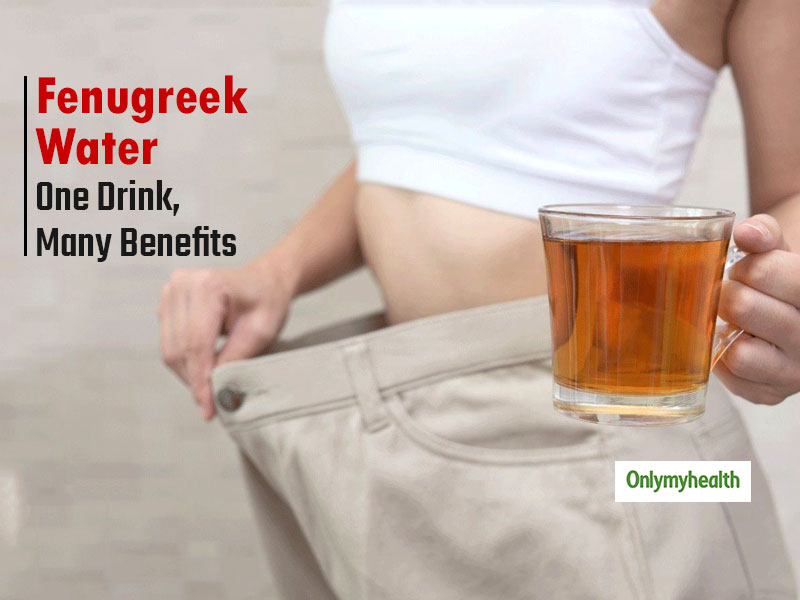 Do you want to know the simplest weight loss drink that can be made in a few seconds? It is fenugreek or methi water. All you need for this fat cutter drink is spoonful fenugreek seeds and water. This two-ingredient beverage would wondrously improve your health wherein you'll not only lose weight but this drink would also protect you against seasonal flu and viral infections.
Fenugreek seeds or Methi seeds hold amazing health benefits owing to their rich nutrient profile. They are packed with Vitamins A & D, Soluble & insoluble fibers and iron. From weight loss to diabetes control to indigestion, methi seeds are proven to administer myriad health issues.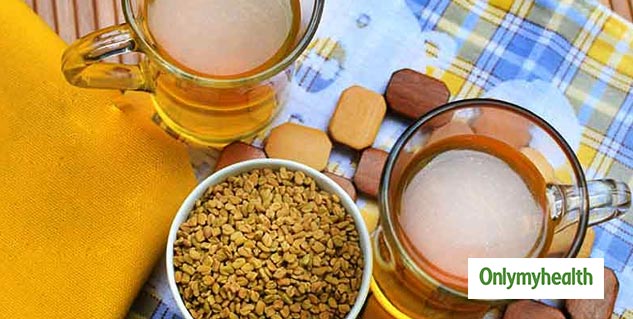 Fenugreek Seeds for Weight Loss
13% of the world's population is overweight! In India, 5% of Indians are dealing with obesity and other health risks associated with this issue. This is why weight management tips and tricks is one of the most searched topics on the internet. Fenugreek water is one remedy that most people aren't aware about. It is said that drinking a glass of fenugreek water right after waking up on an empty stomach would melt down unnecessary fat and help you achieve a fitter and healthier body.
You might be wondering why this works or how this water promotes weight loss. Here's the answer.
Fenugreek seeds suppress appetite as they are high in fiber. Galactomannan fiber found in fenugreek is a water-soluble fiber that swells up in the stomach giving the feeling of satiety. You'll feel full for a long time which prevents unnecessary or overeating practices.
While the best benefits can be achieved by chewing the seeds, it is difficult to do so because of the bitter taste. Which is why fenugreek water is the best alternative.
Also Read: Fenugreek Seeds Health Benefits You Must Know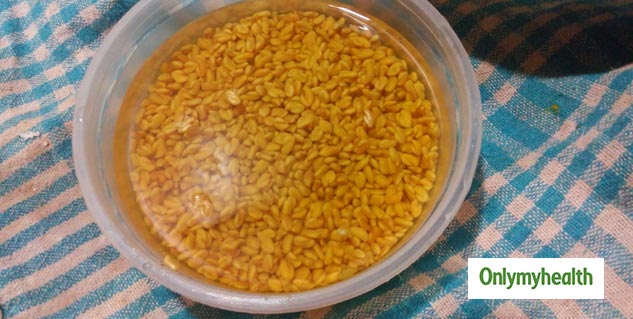 How to prepare methi water?
Soak one tablespoon fenugreek seeds in one glass water before going to bed.
Leave them overnight.
Strain water and drink it on an empty stomach.
For weight loss, this drink would work only if consumed on an empty stomach. This will treat all your digestive woes within a few weeks.
You can consume it at any time of the day to reap benefits. But never overconsume.
Buy high-quality fenugreek seeds from Amazon at the best price.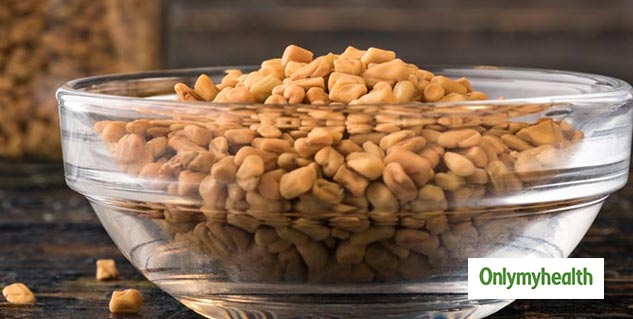 Also Read: Essential Oils For Weight Loss
Another way to add fenugreek in your diet is by mixing fenugreek powder in your food/drink.
Heat or slightly roast fenugreek seeds in a pan.
Transfer them in a grinder and grind into a fine powder.
Mix this powder in water and food to enjoy its benefits.
Other health benefits of Methi Water
Control blood sugar level to manage diabetes
Improves digestion to eliminate stomach-related issues
Dissolves kidney stones
Regulates body temperature by decreasing heat in the body
For more home weight loss home remedies, watch this video.
Read more on Weight Management