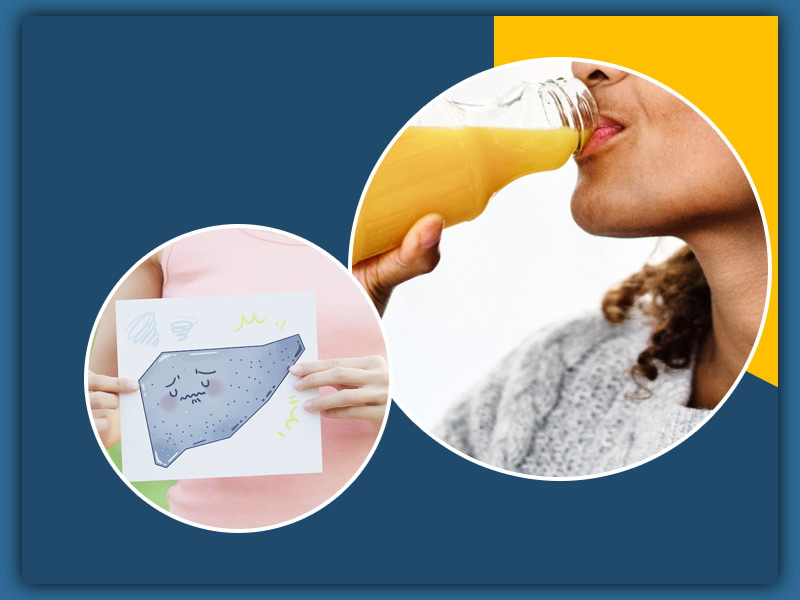 As you know liver is the second largest organ in your body, after the skin and also known as the master of detoxification. Incredibly, the liver is the only internal organ in the human body that can recover. What many don't know is that with even only 25 percent of liver tissue left, the liver can recover and re-grow to its total size. Furthermore, it can perform similarly just as it did before after its re-growth.
Though liver has this amazing ability to re-grow, there are many factors that increase the risk of damage and disease like- Unhealthy diet
Excessive consumption of alcohol
Hepatitis viruses
Excessive intake of medicines
Toxins from the environment
Common types of liver diseases are:
Hepatitis
Primary sclerosing cholangitis (PSC)
Alcoholic liver disease
Liver cancer
Fatty liver disease
There are many ways to keep your liver healthy like – drink alcohol to some extent or quit drinking completely, add healthy foods to your diet, exercise regularly, keep a watch on your medicine consumption, prevent viral hepatitis and detoxify your liver.
Many foods and juices can help in cleansing the liver and remove toxins out of your body. Here are 4 best juices that work best on fatty liver.
Watercress juice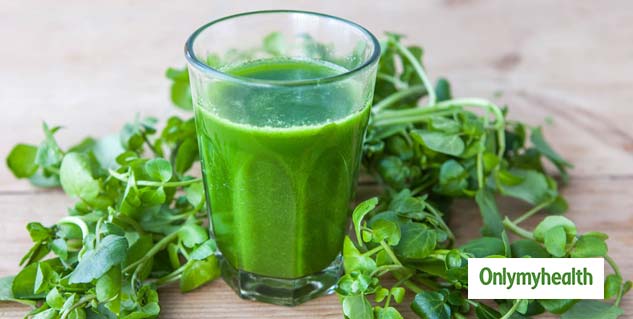 Watercress is said to help in blood filtration and the guideline of natural liquids, as well as decrease the danger of inflammation. This purifying refreshment is regularly prescribed to patients with hepatitis.
Ingredients
500 ml of water
1 cup watercress (washed and finely chopped)
Total preparation time – 15 minutes
Method
Boil the water
Take it off from the stove
Add the watercress and let it sit for 10 minutes
Drink this juice throughout the day (for 3 days)
Also read: Boost Immunity With Wheatgrass Juice, Learn Ways To Consume Wheatgrass Juice
Strawberry and watermelon juice
This low-calorie drink, not only keeps your body hydrated and refreshed, but also prevent it from free radical damage and liver ailments.
Ingredients
Method
Put all the ingredients in a blender, except the rosemary sprigs
Blend the mixture well
Add the rosemary sprigs
Chill in the refrigerator for 30 minutes
Drink every 4 to 6 hours for 3 days
Beetroot juice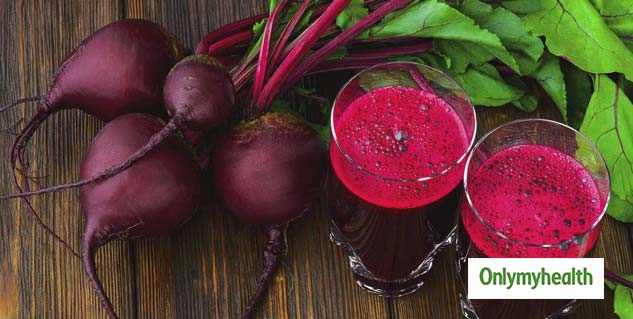 Beetroot is a ground-breaking root crop that contains antioxidants and blood purifying compounds. Not just that, it is additionally known to work in disposing of heavy metals and protecting the body from liver cancer and other chronic illnesses.
Ingredients
1 beetroot (sliced)
2 tbsp lemon juice
1 glass water
Total preparation time – 10 minutes
Method
Add the beetroot, lemon juice and water to a blender
Beat for seconds
On an empty stomach drink this juice for 7 days (only in the morning)
Also read: 7 Health Benefits Of Beetroot And Ways To Include It In Your Diet
Orange and ginger juice
Do you know orange juice helps in liver detoxification, warding off chronic liver disease and getting rid of toxins and wastes from your body?
Ingredients
1 cup freshly squeezes orange juice
2 glasses of water
Total preparation time – 20 minutes
Method
Add the orange juice and ginger to 2 glasses of water
Mix it well
Let it sit for 15 minutes
Drink this juice every morning (for 3 days)
Fatty liver is a common condition that is the onset of serious liver diseases. If you are diagnosed with fatty liver, you must make changes in your diet. These juices are super nutritious, tasty and good for your liver. These would detox your liver to aid fatty liver condition.
Read more articles on Healthy Diet