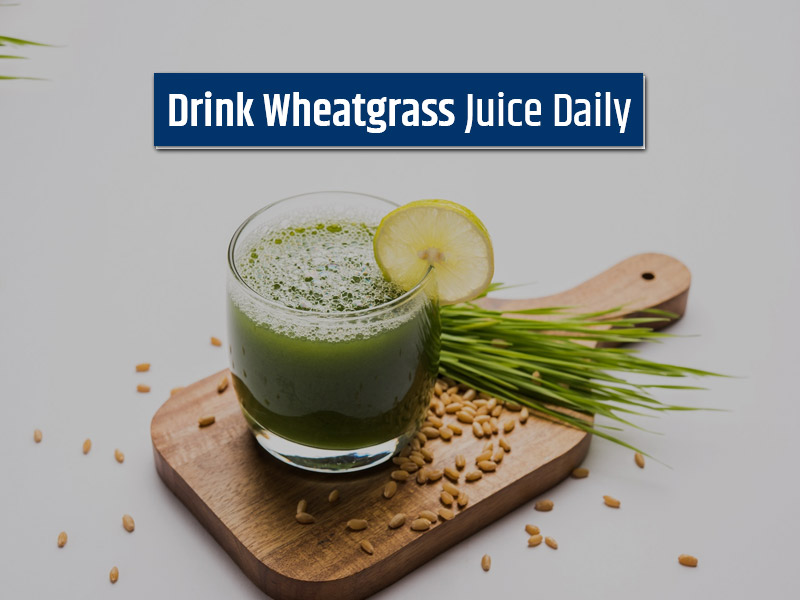 Wheatgrass is the latest favoured ingredient to hit the natural health market. Readily available at various places, such as from regular juice shops or health food shops to traditional juice bars, wheatgrass is obtained from the newly sprouted leaves of Triticum aestivum. If you are planning to shift towards a healthy lifestyle, wheatgrass is the best option to consider. It is a superfood that has been doing rounds and has finally settled the quest for a healthy lifestyle. People have been raving about wheatgrass and have started including it in their diets.
Wheatgrass Nutrition
An excellent source of vitamins and minerals, it has Vitamin A, C, E in abundance; it also has magnesium, calcium and amino acids. Wheatgrass is one of the most healing grasses available and the only herb that prevents and holds the ability to cure almost all diseases. Obtained from nature, it is the finest medicine and is known as the 'Green Blood' due to its high chlorophyll content. The chlorophyll is rich in Vitamin C and E and glutathione, which are fantastic antioxidants for the body. Wheatgrass has 98 out of 102 elements found naturally in the soil; wheatgrass is highly beneficial for serious health issues, such as cancer, hair loss, and other blood-related diseases.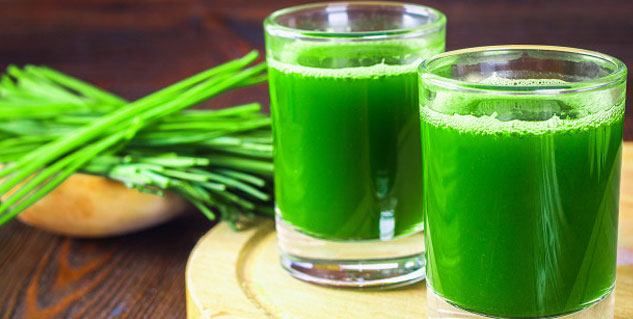 Wheatgrass for increasing Immunity
India and the entire world are facing the deadly coronavirus today, we need to have strong bodies and immunity more than anything today. Wheatgrass is a super-food loaded with abundant antioxidants, power of 17 amino acids along with iron and calcium. An all-natural immunity booster, wheatgrass works like a pro to elevate metabolism. Wheatgrass is home to many natural and essential vitamins and minerals that make the body strong from inside and accelerate healing. The fiber content present in it helps in accelerating digestion. Various clinical researches and trials have proved that wheatgrass helps in inducing synergistic benefits to those struggling with other immunity-related problems like ulcerative colitis, rheumatoid arthritis, Diabetes, Obesity, hematological diseases and Cancer.
Other Benefits of Wheatgrass Juice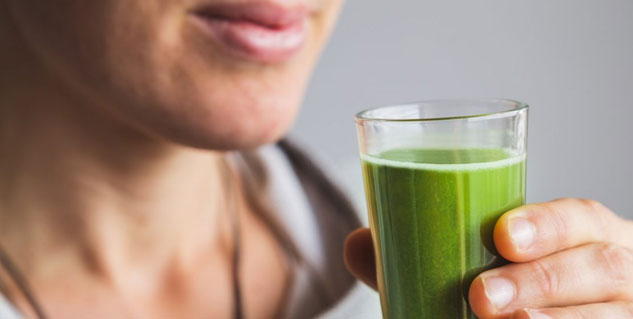 Helps in weight loss
Wheatgrass is low in calories and has no fat; hence, it is a fantastic choice if you are looking to reduce weight naturally. Wheatgrass juice also helps in boosting metabolism that further helps in reducing weight. Regular consumption of wheatgrass helps in lowering bad cholesterol levels and keeps the metabolism in check. Apart from this, wheatgrass is loaded with many nutrients and vitamins, making it ideal for weight loss.
Also Read: How To Manage Body Weight In Women? Clinical Nutritionist Ishi Khosla Shares Tips
Combats Cancer
Research has suggested that wheatgrass could be beneficial in the prevention of serious diseases like cancer. Wheatgrass as an antioxidant could be an excellent supplement to take along with traditional treatments. The chlorophyll content purifies the blood and removes all toxins and carcinogens.
Insulin Resistance and Diabetes Risk
Wheatgrass could increase the insulin levels in diabetic patients by fighting inflammation; this makes wheatgrass supplements a natural Diabetes management supplement.
Good for Skin & Provides anti-ageing benefits
Nobody likes saggy skin or wrinkles. Wheatgrass is the answer to all skin ageing problems; it ensures skin elasticity and rejuvenates the skin cells. A vitamin-dense power food, especially rich in vitamin A and C, can help make your skin glow from the inside.
Also Read: Want To Know The Secret To Aging? Unlock It Here
Consumption
Wheatgrass can be consumed in varied forms - powder, capsules, juice, anything you like! You may use wheatgrass juice or powder to increase the nutritional value of your favourite green smoothies in addition to drinking it; wheatgrass juice can also be added to salad dressings, teas, and other drinks. Wheatgrass can be consumed in several ways and is available as a juice, powder, or supplement; it's easy to incorporate into diet and ensures a healthy, high-immunity body.
(With inputs from Mr. Gurpreet Singh, Managing Director, JIVO Wellness)
Read More Articles in Healthy Diet