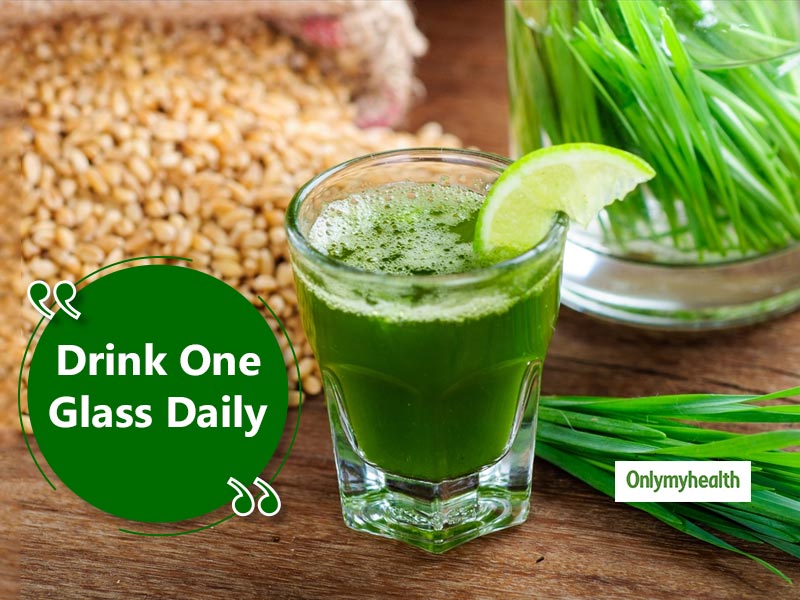 We all know and eat wheat but how many of you are aware of the wheatgrass? This lesser-known grass has unbelievable health benefits that you must know. No, you don't have to eat the grass but drink its juice. Surprisingly, wheatgrass doesn't have gluten in it even though it belongs to the wheat family! This is why it is regarded as one of the healthiest foods for holistic health. Drinking one glass of wheatgrass juice would benefit your health in numerous ways. Meanwhile, we have listed 10 benefits in this article, give them a read.
#1 Boosts Immunity
Weak immunity makes you an easy target of viruses and infections, especially during shifting seasons. This juice has essential enzymes and amino acids which fight against carcinogens and pathogens. The juice also neutralizes toxins present in the body.
#2 Regulates Thyroid
Wheatgrass juice has selenium which keeps the thyroid glands work properly. If you have thyroid, this juice is very good for you.
#3 Keeps Cholesterol In Check
By lowering the levels of LDL or bad cholesterol, wheatgrass juice makes for a good cholesterol-control drink. This juice would keep your heart healthy and secure if consumed regularly.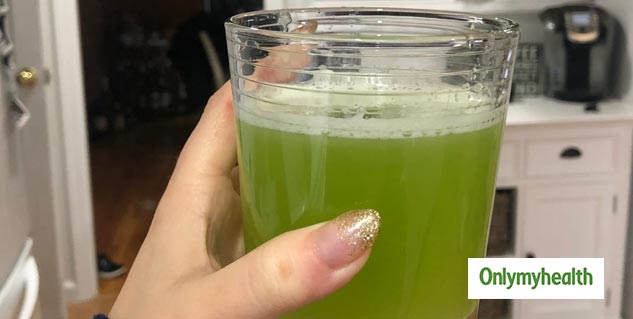 #4 Rejuvenates The Skin
Wheatgrass juice has chlorophyll in it which is good for your skin. It is found to be an effective treatment for skin conditions like eczema and psoriasis.
Also Read: Does Drinking Potato Juice Prevent Cancer and Heart Attack?
#5 Healthier hair
Graying hair is one of the major problems which is caused due to early aging. The 'catalase' content present in wheatgrass may delay the aging process.
#6 Boosts Digestive health
Wheatgrass is enriched with B-complex vitamins and fiber that helps you to improve your digestion. Consuming wheatgrass juice on a daily basis can help you with problems like heartburn, constipation and bloating.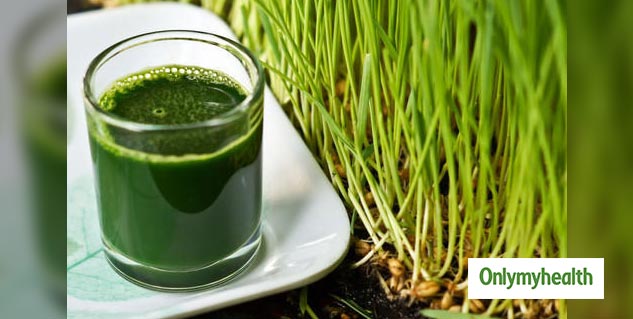 Also Read: Yam Vs. Sweet potato: Breaking Down The Differences
#7 Provides Relief in Stress and depression
As you know, deficiency of iron can lead to anemia and now recent studies show that it can also cause stress & depression. Wheatgrass juice is a rich source of iron along with other essential vitamins. So, drinking wheatgrass juice helps you to overcome stress & depression.
#8 Have Antiseptic Properties
Wheatgrass has antiseptic properties due to the chlorophyll present in it. So if you drink wheatgrass juice in the injury, it would heal the wounds faster.
#9 Relieves Pain During Menstruation
During periods, women lose lots of vital nutrients from the body. Grass root juice works as an elixir for a woman during mensuration. It is enriched with several essential nutrients which reduces the pain and completes the nutritional requirement of the body. So, next time when you are on mensus, do not forget to drink a glass of wheatgrass juice.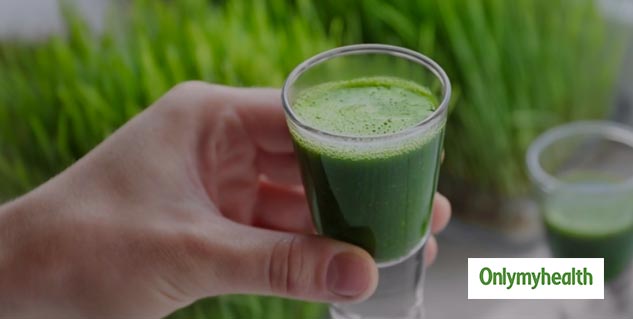 Also Read: Drinking Pomegranate Juice Daily Can Treat Hypertension & Regulate BP
#10 May Improve fertility
This part is significant for both men & women as it is related to reproduction. Studies suggest that wheatgrass juice enhances your libido which is directly related to your stamina and power. This magical potion also helps promote your blood circulation which increases fertility.
Read more such articles on Healthy Diet