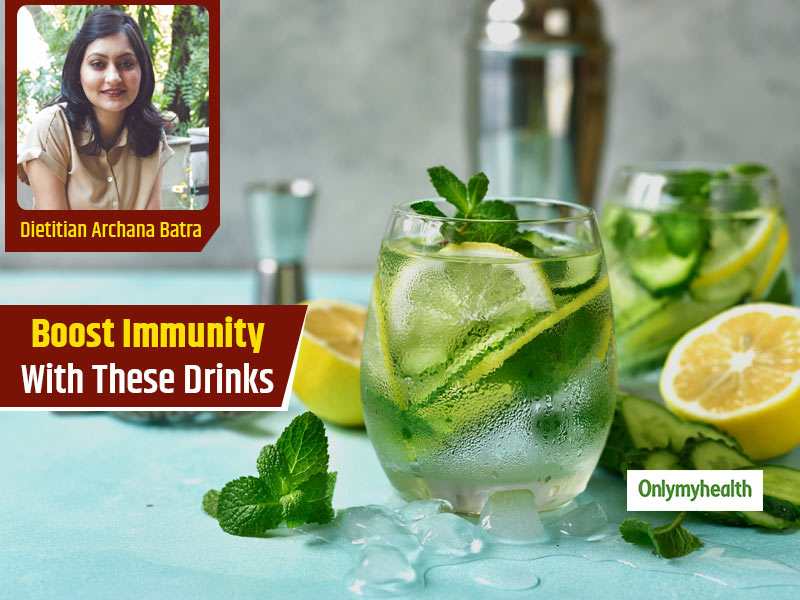 Who says feasting means putting your health at stake? Here are some ways you can make your Diwali gathering a healthier affaire
Diwali means sumptuous food, good snacks, drinks and enjoyment with your family and friends. But Diwali also means the arrival of winter and season change. Moreover, in the current pandemic situation, people are deliberately choosing immunity-boosting products and food items to combat the virus. Here are 9 immunity-boosting cocktails you can serve the guests at a Diwali party:
Strawberry Margarita
This refreshing fruity drink will be a big hit in your Diwali party. It is a healthy mixture of fresh strawberries, some lime juice and honey. Strawberries and lemons are loaded with vitamin C, which is beneficial for any seasonal viral infections. Honey has anti-inflammatory properties in it. Children can also enjoy the benefits of this cocktail at your Diwali party.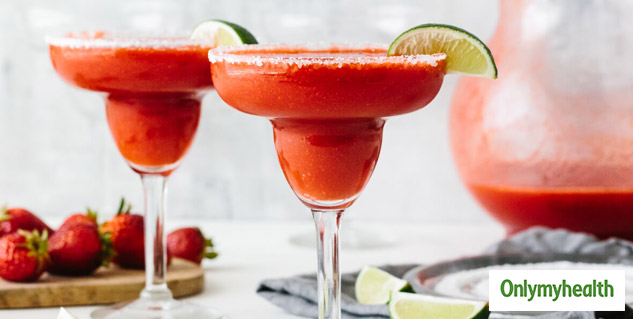 Also Read: Diwali Special Recipes 2020: Skip Regular Sweets And Try These Festive Delicacies
Spill the tea
This cocktail is made with lemon juice, honey, blackberries, chamomile tea and ginger concoction. Ginger, blackberries and lemon are rich in antioxidants which help in boosting the immune system where chamomile tea helps to soothe the nerve. Let your guests try this unique immunity-boosting drink at your Diwali party.
Matcha Mojito
Matcha is made of pure green tea leaves that have the maximum amount of chlorophyll in it. Matcha is also known as a rich source of antioxidant that helps in improving cardiovascular health by lifting up the good cholesterol. Mix this matcha powder with a shot of non-alcoholic gin and your matcha mojito is ready; an excellent hack to boost the immune system. Your Diwali party will be sorted with this drink.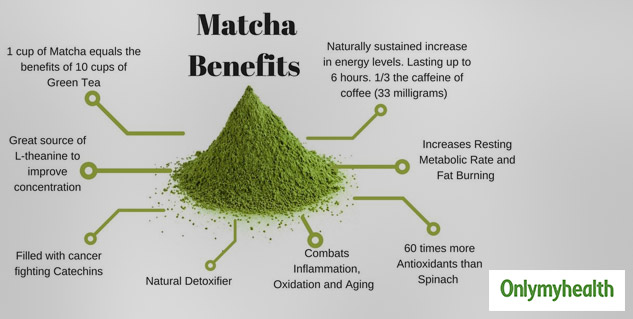 Also Read: 7 Incredible Health Benefits Of Drinking Matcha Tea
Butterfly effect
It is a power-packed immunity-boosting cocktail with ingredients like blueberries, fresh cucumber juice, honey, lemon yoghurt and spirulina. The warm blue colour of this mocktail will surely attract the guests at your party. You can also add more immunity-boosting items like turmeric, beetroot etc. in it.
Pomegranate mojito
This colourful drink will be an instant hit at your party as it is made with fresh blueberries and pomegranate. Then mint and lime are used for garnishing. The taste is exactly like a virgin mojito. The anti-oxidants, pomegranate and blueberries are very beneficial for boosting immunity.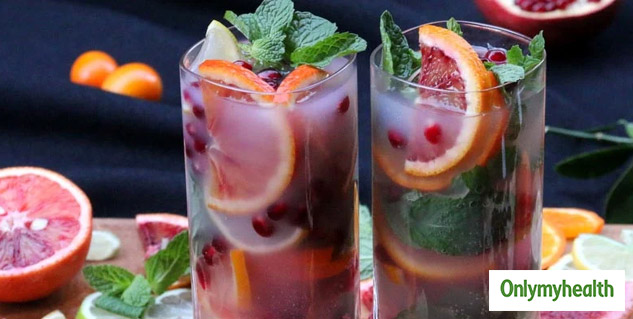 Hot toddy
You can instantly become the best host to your guests if you serve them this tasty and healthy cocktail at the Diwali party. It is made of lemon juice (lemon health benefits), honey, cinnamon and non-alcoholic beer. It is the best remedy for tiredness, chilliness, viral fever and sore throat in colder seasons. It will also give protection against Covid-19 virus as this drink has anti-viral properties. Lemon has vitamin C in it, cinnamon has anti-anti-inflammatory elements where honey is anti-bacterial.
Giggle water
This is a unique combination of juice, lemon, curacao, homemade papaya-pomegranate shrub and bubbles. Pomegranate and papaya are loaded with immunity-boosting properties. The apple cider vinegar which is used to make the shrub is also a source of rich antioxidant. The interesting name of this immunity-boosting drink is already a popular party drink.
Pineapple Basil fizz
This magic mocktail is very interesting to catch the attention of your guests at a party. Nowadays, people are consciously choosing healthy options. This drink is a mixture of pineapple juice, with fresh basil and fizz. Pineapple is rich in vitamin C and basil has anti-bacterial, anti-inflammatory properties in it.
Also Read: Melon & Pineapple Recipe Benefits: Brighten Your Meals With The Goodness Of Summer Fruits For A Greater Immunity
Mai Tai Cider
In order to make this, you need apple cider vinegar, cranberries, cinnamon sticks, lime juice and ginger. Each ingredient is rich in antioxidants, anti-viral and anti-inflammatory properties and important to boost immunity. You can also punch it with syrup and rum. Impress your guests with this cocktail.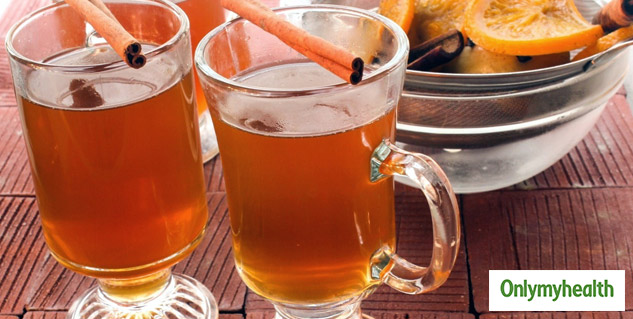 So, this Diwali stop worrying about season change and the virus around us. Stay safe, take all the necessary precautions and enjoy fully with your family and friends.
Read more articles on Healthy Diet