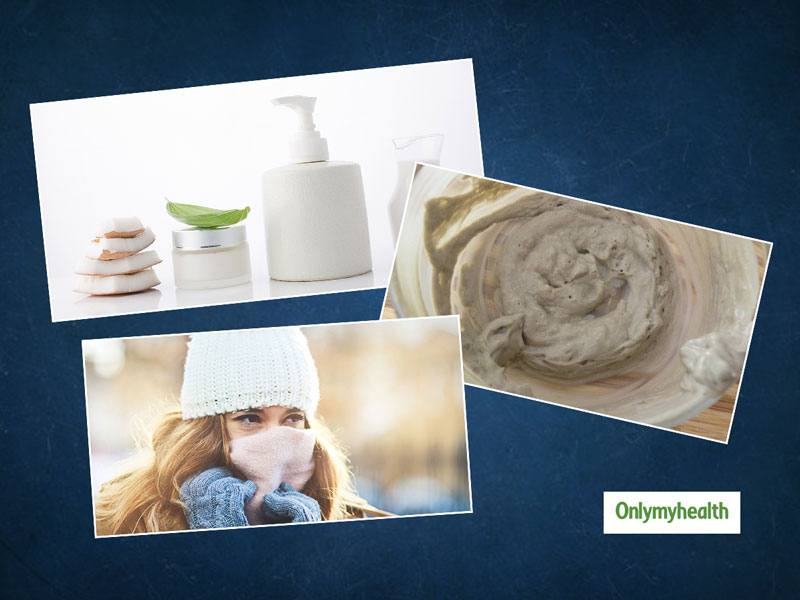 Do you know how critical DIY packs and masks must be in our everyday routine when skincare regimes? Explains various Skincare experts.
How to take care of your face skin in winter? We've all seen the abrupt change in weather these days. We switched to cool and warm sweatshirts now from flaunting our easy-breezy dresses. Well, you need to be careful how your skin adapts to the weather; not just your clothing needs to be adjusted to the changing climate. While we're pleased with our water-based moisturizers during the summer and monsoon, we'll have to switch to heavy creams to protect our skin from being lifeless and dry. Many of these improvements must be made to your skincare scheme to keep your skin smooth and radiant. Ms Nehaa Juneja, Founder of SkinWorks, states that "these face packs improve the skin's nutrition and provide us with the pleasure of putting everything on our face naturally. It's no fun to live with dry, flaky skin that is prone to regular bouts of redness, so you'll want to deal with the problem on a war basis, from flooding your everyday diet with hydrating foods and consuming more water than you think you need, to feeding your skin calming and rejuvenating nutrients directly through topical applications. Raid your shop to clean your dry skin in less time than it takes to watch a Friends run again. Check your Netflix watch list and make it possible for these home remedies to fix cellular problems in your skincare."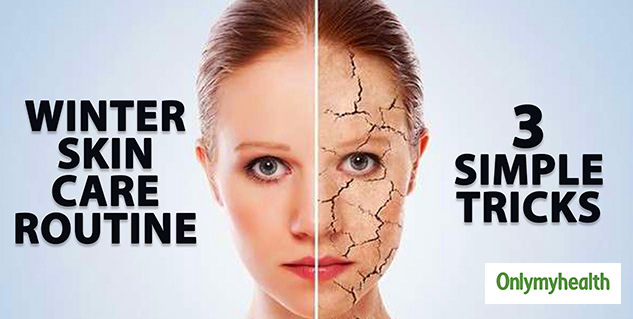 Rajat Mathur, a Senior Skincare expert at Kiehl's India, shares some moisturising face masks for winter
Our skin gets typically dull and dry in winters. Treat your skin with these recipes for face masks that are ideal for all skin types this winter.
Also Read: Know How Chocolate Boosts Health And Not Just Cavities With These 2 Recipes
Coffee Face Mask: A coffee face mask for the skin is such a treat! It is made with some of the most beautiful ingredients and is excellent for bare skin to rejuvenate. This face mask, in addition to treating dryness, brightens the skin and eliminates puffiness. The great thing about coffee is that all skin types are perfect for it. All you have to do is add elements according to the specifications of the skin. All you have to do is add components according to the specifications of the skin. As this face pack is intended for dry skin, adding milk and honey is recommended. To this mask, you can also add some cocoa powder. Cocoa powder is antioxidant-rich and useful for skin repair.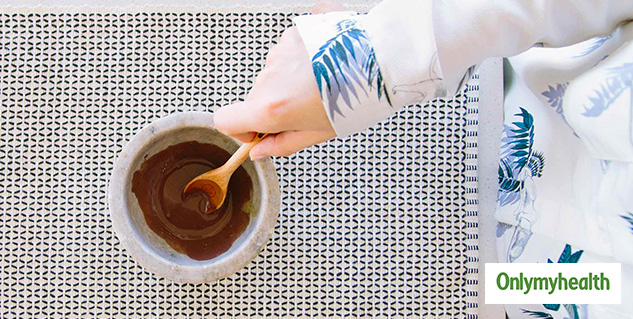 Raw Milk And Banana Face Mask: "To soothe it, apply milk with honey or only on your skin. Milk serves as a mild natural exfoliant and has anti-inflammatory properties. Take a soft towel or cotton and add it to your skin by dipping it in the milk. Leave and wash it off for 5 to 10 minutes. Banana helps to peel dead skin and is a clarifying agent for milk, so you know what to do if your skin has lost its shine. In a bowl, take one whole mashed banana and add one tablespoon of milk and mix well with it. Apply on your face and neck, leave on for 20 minutes, and then wash off with hot water" says Ms Nehaa Juneja.
Banana and Papaya Face mask: A perfect mask for the skin is antioxidant-rich papayas and vitamin-rich bananas. Give these two a touch of honey, and your skin will be thankful to you this winter. Honey is a skin moisturiser that is safe and rejuvenates the skin. Mash these fruits easily and ensure that the lumps remain. Using a teaspoon of honey to mix them and apply them on your forehead, cheeks, nose and chin. After fifteen minutes, rinse it off with lukewarm water. Your face will have a visibly, clearer appearance.
Honey and Avocado Face Mask: Avocado is as lovely on the face as it is on the plate, and honey has numerous advantages. Two teaspoons of honey and half an avocado will do the job for you if you're looking for dry and flaky skin to handle. Create these two coarse mixtures and clean your face with them for at least 10 minutes. Both of these ingredients contain moisturisers that are used to prevent the usage of skin moisture. Honey is a perfect moisturiser that leaves the skin looking more youthful and well-nourished.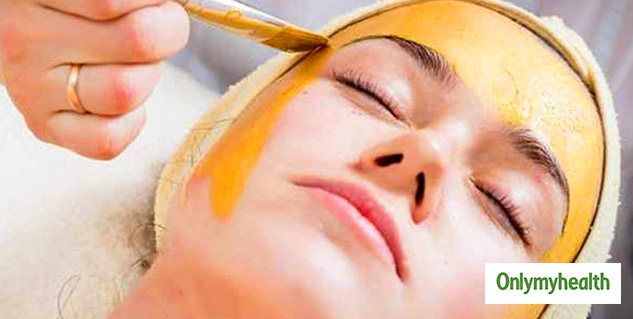 Turmeric Mask: Ms Nehaa Juneja states that "turmeric has anti-inflammatory effects and can function in dark spots exceptionally well. The recipe for the turmeric face mask is amazingly simple. With honey and coconut oil, you'll make a paste of turmeric and flour. It hydrates and brightens the skin and is a centuries-old trick used in the routines of Indian beauty. However, proceed cautiously as turmeric has been known to stain the skin (even if only temporarily). Do a patch test, and keep your turmeric mask on for 5 to 10 minutes only."
Egg Honey Face Mask: For DIY beauty treatments, eggs are excellent. Egg white masks give the skin an impressive tightening effect, and egg yolk masks provide deep hydration. Egg yolks are one of the best dry skin remedies. They are high in protein and fats that are excellent for dull skin revitalization. Separate the white yolk while breaking open an egg. Apply the egg yolk to one tablespoon of honey and blend well. Apply for 20 minutes on the face and wash off.
Honey and milk cream: One of the best natural moisturising creams you can add to your skincare routine to make it smooth and soft is milk cream or malai. Honey to clear away the bacteria responsible for pimples and acne's growth on your face from your skin. Everything you need to do is take each of the milk cream and honey in a bowl with a tablespoon and mix them well.
Carrot And Honey Face Mask By Ms Nehaa Juneja: Thanks to beta-carotene present in carrots, this face pack helps lighten dull and patchy skin. Honey acts as a skin moisturizer. This pack will also assist in eliminating dead skin cells. To take one peeled and pureed carrot and one tablespoon of honey and mix them well, all you need to do is.
Face masks for oily skin
Do you know that oily and acne-prone skin can suffer from lack of moisture in winter? Mix one teaspoon curd with egg white and half teaspoon honey. Add Multani mitti (fuller's earth) to blend into a paste. Apply and remove after twenty minutes with water.
For acne-prone skin, mix green tea and red wine with Multani mitti (fuller's earth) into a paste. Apply on the face, bypassing the area around eyes and lips. Rinse it off when it drains.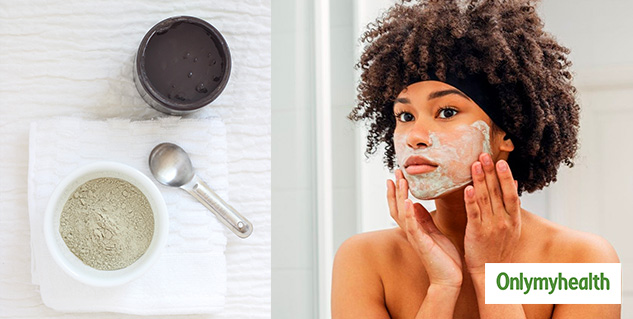 Face masks for acne-prone skin
For skin with enlarged pores (oily), add a little milk to oatmeal and add lemon juice. Apply the paste and remove after twenty minutes with water.
Also Read: What Damage Does Air Pollution Do To Your Skin? Know From Expert
Mix one teaspoon lemon juice with the white of an egg and half teaspoon honey.
Add fuller's earth or Brewer's Yeast powder.
Apply and mix into a paste.
Remove after twenty minutes with water.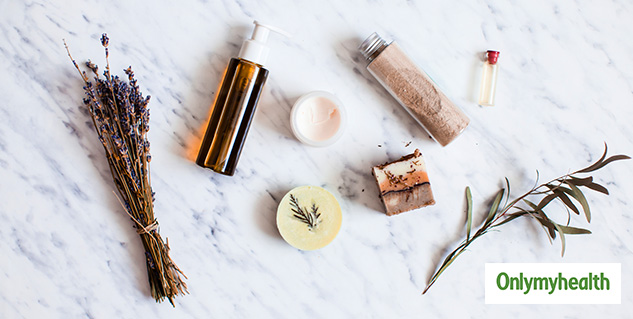 For acne-prone and oily skin, mix a little turmeric and 2 teaspoons curd. Wash off with plenty of water after fifteen minutes.
Conclusion: Seasonal changes influence the skin. Winter is called the dry season, as the skin loses moisture in the atmosphere. Therefore rehydrating masks should be used. Face masks are an indispensable part of the skin-care routine. Knowing your skin type and specific needs helps to select the right ingredients. To maintain your natural glow, these natural ingredients will go a long way and will also keep your skin smooth and well-nourished. These homemade face masks are excellent for winter use, especially for dry skin and can give you spa-like outcomes at home.
Read More in Skin Care