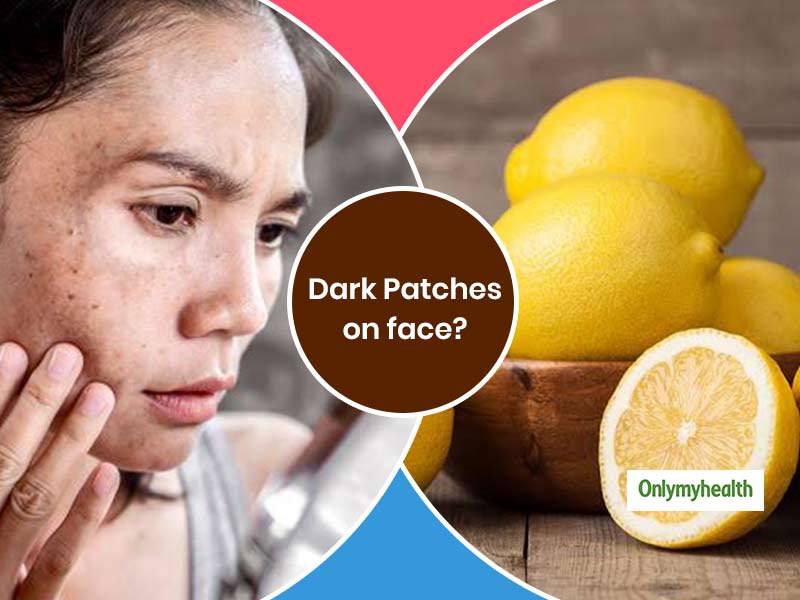 Beauty care becomes an even bigger priority in the winter season. With the chilly winds affecting our skin directly, you can get prone to dry patches, dark spots, chapped lips, cracked skin and many other problems especially on the face. Your face usually becomes an easy target for many skin problems. In such cases, you need to follow a beauty care routine or atleast keep your skin moisturized. Are you also experiencing dark patches on face? These patches are actually darker than your normal skin colour. The symmetrical dark spots are mostly seen on the face and have the same marks on both sides of the face. The other body parts that get dark patches are neck and underarms. If you have had too much sun exposure then the effect of dark spots is known as hyperpigmentation. Otherwise, there are many other factors that can be responsible for this skin problem. In such cases, you can deal with them through natural remedies easily at home. Read further to learn about some home remedies to deal with dark patches on face naturally.
How to treat dark patches naturally?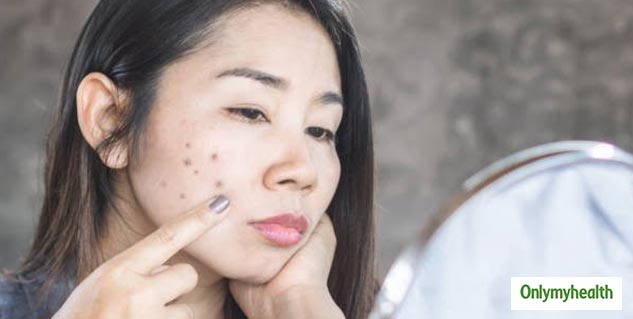 These dark spots develop only when your skin produces more melanin, which is responsible for your actual skin colour. There are different ways to treat these dark patches. You can try avoiding sun exposure, exfoliation and many home remedies to deal with this skin problem. Here are 5 home remedies to treat dark patches on face:
1. Yogurt
Curd/Yogurt/Dahi acts as a cleanser for the dark spots on your skin. In fact, it has the ability to make your skin glow and lighten the dark spots naturally, with its bleaching and cleaning properties. The dairy product helps in flushing away the waste toxins from your skin. You can apply it on your face by making a mixture of sugar, honey and yogurt. This will exfoliate your skin and remove all the dead cells.
2. Apple cider vinegar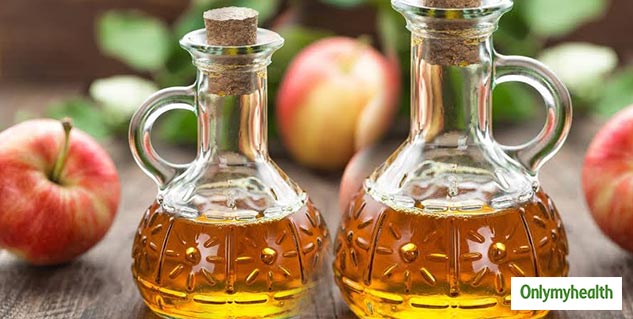 Apple cider vinegar is one of the useful natural remedies that has worked well for hair and skin problems too. It has the anti inflammatory properties present in it that help in lightening the dark spots on your face. Besides that, it can also work on the natural glow of your skin. A beneficial way of using it is that you can mix the apple cider vinegar with yogurt and honey to apply on the dark patches. Take a cotton ball and rub it gently in the affected area. Let it stay for 15-20 minutes and then wash using cold water.
Also read: Skincare Resolutions For 2021: These 4 Skincare Tips Are Essential For A Healthy Skin
3. Lemons
Just like yogurt, lemons also have cleaning and bleaching properties that can enhance your skin glow and help in reducing the dark patches. Dark patches on skin is a common problem and can be easily resolved using some lemons at home. Just cut a lemon in four pieces and apply one on your face gently. Repeat this process for a few days and you will get good results.
4. Buttermilk
Buttermilk is found in almost every Indian household and is commonly consumed in summers. However, it is also a good solution to deal with dark patches on your face. Buttermilk is rich in lactic acid which helps in removing dead skin cells and dark spots from your face. You can easily apply buttermilk directly on your face using a cotton ball and leave it for 15-20 minutes. Wash your face with clean water and you will get better outcome.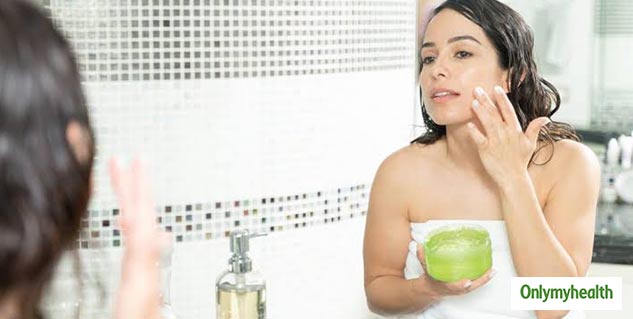 5. Aloe Vera
It is also advised to apply aloe vera gel on your skin everyday before bedtime. Aloe Vera has a natural compound called aloin present in it. This element helps in lightening the dark spots on your face. In fact, aloe Vera is beneficial for your skin in many other ways.
Also read: Year-End: Most Searched Skincare Remedies And Trends Of 2020
Read more articles on Home remedies