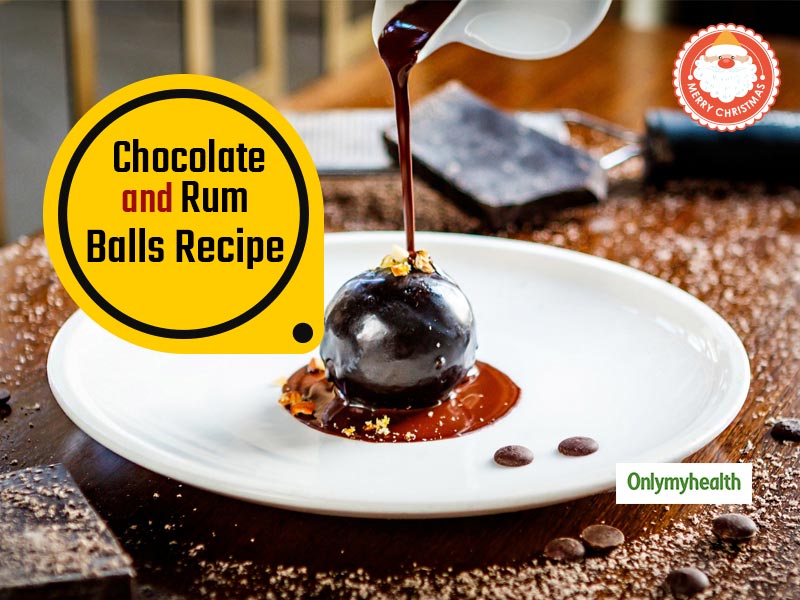 If you are looking for a Christmas dessert other than cake, try these chocolate-almond rum balls and impress your guests.
Christmas cheer is here! It is difficult to avoid the Christmas vibes that are at every nook and corner. This major festival of Christians is celebrated by one and all irrespective of culture and religion. You'd find all hangout places decked up in red and white-themed Christmas decor with teeny tiny decorative pieces. This is the best time to get into the kitchen and surprise your friends and family with delicious dishes such as these scrumptious Chocolate-Almond rum balls dipped in dark chocolate ganache. This is an easy dessert that you can make for your Christmas or New Year party.
Chocolate And Almond Rum Balls Recipe
Ingredients
Chocolate Sponge (With egg or Eggless )- 250 gm
Dark chocolate - 100 grams
Low-fat cream- 150 ml
Chopped almonds- 100 gm
Castor sugar or Powdered sugar- 100 gm
Coffee powder- 10 gm
Dark rum- 15 ml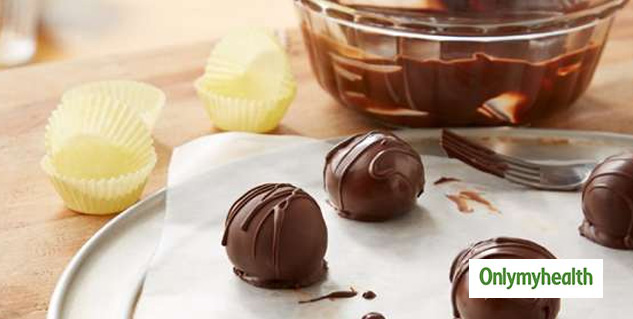 Method:
Heat low-fat cream in a thick bottom pan and bring it to a boil.
After that, remove the pan from the stove and keep it aside for a few minutes until it is slightly cooled down.
Add the pieces of dark chocolate and give it a mix. The chocolate ganache is ready.
Roast the almonds and chop them roughly.
Now, in another pan, add castor or powdered sugar and caramelize it. Add the chopped roasted almonds to the caramel mixture and mix.
Transfer the nougat on a parchment paper.
Crush the mixture with the help of a rolling pin to form a coarse powder.
Now, take a glass bowl and crumb the chocolate sponge.
Pour chocolate ganache over it and coat the sponge crumbs.
In a small bowl, add rum, coffee powder, two teaspoons of water and mix well.
Add this mixture in the bowl.
Add 2/3rd of the almond nougat into the bowl and mix well.
Make small round balls with this mixture, place them on a parchment paper and put into the refrigerator for about half an hour to set them.
Before serving, pour the chocolate ganache on them and garnish them with crushed almonds.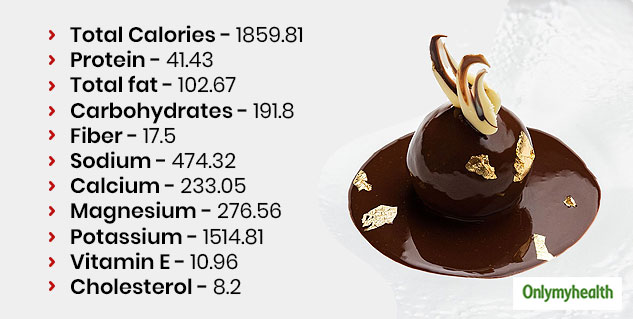 Also Read: Christmas Special Chicken Recipes That You Should Try
Nutritional Analysis
Total Calories- 1859.81
Protein 41.43
Total fat- 102.67
Carbohydrates191.8
Fiber 17.5
Sodium 474.32
Calcium 233.05
Magnesium 276.56
Potassium 1514.81
Vitamin E10.96
Cholesterol 8.2
Read More similar articles in Healthy Diet section