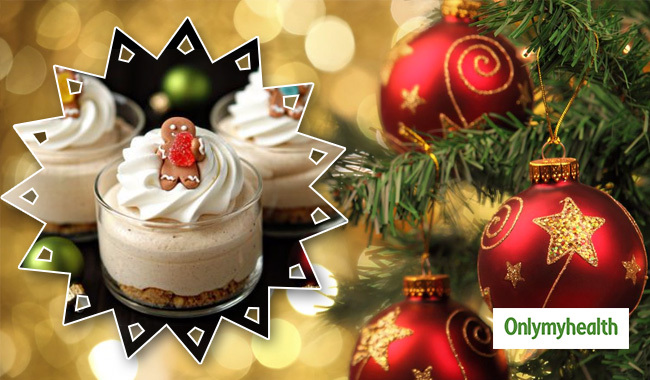 Christmas is here with all the delicious desserts. Ditch your diet this Christmas and dig into delicious desserts. Here are some simple recipes you can try this Christmas and enjoy the festive season.
Christmas is here with all the sweets and desserts. It becomes extremely hard to avoid sweets and desserts during the festive season as there are almost everywhere. If you have been on a diet this year then finally it is the best time of the year to ditch your diet. Do not wait anymore and enjoy your favourite dessert and make the best out of this festive season. Here are two easy dessert recipes which you can prepare easily at your home and enjoy your Christmas to the fullest.
Christmas Trifle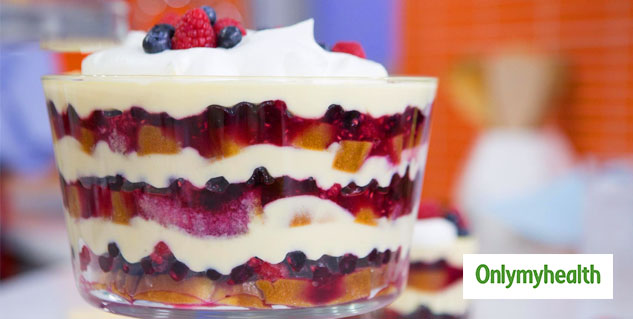 A trifle can be the most attractive item on the dining table. It is the most attractive dish which tastes equally good. It includes layers of delicious fresh fruits and moist cake with whipped cream. It is the best combination of almost everything that makes Christmas deserts tempting. Preparation of a trifle is easy but you require a little patience in the presentation of the dish.
Ingredients:
Whipped cream
Fresh fruits- Strawberries, Cherries, Pineapple, Kiwi, Berries of your choice, Mango
Custard
Fresh- moist vanilla cake
Strawberry syrup
Method:
First, cut all the fruits into small pieces. You can use other fruits as well of your choice. After cutting all the fruits mix them in a blow.
Now take a large glass container or trifle dish
Put a layer of custard at the bottom of the trifle dish
After custard add a layer of fruits on it
Now cut a half inch layer of the vanilla cake and layer it on the fruits
Later pour strawberry syrup on the cake
Now apply a layer of whipped cream on the layer of the cake
Now again layer the fruits followed by custard then the fruits again
Again cut a half inch of cake and put it on the fruits and again apply strawberry syrup on it
Now repeat the process with whipped cream followed by fruits. Try to apply the fruits nicely on the top layer
Eggless Mug Cake in just 2 minutes
Mug cake is the easiest dessert recipe. It is the best and the quickest way to kill those dessert cravings during the festive season. If you want to avoid intake of too many calories and still want to enjoy Christmas dessert then a mug cake is the best option. Preparation of a mug cake is a simple task, you can easily make a mug cake in just a few minutes even when you are lazy.
Also read: Healthy dessert recipe: Low carb chocolate mousse
Ingredients:
All-purpose flour- 4 tablespoon
Sugar- 2- 3 tablespoons
Cocoa powder- 1 and a half tablespoon of cocoa powder
Milk- 3 tablespoons of milk
Chocolate chips- 1 tablespoon
Baking Powder- A little less than half tablespoon
Melted butter/oil- One tablespoon
Method:
Take a coffee mug and add all the dry ingredients and mix well using a fork. Now add the wet ingredients- milk and melted butter. Mix well make sure that there are no lumps. Mix chocolate chips at the last. Now keep the mug in the microwave for two minutes. Your mug cake is ready, you can add some melted chocolate or powdered sugar on the top to make it look more attractive.
Read more articles on Healthy Diet.
For more related articles, download OnlymyHealth app.