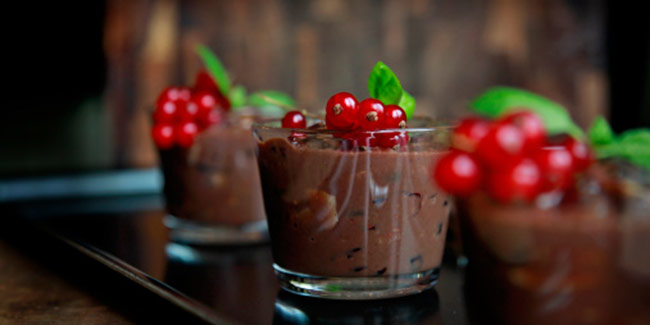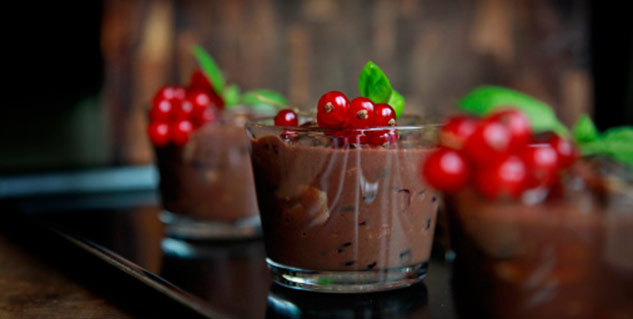 Ingredients
6 broken up oz unsweetened chocolate.
2 Tablespoons cocoa powder.
1 Cup erythritol or any powdered sweetner.
1 to 1½ cup worth of sugar substitute, to taste.
1 Tablespoon rum, brandy.
1 Teaspoon espresso powder.
Method
Cover the chocolate with boiling water in a large bowl.
Put egg yolk in smaller bowl and the white part of the egg in a bowl which is to be used as a mixer.
Whisk the yolks with powdered sweetener, erythritol and the salt. Whisk until it is smooth and takes a light lemon color.
Pour the water off the chocolate. Make sure you save half a cup aside. Add rum and whisk cocoa and the espresso powder into the chocolate, followed by the liquids. Then add egg yolk mixture to it.
Beat the egg white with cream of tartar until it forms soft peaks. Whisk one-third of it into chocolate mixture, and fold the rest.
Whip cream and vanilla with small amount of powdered sweetner in the same mixer bowl. Then fold into the chocolate mixture. Make sure its half at a time.
Put it in cups or bowls Sand cover it and allow it to chill for a minimum of an hour before serving it.
Image: Getty
Read more articles in Healthy Recipes.