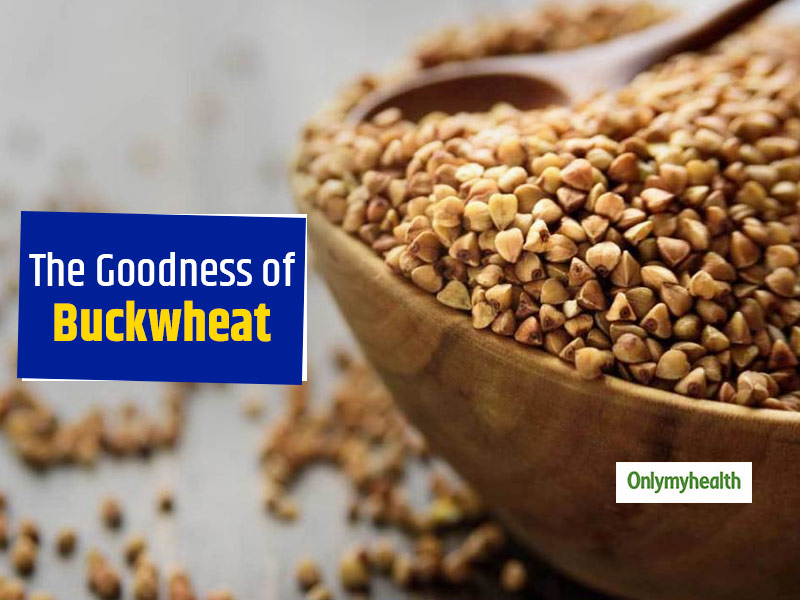 Buckwheat is the best gluten-free food. You must include this healthy food in your diet to enjoy the health benefits of buckwheat.
Many people are looking for alternatives to wheat to get on the gluten-free diet. Buckwheat, contrary to its name, has nothing to do with wheat. It is a pseudocereal which is a seed with properties and nutrition of grain just like quinoa and amaranth. Quinoa is the most popular pseudocereal but buckwheat is better than that. It is available in supermarkets and also super easy to make. Health benefits of buckwheat health food are vast and we will be covering them in this article. If you are trying to start a healthy diet, buckwheat is a must in your grocery shopping list.
Nutritional Benefits of Buckwheat
Planning to go gluten-free is not an easy decision as we have lived upon gluten foods all our life. They hold an important part in our diet and letting it go is not easy. But as you go through the nutritional benefits of buckwheat, you'd know why you must consider this as the best wheat replacement. You can switch to buckwheat flour for culinary. It is high in antioxidants and minerals which takes your health a level up. Read on to know buckwheat uses and benefits.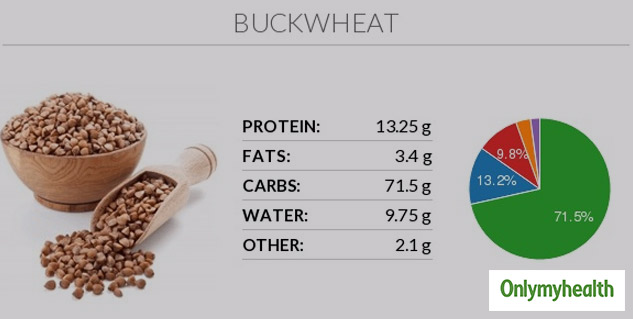 Health Benefits of Buckwheat
Here are five major health benefits of buckwheat that you make you want to add this to your diet right now.
Buckwheat for weight loss
Upon analyzing the risks of obesity and the importance of healthy living, people have become more inclined towards weight loss and fitness. We would like to introduce buckwheat for weight loss. It is gluten-free which speeds up fat metabolism. Also, buckwheat is great for gut health. Weight loss is incomplete without a strong digestive system. Buckwheat has high fiber which improves colon health and keeps digestive problems at bay. Also try overnight oats for weight loss.
To reap the benefits, substitute wheat flour with buckwheat flour. You can make amazing dishes with this.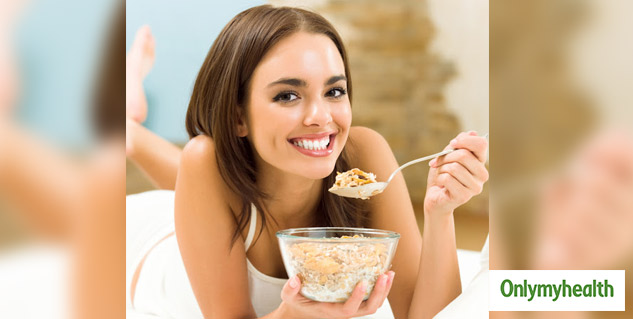 Buckwheat for heart health
Buckwheat is loaded with essential minerals such as fiber, copper, magnesium, rutin, etc. which are an elixir for your heart. It manages cholesterol, controls blood pressure and prevents blood clot to secure heart health.
Also Read: Why Men and Women Get A Heart Disease Differently
Beneficial for Polycystic Ovarian Syndrome (PCOS)
D-chiro-inositol, an insulin mediator is often deficient in PCOS patients. Buckwheat contains this soluble carb which is great for women with PCOS as it addresses issues like poor insulin sensitivity, increase in testosterone in the body, fluctuating glucose levels and low ovulation frequency.
Buckwheat uses for this: Make buckwheat porridge or buckwheat flour pancakes to start your day.
Cancer protection
Buckwheat is high in amino acids which acts as protection against hostile factors. The high antioxidant value helps in destroying cancer cells, preventing cancerous cell formation in the body and improving cellular functions by securing DNA. To prevent this deadly disease, starting having buckwheat. You should also consume these cancer-prevention fruits.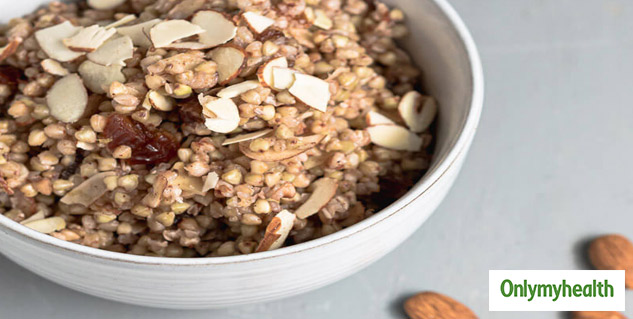 Fight against depression
When you feel stressed and depressed, just make yourself a yummy bowl of buckwheat porridge topped with nuts, seeds and berries. Your mood will light up. This is because buckwheat contains energy-boosting vitamins and minerals to fight depression and aid brain health. It also promotes muscle recovery.
Also Read: Make These Changes In Your Bedroom To Attract Positivity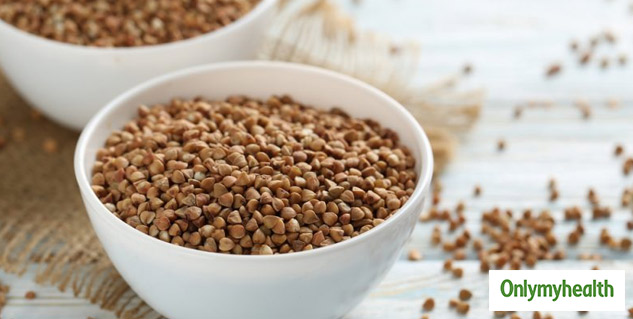 Buckwheat Uses
You can make a variety of dishes with buckwheat grain or buckwheat flour. Make pancakes, bread, porridge, paranthas, almost anything that you used to make with regular flour. Try these out now!
Read More Such Articles in Healthy Diet