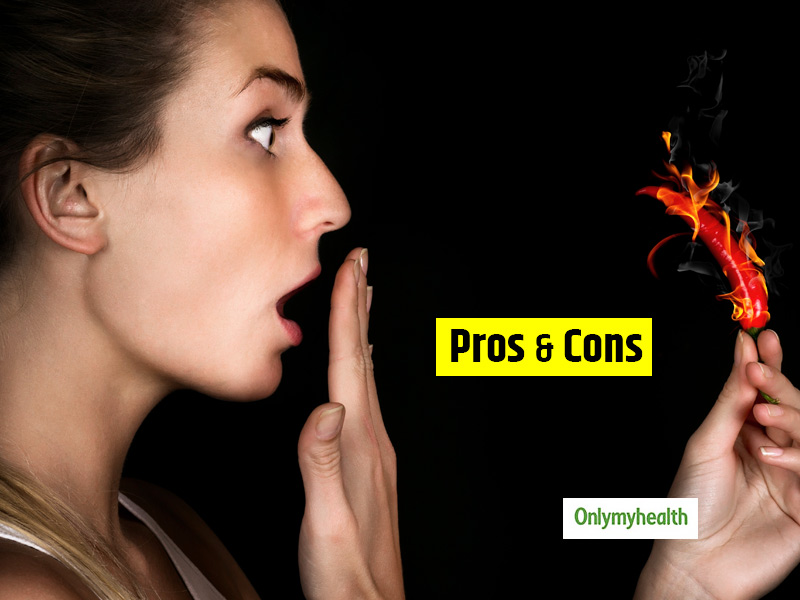 If you are a spicy food lover, you must note down the benefits and potential risks of spicy foods. Eat spicy only if you can handle them.
There are so many people who just cannot do without spices in their food. Their meals are fiery or overloaded with chillies. In short, they cannot withstand plain food that doesn't have a lot of 'mirch-masala' to it. Do you belong to this category or someone you know is a spicy food lover? If yes, then they would certainly like this article on how spicy foods affect the body. Keeping aside their liking, they should know all the benefits and health dangers of eating too much spicy food too regularly.
Benefits of spicy foods
Let us begin with the benefits of spicy foods first. Basically, spicy foods are classified into two categories- fiery spicy(having chilli peppers) and spicy(having spices like cinnamon, cumin, ginger, turmeric, etc.). While it is believed that one should have spicy food a lot, there are some benefits of adding spices to your food. But that doesn't mean you add a lot of them that may upset your health. Read how spicy foods affect body positively.
Spicy Food Boosts Metabolism
If you add certain spices like cinnamon, turmeric, cumin, ginger, peppers, etc. to your food, you may attain a great metabolic rate. This won't bring any visible result immediately but over time, you could see or feel significant changes in your metabolism and weight number. Those who are aiming at weight loss would be aware of the benefits of turmeric, cumin and cinnamon in fat loss. These also aid by curbing the appetite so that you eat less and lose more. You are supposed to spice up your food by adding a pinch of these and not load it with chillies and peppers.
Spicy food may increase your lifespan
This sounds so untrue but you can increase longevity by consuming spices daily. China National Center for Disease Control and Prevention conducted a research in 2015 that concluded reduced mortality rate with spices consumption.
Reduce inflammation with spices
If you eat turmeric daily, it can help you in treating inflammation. Turmeric has curcumin which is a potent compound that has anti-inflammatory properties. Besides, if you have inflammation issues, you must also consume garlic and ginger on a regular basis. Autoimmune disorders, arthritis, etc. conditions can be relieved with these spices.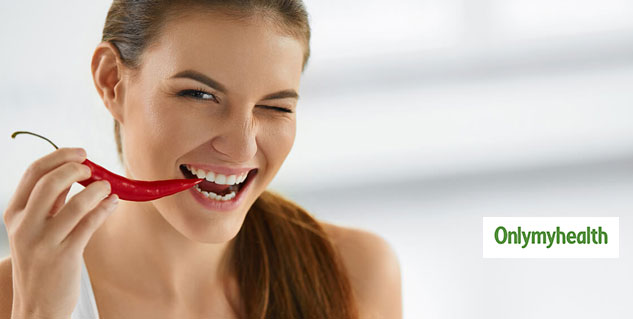 Spices curb sugar cravings
If you are someone who always craves sugary foods, including spices in your food can help you control them. Surprisingly, spices leave behind a refreshing taste that makes you forget sugar for a time period. Try this hack. When you are craving sugar, have a spiced tea or cinnamon iced tea. You won't feel like having sugar any longer. You can also have an avocado toast with oregano and cinnamon powder to have a wholesome and healthy snack.
Spices may prevent cancer cell growth
Let's talk about the benefits of chilli peppers. They have capsaicin which is a potent component that is found to be effective in fighting cancer by killing the cancer cells. In order to keep cancer at bay, you must have some amount of chillies daily.
Also Read: Green Chilli Or Red Chilli: What Is Good For Your Health?
Kill bacteria inside the body with spices
Spices like turmeric, cumin, ginger, etc. have antimicrobial and antioxidant properties that help in destroying harmful bacteria, germs and other parasites in the body.
Risks of spicy foods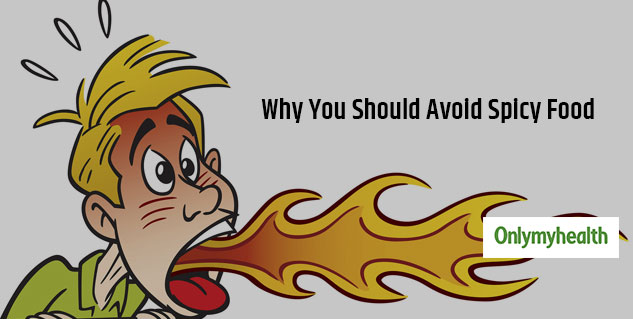 Let us now move to the negative effects of eating spicy foods. A lot of people cannot bear spicy food as they encounter several health problems after eating them. Scroll down to know the problems caused by consuming spicy foods.
Also Read: Follow These Stomach Ulcer Dietary Restrictions By Nutritionist
Stomach Ulcer Pain
One of the main issues that people face after eating spicy foods is stomach pain or ulcers. Also, people who have ulcers experience acute pain after eating spices. Capsaicin present in chillies and peppers is a bioactive element that is found to stimulate mucus secretion, block acid secretion and promote mucosal blood flow. These are all good qualities of capsaicin. But some people suffer ulcers and stomach pain after consuming spices. This is because everyone has different body functions. If you find that your body reacts after consuming spices, you should avoid having them.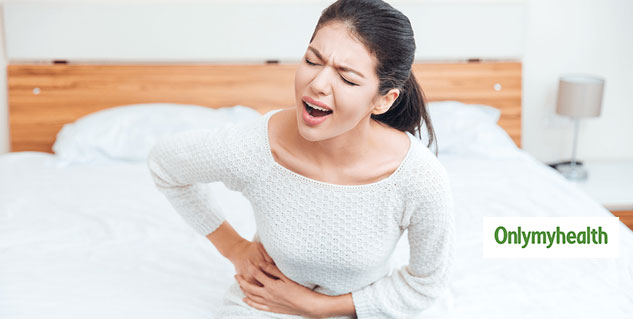 Diarrhoea
Another stomach-related problem caused after consuming something spicy is diarrhoea. Has this happened to you that after eating spicy food, you end up running to the loo every hour? This is because of the heat generated by the spices in the body and your body is not able to bear that. Spices double up the speed of digestion in the gastrointestinal tracts. This is why you end up defecting within an hour after having a spicy meal. If you can handle spicy food, you can eat it. But those who have a weak stomach and they suffer from various issues after having spicy foods should avoid it.
Also Read: Here Are Some Ayurvedic Herbs To Reset Stomach Health
Throat and mouth pain
A lot of people feel thrilled with the pain they get after eating spicy food but for others, that pain is very painful. The reason behind the pain after consuming spicy foods is again capsaicin compound. It can activate the pain receptors that allow us to feel the pain better. These receptors send signals to the brain and then we feel the painful sensations. These receptors detect hot substances and alert the body. However, this effect is short-term and you would find relief after some time. This is why people reach out to water after having a fiery spicy food as water reduces the temperature and allows the receptors to calm down.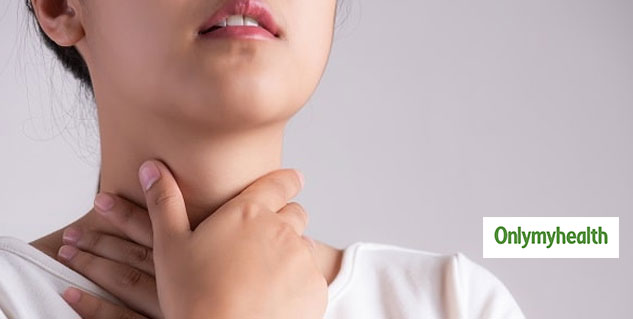 Canker Sores
Have you seen someone getting canker sores after eating spicy foods? Yes, this does happen with some people. These pesky mouth ulcers cause a lot of discomfort and pain in the mouth. If you also develop these, you should avoid spicy foods or at least avoid chillies and pepper in your food that have capsaicin.
Blistering Of The Skin
Cutting a chilli or handling peppers can cause blisters on the skin. A lot of women who used to roughly handle peppers in the kitchen have complained of blistering. Just like how spicy foods cause canker sores and pain in the mouth, they cause blisters. These activate the receptors that get alert when peppers come in contact with the skin. They generally respond to heat but peppers too have a heat tendency and this is why it feels tingling, blistering and painful after handling peppers.
Besides, rosacea flare ups have also been noticed as a reaction of handling peppers. Spicy food is said to trigger symptoms of rosacea. This is why people who exhibit these symptoms don't have spices.
Conclusion
The pros and cons of spicy foods are very individual. Some people may get benefited from its consumption whereas some people experience painful incidents like throat pain, canker sores, irritation and burning sensation after having or handling spices. One should avoid chillies and spices if they develop any unfavourable symptoms. Nothing is more important than your health.
Read More Articles in Healthy Diet