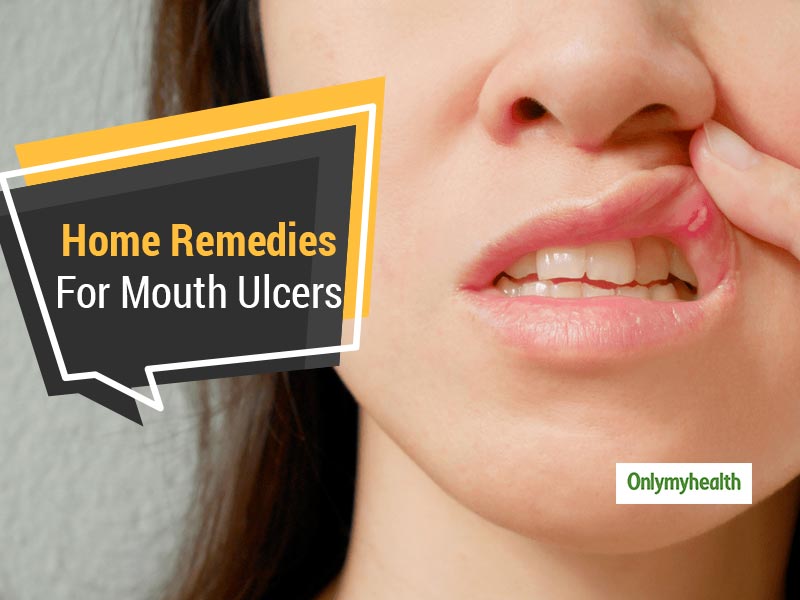 Mouth ulcers can cause severe discomfort. More than medicines, basic remedies can provide relief from the symptoms of ulcers and blisters
Do you feel that your tongue is hurting after eating anything spicy or hot? Do you feel any irritation while moving your tongue? If so, these may be symptoms of blisters. Blisters and mouth ulcers can make eating or drinking anything a painful experience. Blisters and ulcers, if not treated on time, can lead to painful mouth ulcers. Mouth ulcers take a long time in recovery and may cause discomfort while chewing, drinking and even talking in several cases. Some of the causes of tongue blisters are:
Tongue bite between teeth while chewing something
Repeatedly rolling the tongue over pointed or crooked teeth
Repeated tongue rolling on dentures or braces.
Improper oral hygiene
Burning of the tongue due to a hot beverage or hot and spicy food
Reaction due to a viral infection
Antibiotic allergy
Mouth Ulcer Home Remedies
Following are some essential home remedies to treat mouth ulcers:
1) Aloe Vera Gel: Aloe vera gel has anti-inflammatory properties, which can reduce the symptoms such as swelling and pain. Also, the antioxidant properties present in it help in getting quick relief from ulcers. For the same, cut a fresh aloe vera leaf and remove its gel. Apply this gel on the blisters and rinse with lukewarm water after 5-10 minutes.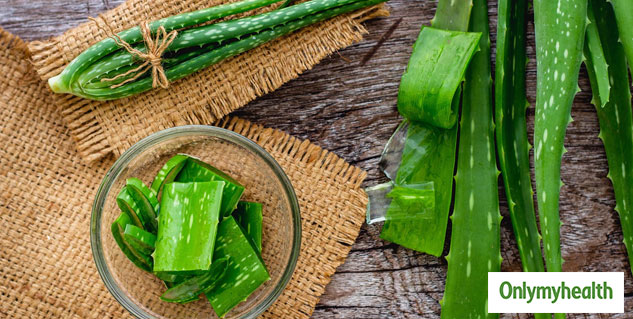 2) Baking Soda: The antibacterial properties present in baking soda kills the bacteria of tongue ulcers and helps in getting relief from pain. Baking soda maintains the pH balance of the mouth and is beneficial in preventing infection. To get relief, mix one teaspoon of baking soda in a cup of lukewarm water. Apply it at least three times a day until you get respite from pain.
Also Read: Get Rid Of Arthritis Pain With This Simple Home Remedy
3) Glycerin: According to scientific research, glycerin may prove helpful in treating tongue blisters. It provides relief from pain and irritation caused by tongue blisters and helps in healing the wound quickly. To get respite, make a paste by mixing equal amounts of honey and glycerin. Apply this paste on the tongue blister and rinse with lukewarm water after 4-5 minutes.
4) Honey: Honey has analgesic and anti-inflammatory properties, which may prove helpful in treating tongue blisters. It reduces pain and swelling. Soak a cotton ball in drinking water and squeeze it lightly. With the help of the damp cotton ball, apply honey on the lesions. Allow the honey to stick on to the blisters for 3 to 5 minutes and then rinse with lukewarm water.
Also Read: Toothache Relief At Home: 5 Easy Homeopathic Tips And Remedies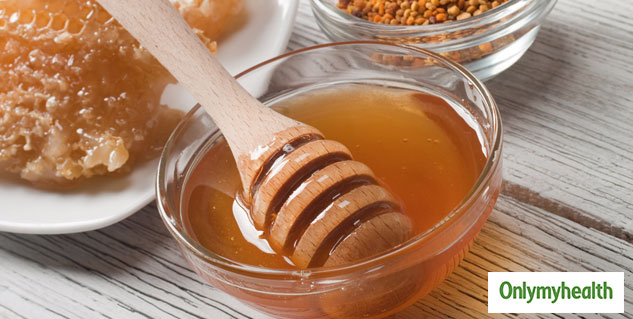 5) Chamomile Tea: The nutrients present in chamomile tea help in curing mouth ulcers. Additionally, it also relieves the causes and symptoms of tongue blisters, such as stress and fatigue. For this home remedy, take a deep pan. Put two tablespoons of dried chamomile flower in water and let it boil for 2-3 minutes. Sieve the water and separate the chamomile. Add a few drops of lemon juice and honey to the concoction and consume it.
Read more articles on Home Remedies