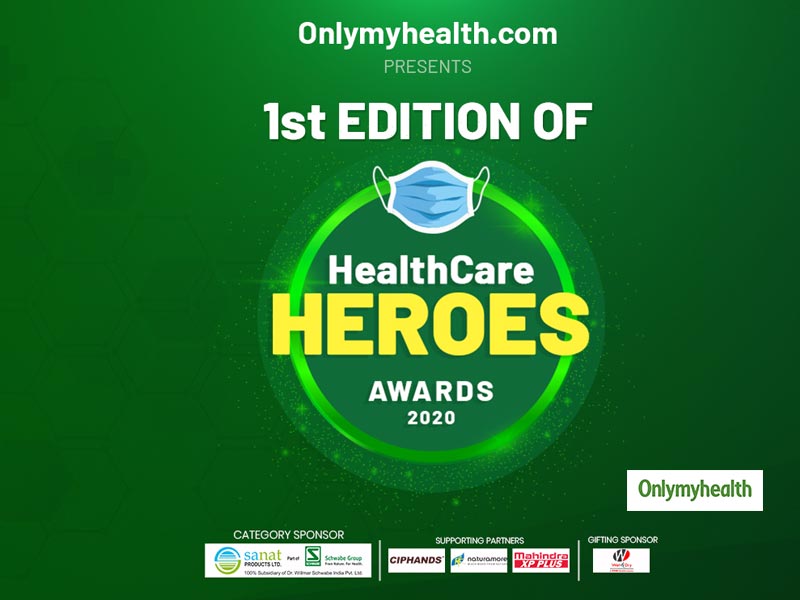 Since the outbreak of the pandemic, Onlymyhealth.com is focussed on getting accurate information, bust fake news and get verified best practices to fight the COVID-19 pandemic. In these testing times people have stepped up and gone beyond their call of duty to fight at the frontline of COVID-19 war. We at Onlymyhealth.com endeavour to not only bring these stories of positivity, courage and sacrifice, but to honour and celebrate these heroes by hosting a first of its kind HealthCare Heroes Awards 2020 a no-contact, all virtual event. These awards will recognise and celebrate the hard work and service of our resilient corona-warriors who are braving the global pandemic to help individuals, communities and the healthcare industry with innovations & initiatives. We think this is what needs to make headlines - and that is our aim through this initiative.
Know more about the event here: The Healthcare Heroes Awards
The remarkable stories of commitment, perseverance and sheer will to fight Covid-19 are in. The nominees have been selected and our esteemed panel of jury is finalising their selection. Onlymyhealth.com is geared up to host the first edition of HealthCare Heroes Awards on 8th September 2020.
Esteemed Guest & Jury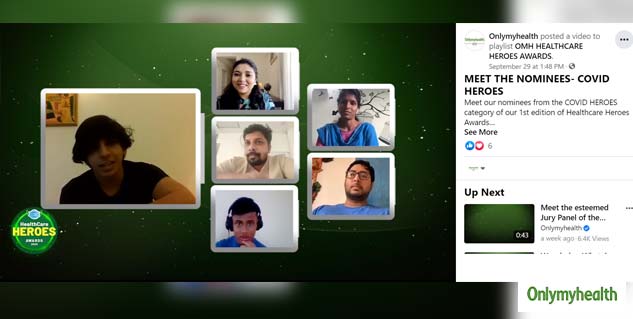 The event will be graced by the honourable Union Minister Dr. Harsh Vardhan, who will start the HealthCare Heroes Awards 2020 ceremony as the keynote speaker. The Awards will be decided by an esteemed panel of jury which will consist of some of the most well known and respected names in the healthcare industry. The jury panel will consist of Padma Shri & Padma Bhushan Dr Naresh Trehan, Padma Bhushan Dr. Kler, Padma Shri Dr KK Agarwal , Dr Sandeep Nayar, Prof Ramanan Laxminarayan, Professor Priya Abraham, Accredited Dietitian Sports Dietitian & Nutritionist Swati Bathwal and Veteran Journalist Megha Mamgain.
Also Read: HealthCare Heroes Awards 2020: MyLab's PathoDetect is India's First Govt Approved COVID19 Test Kit
Award Categories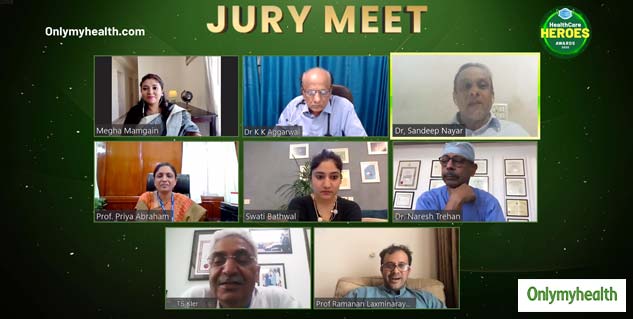 The HealthCare Heroes Awards 2020 will try and honour the Corona warriors in the five key categories which would focus on the key pillars of India pandemic response and recognises organisations and individuals who have made a difference in the countries fight against COVID-19.The categories are Breakthrough Innovations, Beyond the Call Of Duty , Covid Heroes, Awareness Warriors, Editor's Choice
Also Read: HealthCare Heroes Awards 2020: She Defeated COVID-19 & Decided To Help By Donating Plasma
Be a part of this initiative in the live streaming on YouTube for the first edition of HealthCare Heroes Awards on 8th September 2020 at 6:00 pm.
Read more in Latest Health News