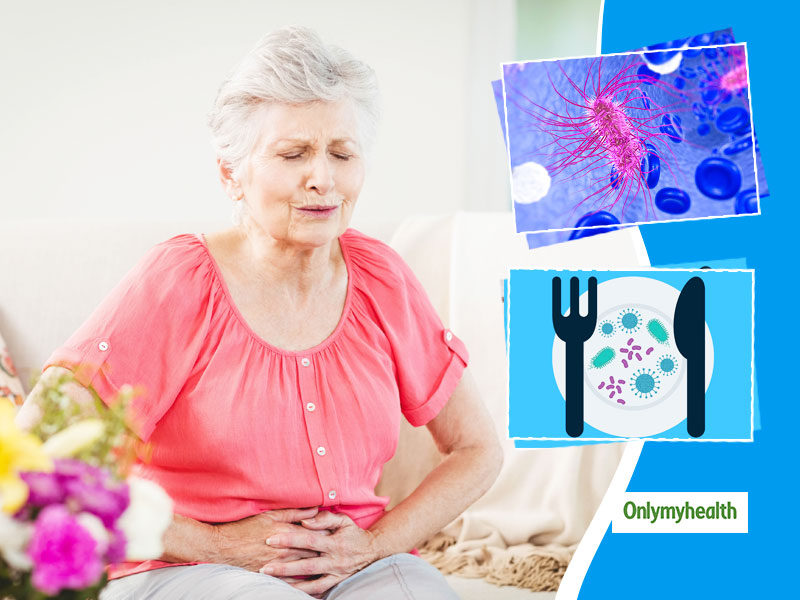 Which bacterial foodborne illness is the most deadly? What is it typically caused by? Know everything this illness by Dr Amitabh Parti.
What is Bacteria and Foodborne Illness? Foodborne disease/illness occurs when we eat toxic food that has been contaminated - usually by bacteria or viruses. It can be unpleasant but rarely requires medical treatment. With plenty of fluids, good hand hygiene and light meals, you can get back to good health in a day or two. Foodborne Illness occurs when we eat food contaminated by harmful germs such as Campylobacter, Salmonella, or E. coli. It includes meat, poultry, eggs, fish and seafood, raw fruits and vegetables that contain a plethora of germs through surface contamination and kitchens (such as chopping boards, cooking utensils, nozzles, etc.). Cross-contamination between surfaces contributes about 40% of all foodborne illnesses. This is why we need to be extra careful during the preparation of food in the kitchen. Just remember the 4 C's of food hygiene - cross-contamination, cleanliness, cooking, and chilling.
Signs and symptoms of bacteria and foodborne illness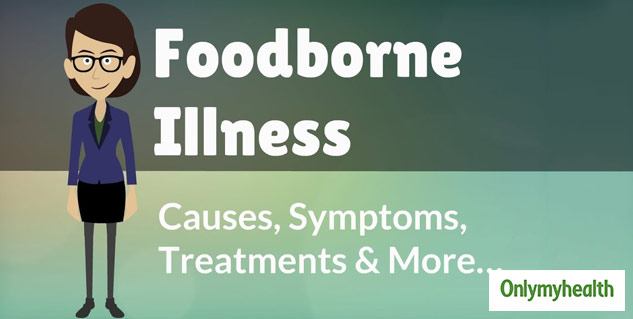 Depending on the germ type, symptoms may begin to appear within 1 to 36 hours after eating contaminated food. You may experience the following signs:
Diarrhoea
Vomiting
Nausea
Other symptoms may include:
Muscle aches and headaches
High temperature (fever)
Chills and fatigue
Stomach cramps
Loss of appetite
Stomach ache
If your signs last more than a day or two or you are in pain, talk to your health advisor.
What are the types of foodborne illness?
Foodborne illness refers to the presence of bacteria or other microbes that infect the body after intake. This illness relates to the ingestion of the toxins in food, including bacterial toxins, which can occur even when the microbes that produce the toxin are no longer present or cannot spread the infection. There are majorly two types of foodborne illness:
Illness caused by the infectious agent
Disease caused by toxic agents
In general, despite foodborne illness, in most cases, it is caused by pathogenic bacteria, viruses, or parasites in contaminated food rather than chemical or natural poisons.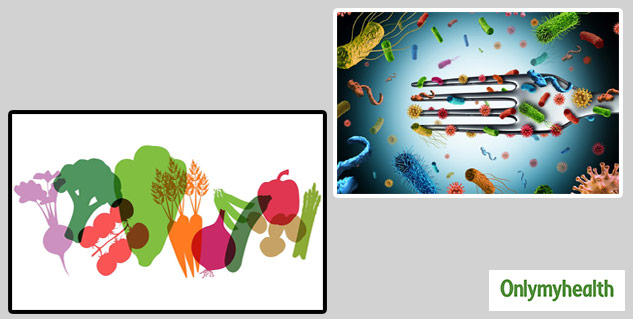 Also Read: 3 Effective Ingredients That You Can Find In Your Kitchen To Eliminate Pneumonia
Causes of Bacteria and Foodborne illness
Campylobacter, Salmonella, Listeria, E. coli and norovirus (winter vomiting virus) are the main factors behind the foodborne illness. Here are some of the widespread causes:
Extreme heat conditions lead to gastrointestinal diseases also lead to a surge in the number of foodborne illnesses.
Cross-contamination (where the germ is spread from one contaminated food to other foods)
Uncooked or undercooked food (especially poultry, pork, burgers, sausages and kebabs)
The complaints of the patients included diarrhoea, stomach pain and bloating.
Expiry food items or not properly refrigerated
A heat wave is declared when the temperature is 40 degree Celsius or more. Heatwaves change the bacterial composition of the gastrointestinal tract.
Mode of transmission: How do bacterial foodborne illness spread?
Faeco-Oral Route
Poor Hand Hygiene
Contamination of Potable water with Human/Animal excreta
Contamination of Potable water - due to damaged supply pipes, infection of storage water tanks, dirty utensils.
Improper water Handling- servants, restaurant waiters, office canteen personnel etc.
Improper disposal of Waste- from sanitary landfills and industrial effluents and excreta-from septic fields and sewer pipes.
What diseases can be caused by foodborne illness?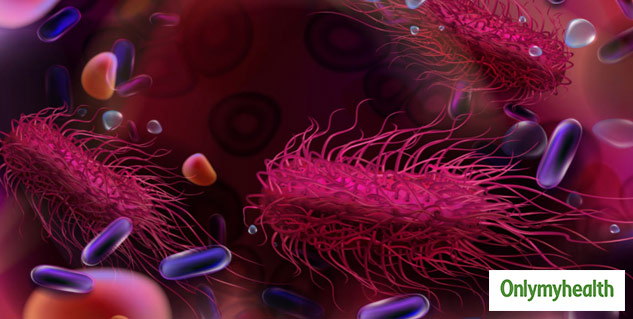 The following biological incriminating agents are the root cause of the foodborne illness.
BACTERIAL AND VIRAL
Bacillary Dysentery- Clostridium, campylobacter, Shigella etc.
Typhoid & Paratyphoid Fevers (Salmonella)
Viral Hepatitis A &E
Rotavirus Diarrhea
E.Coli Diarrhea
Poliomyelitis
Cholera
Biological Incriminating agents
Echinococcus granulosus- Hydatid disease
Helminthic/Worm Infestations
Schistosomiasis-Snail borne
Leptospiral- Weils Disease
Ascariasis-round worms
Taeniasis- tapeworms
Cryptosporidiosis
Cyclosporiasis
Amoebiasis
Giardiasis
Protozoal
Who is at risk of developing bacteria and foodborne illness?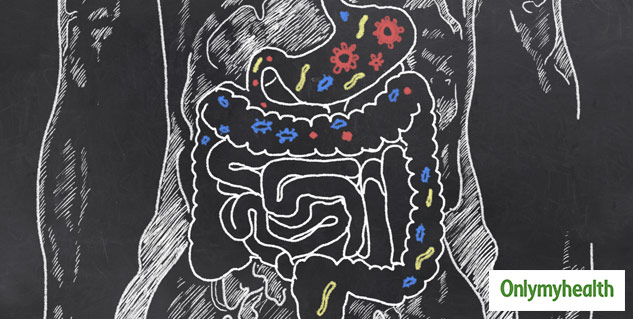 In most cases, the body recovers permanently after acute restlessness and short duration of illness. However, as a result of foodborne disease, particularly those who are at greater risk include:
Infants (young children).
Pregnant women (and their fetuses).
The elderly, sick people.
Others with debilitating immune systems.
Foodborne diseases can also lead to permanent health problems or even death. Foodborne illness is a primary cause of reactive arthritis due to Campylobacter, Yersinia, Salmonella or Shigella, which occurs mostly after 1-3 weeks of diarrheal disease.
Similarly, people with liver disease are susceptible to the infection of Vibrio Vulnificus, which is found in snails or crabs. The toxicity of tetrodotoxin from reef fish and other animals is rapidly apparent in numbness and shortness of breath and is often fatal.
What is the diagnosis and treatment for bacteria and foodborne illness?
By conducting a physical exam, ordering appropriate lab tests and thorough history, you can quickly get the diagnosis and proper treatment done. Several diagnostic tests—such as blood test, examination for parasites or stool culture—are available to help you discover the reason behind a suspected foodborne illness.
If you suspect a stomach virus or an upset stomach, drink plenty of fluids and, if possible, take an oral release solution (ORS). This will complete the deficiency of mineral salts caused by vomiting or diarrhoea. They usually come in pouches and are dissolved in water.
Eat normally but try to keep the food a little lighter. Avoid eating spicy, salty or sweet foods in abundance.
If you have the bacterial foodborne illness and your signs are severe, your doctor may prescribe antibiotics. Foodborne illness caused by bacteria needs to be treated with intravenous medicines during hospitalization.
Bacteria and Foodborne Illness: Here are some prevention tips to follow
Fortunately, there is a lot you can do to stop the foodborne disease. Follow 4C of food safety.
Cleaning
Practice good hand hygiene: Remember to wash your hands regularly with soap and water, especially before preparing food, after eating and after using the toilet. You can also be safe from germs using multi-use wipes. Keep food preparation surfaces clean and disinfected: After cooking (mostly raw meat, fish or eggs), use a kitchen gel to wipe any kitchen surfaces. Dirty dishes, cutlery and crockery, can be cleaned with detergent and hot water.
Cook the food well
Ensure that the served food is hot, and it should never be heated more than once. Non-vegetarian food should be thoroughly cooked. Refrigerate, cover the cooked food within an hour. Keep large portions in separate small containers. Follow the packaging guidelines to refrigerate fresh food and eat (or dispose of) the food within the 'use by' date.
Also Read: Do You Feel Cold All The Time? These Can Be The 5 Reasons To This
Avoid cross-contamination
Remember to clean your hands before making food and immediately after handling raw materials. You should prepare raw food in the kitchen by keeping it away from the food, using separate utensils and chopping boards. Never keep raw food overcooked food in the fridge because the food cooked by dripping can be contaminated.
3 Major impurities
Physical
Chemical and
Biological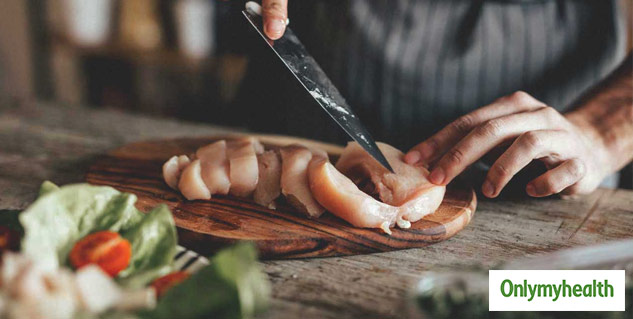 All preventive measures must revolve around attaining prevention of these three contaminants.
Takeaway Tips Dr Amitabh Parti
Doctors have hence advised storing food safely.
Perishable food should not be kept for more than two hours in room temperature during a heatwave.
Prevention of stomach problems: Eating more fruits and herbs can soothe the stomach, these include papaya, pineapple and drinking fluids regularly.
Only bottled water should be consumed when outside.
(With inputs from Dr Amitabh Parti, Senior Consultant, Dept. Of Internal Medicine, Fortis Memorial Research Institute Gurgaon)
Read more articles on Other Diseases