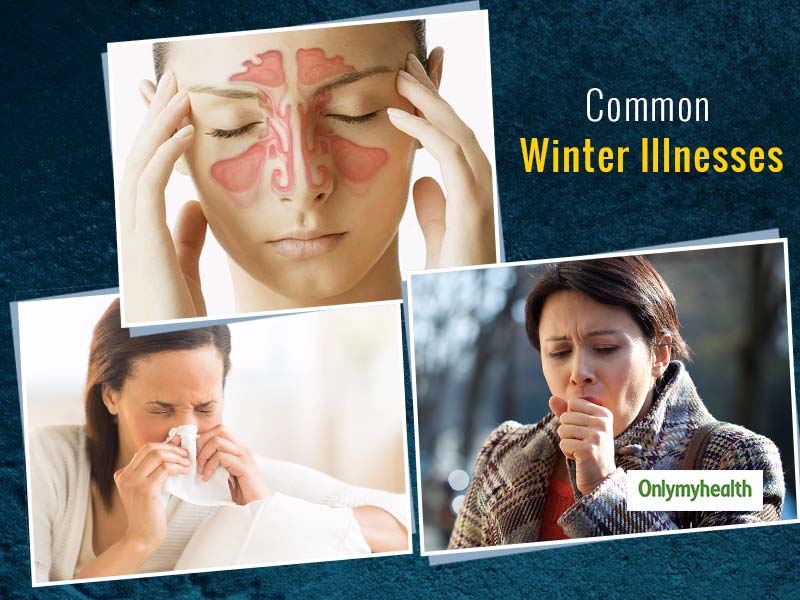 With the arrival of winter season, certain illnesses such as common cold, flu and pneumonia become common. Know more in this article.
Can you feel a cool nip in the air? This means winters are all set to arrive. The onset of winters makes us excited about tasty winter-special delicacies, warm foods, cozy nights and woolen outfits. But aren't you forgetting something? Winter illnesses. The cold season brings a lot of health issues along. With lowering temperature, your body has to undergo numerous changes and this is why it becomes prone to illnesses. People with weaker immunity tend to face winter wrath the most. Onlymyhealth contacted Dr. Meenakshi Jain, Associate Director, Internal Medicine, Max Super Specialty Hospital Patparganj, Delhi to list out common winter illnesses, their symptoms and some tips for prevention.
Common Cold
Common cold is the most common winter illness that nearly all of us experience at least once as winter season reaches its peak. While most of us consider it as merely a sign of changing season, this may develop into severe conditions such as pneumonia and sinusitis. Cold subsides in a couple of days but if it doesn't, you must see a doctor for medical aid.
Symptoms of the common cold are:
Runny nose
Fever
Sneezing
Sore Throat
Flu
Flu is not as serious as common cold but it does cause a lot of discomfort that shouldn't be ignored. However, flu is contagious while common cold is not. This means that a healthy person can also catch flu after coming in contact with an infected person. This is caused by the Influenza virus. People with poor immunity should be watchful for the symptoms of flu that are:
Fever
Headache and body ache
Sore throat
Fatigue
Weakness
Myalgia
Cough
Anti flu and antiviral medicines along with steam and antihistamines can ease the symptoms. The recovery time varies from person to person.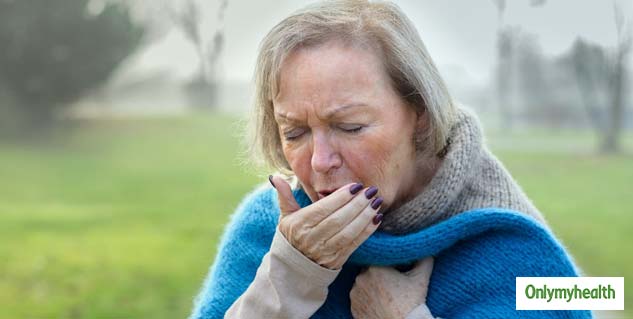 Strep Throat
Firstly, sore throat and strep throat are two different problems. Strep throat is a worsened sore throat that not only causes discomfort but also fever and infection. Strep throat is carried by a bacterial infection and this is highly common in children though anyone can get it. Here are some noticeable symptoms of strep throat:
Throat pain
Problem in eating, drinking or swallowing anything
Swollen lymph nodes
Fever
Headache
Pneumonia
As per Dr. Meenakshi, pneumonia is a severe lung infection that is prevalent in the winter season. One of the common causes of pneumonia is exposure to extremely cold temperatures. There are several types of pneumonia including bacterial and viral pneumonia. This ranges from mild to severe. Thus, it is better to stay preventive of this illness and notice these signs & symptoms of pneumonia:
High-grade fever
Chest pain
Breathlessness
Cough
Weakness
The treatment for different types of pneumonia is different. While antivirals are prescribed in viral pneumonia, antibiotics can help in treating bacterial pneumonia.
Also Read: 3 Effective Ingredients That You Can Find In Your Kitchen To Eliminate Pneumonia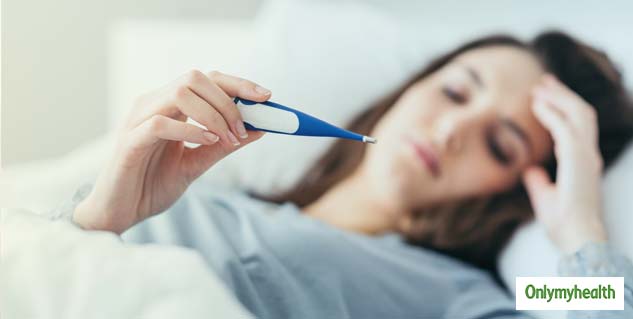 Bronchitis
Children and asthma patients are at high risk of bronchitis in the winter season. This is a respiratory infection that is triggered by the syncytial virus. While the problem in breathing is the most prominent symptom of bronchitis, the other symptoms include nasal passage congestion, mild fever, coughing and wheezing.
These are just a few of the winter illnesses and there are many more issues that you need to be careful from. It is important to safeguard one's health and therefore, taking proper precautions is necessary.
Read More Articles in Other Diseases