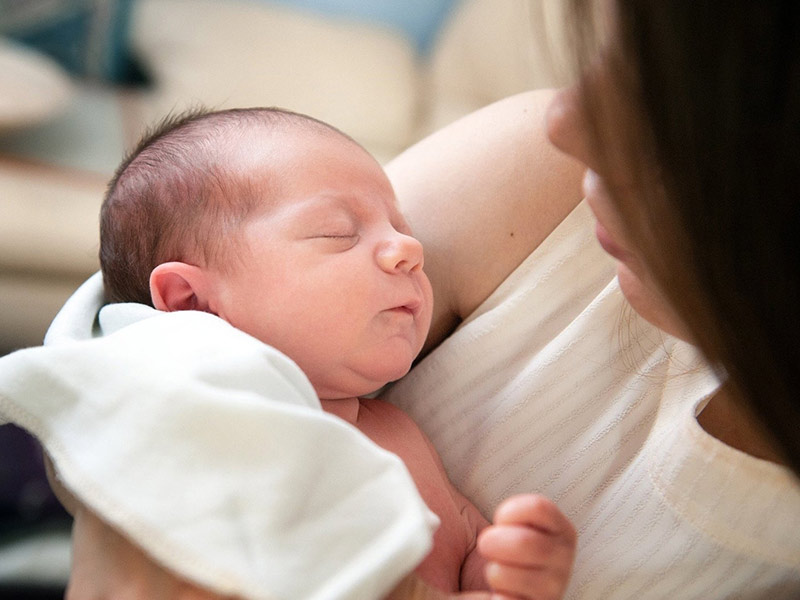 One of the world's oldest forms of holistic healing systems originating from the Indian sub-continent, ayurveda is known for its myriad benefits and is said to have a cure for each and every condition, disease or disorder. Where ayurveda plays such an important role, there are some ayurveda techniques which our ancestors have been following for long due to their health benefits but have been forgotten in recent times. For every parent the health and well being of their child is really important and especially when they are just born. A newborn child is very sensitive and delicate and hence needs a lot of care and attention. Here let us take a look at 5 ayurvedic tips that can help you to provide better care and nourishment to your new born child.
#1. Udhwartana
Where a massage is one of the most relaxing experiences and helps you to stay calm and stress free for a while, think how beneficial it can be for a newborn. Udvartana or upward oil massage is an ancient ayurvedic treatment that uses various natural ingredients such as ashwagandha, sesame seed oil, castor oil, goat's milk, shalparni and turmeric to massage a baby. A baby's massage shouldn't start up until 15 days of birth as by this time the umbilical cord does not dry up and fall off naturally. Aa these natural oils and herbs are an excellent blend that work towards stimulating the child's nervous system.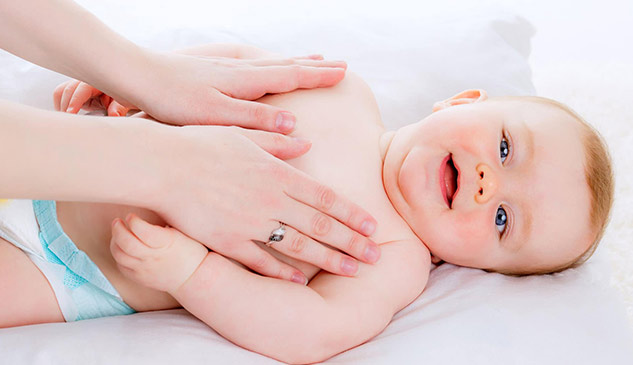 Image Credits- The Kidling
Also Read: Panchkarma: Know About The Types And Benefits Of This Ayurvedic Treatment
All these ingredients are processed and combined together in order to prepare a herbal oil for the baby's massage. This then cools down for a while so that it does not cause any kind of discomfort to the baby's skin. This prepared herbal mixture is then massaged on the baby's body in a direction opposite to the hair follicles. Massaging your baby with this herbal oil mixture in an upward direction can provide many benefits and also support your child's overall growth and development while strengthening the body.
#2. Sun And Moon Exposure
No matter how much you hide from that sun to protect your skin from getting tanned, at the end of the day we all are aware that some amount of sunlight is important for us in order to keep ourselves fit and healthy. As sun is a good source of vitamin D, a sun and moon exposure can actually provide a lot many benefits to a newborn's health. Taking your baby out for a few minutes or making them sit near a window with ample sunlight can actually be beneficial for them as it provides some amount of vitamin D to their body. Similarly exposing your child to a little moonlight is said to be beneficial for the development of their nervous system. Not just for the baby but this little moonlight exposure is good for the new mother as well as it helps in balancing her gynecological cycle.
#3. Soft music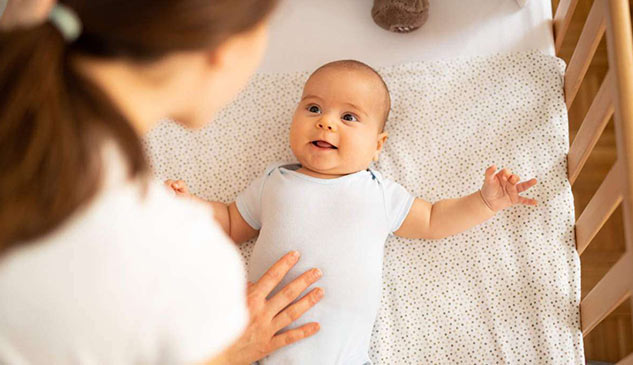 Image Credits- Times of India
Thought to be a western concept by many but making a new born child listen to some soft and gentle music actually originates from the Indian Ayurvedic holistic system. Being gentle and speaking softly around the baby can actually be very helpful for the child's emotional well being. As a child at this stage of life is unable to express feelings such as fear and anxiety but can surely experience them. Some of the playful gestures done around the baby such as shouting or surprising them can result in negative experience and leave scars on their mind. It is important to make sure that one is very gentle and soft around the baby and some kind of soft music is being played when the baby is left unattended.
#4. Keep them indoors
No matter how cute your newborn looks and you want to show it off to the world, doing so is not good for your baby's health. According to ayurvedic scriptures, it is very important to keep your newborn indoors till the fourth month along with a limited access to their room. By doing so you can prevent the risk of infections and infectious diseases to your child and safeguard them from falling ill at such a tender stage of their life.
#5. Fumigating the room
Also Read: 5 Reasons Why You Should Breastfeed Your Newborn for First 6 Months
To provide the best environment to the child, an age-old tradition of fumigation is performed with the help of ayurvedic resins and leaves. This process is said to provide a good and positive environment to the baby as it helps in eliminating all the negativity present inside the room. Some of the herbs and ayurvedic resins used for performing this environment purifying process of fumigation are jatamansi, brahmi, gungulu and heeng. This process helps in neutralizing the air and killing any kind of germs and viruses present in that environment.