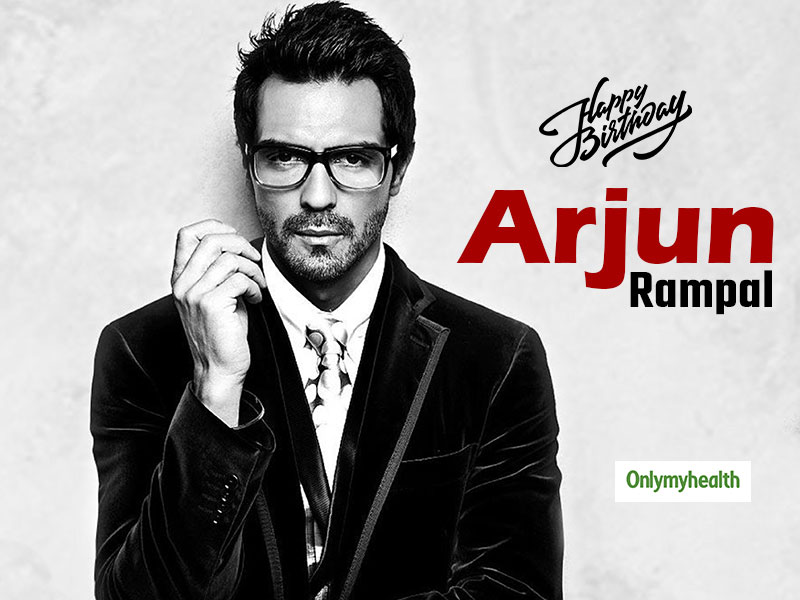 Arjun Rampal birthday special: Want physique like Arjun Rampal? Follow these 10 simple tips strictly.
Arjun Rampal, a successful actor, model and producer is celebrating his 47th birthday today. Rampal will be seen soon in Dostana 2. Apart from being recognised for his chiselled body, the 'Rock On' star is known for his wondrous looks, expression and is ranked one of the fittest leads of the Bollywood. Hours of training and hard work have carved him into an inspiration to so many fashionable chaps in the country. But what fitness regime Rampal follows and the nutrition he revels in? Here are the answers. Arjun Rampal is a fitness freak and never compromises on his exercises, no matter where he is. Rampal believes that some amount of physical exercise is a must for everyone to stay healthy. Here are the ten intrigues you should know about the dapper actor.
Also Read: Do These 5 Exercises Daily To Tighten The Loose Skin
View this post on Instagram
Make it a habit for yourself; take out at least 1 hour in a day to exercise. Rampal emphasizes even if you practice for thirty minutes, do it with devotedness and make it like it is your ultimate. Arjun works out 5 days a week and assures some experimentation in the exercise regime.
Overdoing the exercise schedule will never make you healthy. One hour of exercise per day and disciplined life will assist you to get one.
Rampal consumes 5 meals every day, which is created according to the workout plan. Your nutrition should not be controlled by somebody but your body. Always get a piece of expert advice, so you pick according to your body.
Rampal does not eat after 9 pm! He considers giving his digestive system some respite and holds that a healthy metabolism makes all the distinction. So it is not just feeding right, but also how it aids in improving your metabolism.
Exercise may become wearisome, so Rampal manages to switch to other options. He goes for swimming, cycling, walking or jogging. These gaps in between can keep you energised and stimulated to stay healthy.
View this post on Instagram
Arjun believes in detoxification of the body, hence keep himself hydrated! It helps him keep going throughout the day.
One should comprehend in at least one sport, be it squash, cricket, tennis, or football. As it helps to keep you fit.
Focus on building your stamina first, as it is the key to a muscular body. There is no point having pumped muscles with nil strength.
When Rampal has to don a slim appearance in a project, he cuts down on carbs levels in his diet. The low-carb food may consist of high protein meals like chicken, eggs, non-starchy vegetables and fish.
Always have a healthy breakfast, which must include fruits. Ensure a simple supper which has a bowlful of salad and soup. Arjun favours Ghar-ka-khana, a simple sabzi, dal will also help you stay fit.
So if you want to get a physique like Arjun Rampal, you must follow the above practices.
Read more articles on Exercise Fitness