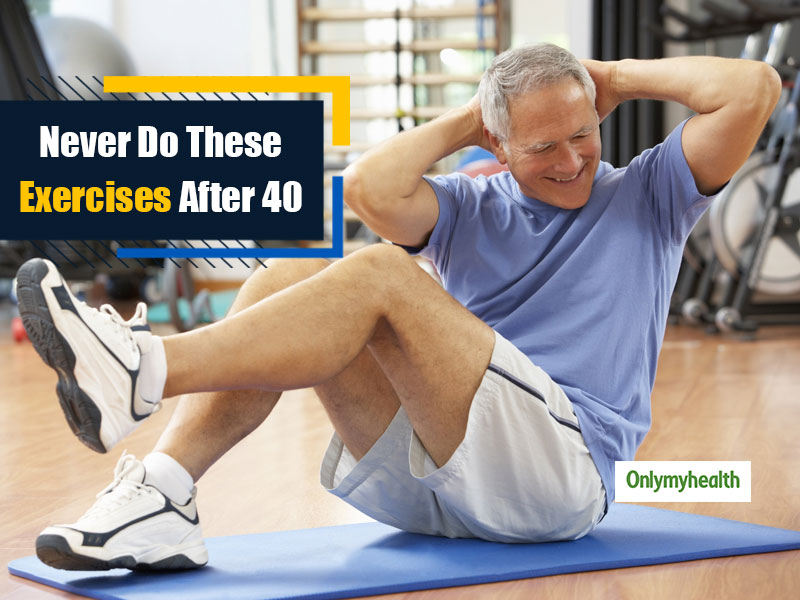 If you are 40 and above and love exercising, this article is a must-read. Go through the list of exercises that you shouldn't be doing.
While you might be doing squats, crunches, intense cardio for years now, it is time to remove them from your exercise regime. Some of you might be doing it without any difficulty but in the long run, it is catastrophic for your health. Since our human body changes with time, we must alter our lifestyle and routine accordingly. Exercises that kept you going till now might turn fatal in the future. Thus, it is safe to restrict the below-listed exercises with immediate effect.
With age, your body becomes susceptible to injuries. A wrong move can cost a lot to your body. Thus it is wise to not commit these mistakes rather than paying frequent doctor visits.
Crunches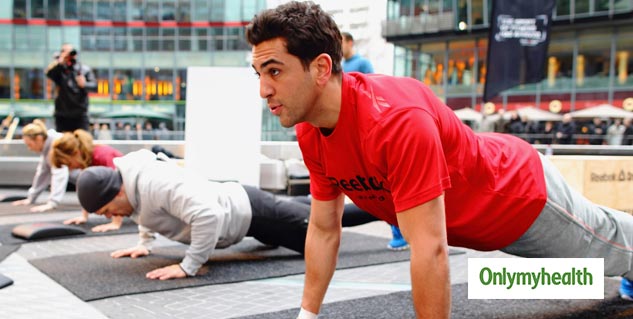 Crunches and other ab-targeted exercises tone the body and keep you in shape along with reducing unnecessary fat but it is not safe to continue doing them.
As you enter the middle age, ab exercises may trigger spinal issues as your body would now age faster. A lot of people suffered from spinal fractures after doing crunches. Not just that, it may also cause strain to your neck.
You can instead do planks.
Intense Cardio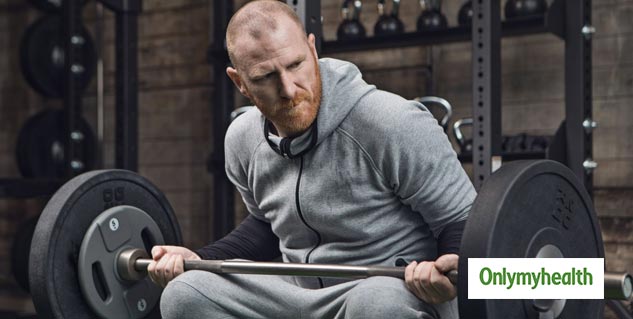 No doubt cardio is good for health but doing intense cardio is bad for you. After 40, your muscles tend to weaken and intense exercising might put a strain on them. For example, cardio includes high knees and jumping jacks which both can cause ligament tear after 40.
Thus it is suggested that you do either low-intensity workout or high-intensity workout for a short time. It will help you achieve your fitness goals without putting your life at risk.
Also Read: Want To Work On Each Muscle Of Your Body? Go For This Plank Workout
Leg extensions
As you age, leg extensions can cause severe problems to your knees. As you lift heavy weights, your ankles and knees might get hurt. A lot of middle-aged men who do leg extensions complain about knee and ankle pain. Try dumbbell lunges for equal benefits with no risk. Lunges also improve athleticism.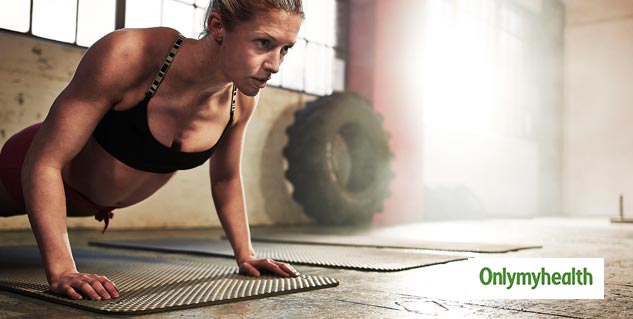 Squats
You might be taken aback while reading this but it is true. Squat is one of the most common exercises amongst gym-goers. This is both easy and effective but this might not give you the benefits anymore. After 40 years, doing squats may give strain to your muscles leading to wear and tear.
Also Read: Benefits Of Cardio Exercise During Pregnancy
In addition to this, squats may increase muscles in your hips which would make them look bigger and wider. It won't be easier to get rid of it as your metabolism slows down with age. Better to prevent before than regret later.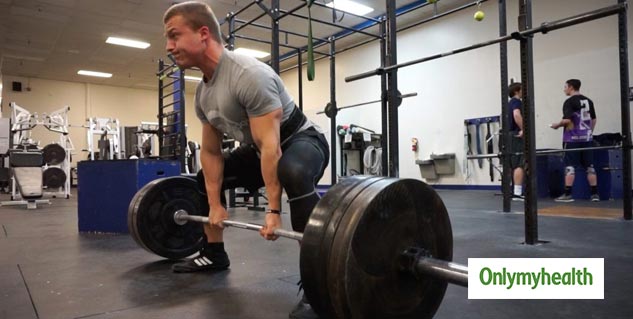 Deadlifts
Deadlifts are some serious exercises that need to be done under the supervision of a fitness trainer. You must be enjoying doing them but it is time to say goodbye to deadlifts.
Not only this may damage your back and cause foot injury but can lead to a serious spinal injury, in the worst case.
Read more on Exercise and Fitness