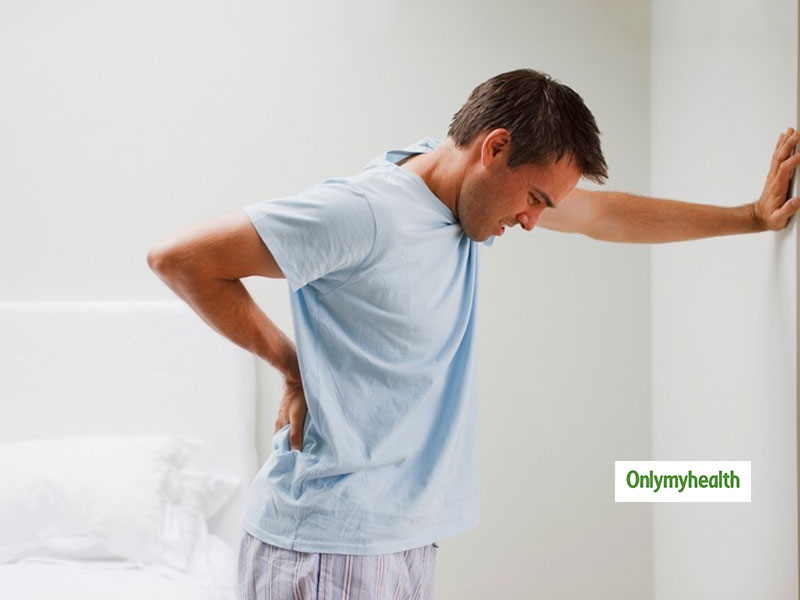 Back pain is a common problem that almost each one of us suffers whether chronic or acute. This brings your life at a halt as you find it difficult to do any kind of work that requires physical labor. You need to give rest to your body until you're completely well. Back pain is caused due to discomfort in the spinal area and even a small mistake can land you in big trouble which may cause long-term spine injury. It is better to consult a doctor at first to check if there's anything serious that needs medical attention.
Apart from medicinal treatment, there is another way to get rid of back pain at home without any side-effect through reflexology. No matter your pain is chronic or intermittent, reflexology techniques can provide relief from that. Here are four reflexology exercises that you can try to alleviate your backache.
Foot Reflex Points



Applying pressure to the reflexes on the soles of your feet can help treat back pain. Sit and relax, use your hands to work the spine reflex points that are located along the inside edges of your foot i.e. from the tip of your big toe all the way to your ankle. When you work your sciatic nerve, there is an improvement in blood supply at the back, which takes care of back and shoulder pain.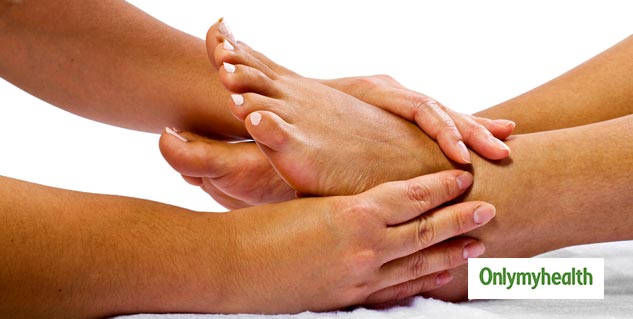 Hand Reflex Points



If using foot reflexology seems difficult to you, you can use hand reflexology to relive back pain. You need apply pressure with your thumb along the outside edge of your palm to contact the reflex points for your spine. Work on your right hand first, working on the reflexes that correspond with your shoulders. You need to apply pressure to the area just at the base of your little finger. And then switch to other hand.
Also Read: 4 Unusual Benefits of a Foot Massage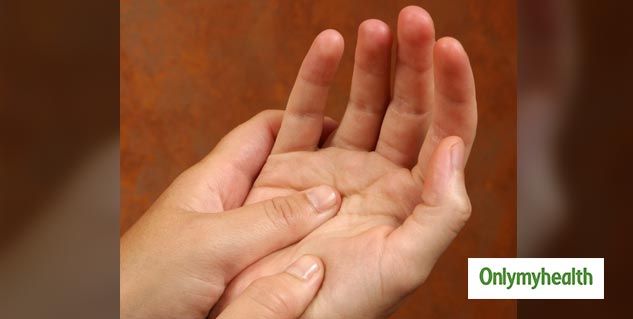 Sleeping Tennis Ball Exercise



Lie flat on the ground and place a tennis ball sock (containing two balls) under your neck just like a pillow. Bend your legs and plant your feet on the ground. Raise your hips slowly while you maintain a balance on the tennis ball sock and your feet. Walk yourself on the tennis balls slowly. This will put pressure on the bladder points, which will relieve stress and pain. If at any point of time you feel sore, stop the exercise.
Also Read: Easy Exercises To Relieve Pain Using A Tennis Ball
Standing Tennis Ball Exercise
For this exercise, stand against the wall with feet stretched wide apart. Bend your knees like when you would squat. Lean forward and place the tennis ball sock (containing two balls) behind the shoulders and in the middle. Straighten your knees by rolling the sock on your back slowly. The sock will roll on the spinal cord and relieve the aches.
When our spinal cord is positioned in an improper manner, it causes discomfort in the back. The reasons for back pain are injuries, muscle tension, improper standing or sitting position, unhealthy sleeping habits and abnormalities.

As all the muscles and bones are linked with each other in some way or another, treating a back pain is much easier accessing the pressure points that link them. This is where reflexology comes in and rids you from backaches.
Read more on Exercise and Fitness