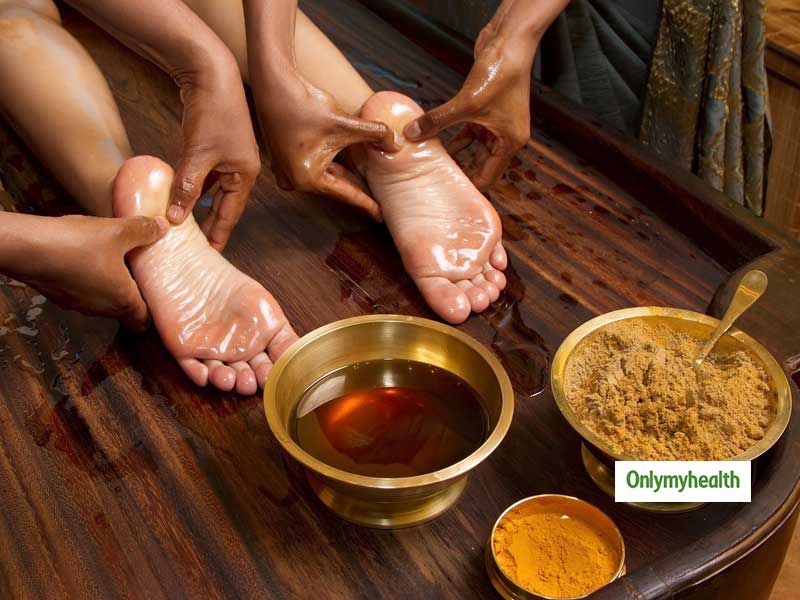 Do you want to stay healthier for long? Ignoring your body will not take you any longer in the health race. It is essential to resort to several alternative therapies for complete wellbeing. Your feet are subjected to a lot of stress on a daily basis. Also, this is the most-neglected body part, As much as you feel the need to get a head massage, it is equally essential to get your feet pampered on a regular basis. Foot massage is a gateway to complete health, helping you get relief from the daily wear and tear of the body.
Nurtures better sleep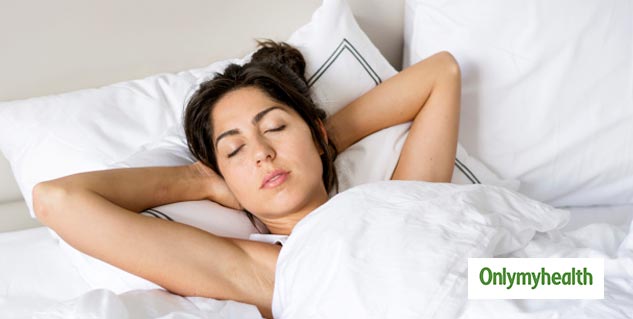 If you are facing issues like lack of sleep or discomfort while sleeping then a foot massage just before going to bed will help you sleep better. Below are a few steps to follow for a soothing massage:
Keeping your feet up on the bed, press the thumb area gently in circular motion.
Do this for at least minute on both the legs
Next, rub the base of your feet for 10 minutes with warm coconut oil, olive oil or mustard oil
Foot massage also helps your body to unwind, relax your nerves and improve blood circulation
Also read: 5 Happy Hormones and 20 Ways to Boost Them Naturally
Best for aches and pains
Do you know regular foot massages can help you treat different types of pains and aches like neck pain, headaches, migraines and lower upper backaches?
How to massage your foot for different pains and aches
If you are experiencing neck pain, rub the toes for 5 minute. Doing this for a few minutes will lead to a reduced pain in the neck.
Rub your foot gentle to get relief from any kind of swelling. Also, pressing the feet at the right points can help you get rid of migraine and other types of headaches. For pain in spine, delicately massage along the spinal reflex with your thumb, beginning from the side of the toe to the lower leg utilising small circular movements. Additionally, rub the bottoms and highest points of your feet.
To reduce thigh pain or lower back pain, apply weight with your thumb between the external lower leg bone and the Achilles ligament for a couple of minutes.
Enhances blood circulation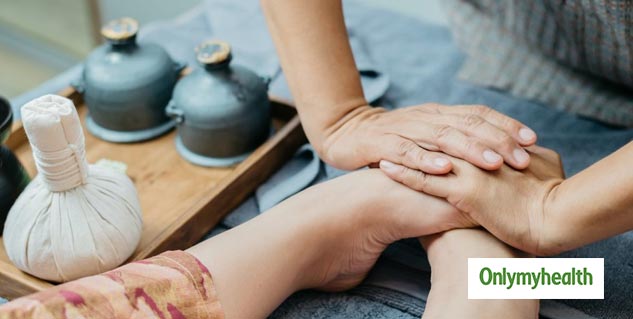 Facts state that in this busy world and desk-bounded lifestyle, many individuals do not utilise their feet muscles proper manner. Do you know if you choose uncomfortable footwear, it can affect blood circulation in your feet? So, always choose proper and comfortable footwear and daily massage your feet for 10 minutes.
How to improve blood circulation
Make use of any massage oil, rub it on your foot for a few minutes
At that point, stroke the foot softly but immovably from toes to ankle
Give a delicate massage by rubbing your lower leg too
Do same with your other foot
Foot massage will help oxygen circulate better in the while body. It also works best on varicose veins.
Also read: Essential Oils to Curtail Sugar, Salt and Carbs Cravings
Relives premenstrual syndrome and menopause symptoms
Premenstrual syndrome (PMS) are a group of symptoms that occur in women, especially between ovulation and a period. Symptoms like irritability, insomnia, bloating, feeling sad all the time, fatigue, headaches and mood swings. Regular foot massage can also effectively handle symptoms of menopause like hot flashes and depression. In order to treat PMS and menopause symptoms, massage the Grandfather-Grandson point. Give your feet a hot massage oil by pressing the acupressure point with mild pressure.
Read more articles on Mind and Body.