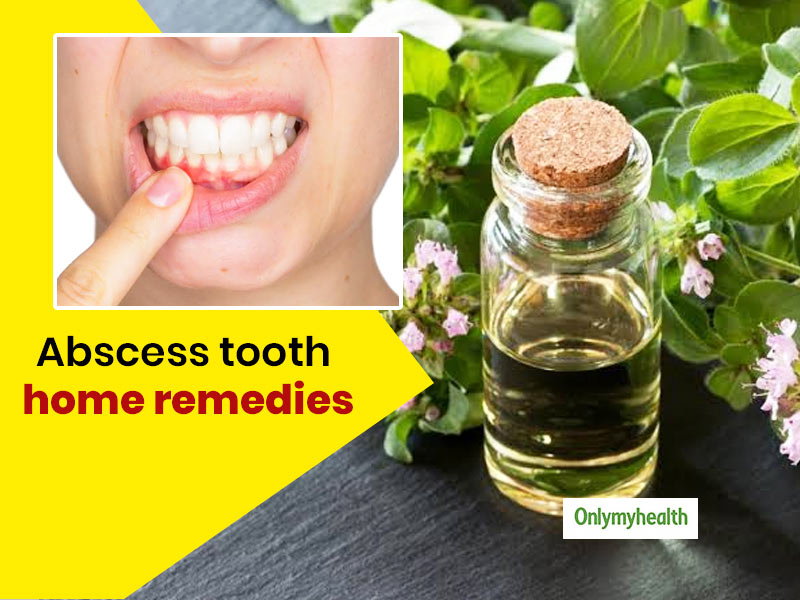 What is a tooth abscess? A tooth abscess is a bump of pus in various areas of your tooth caused by a bacterial infection. There are majorly two types of tooth abscess, namely periapical abscess and periodontal abscess. The former occurs at the tip of the root, while the latter type of abscess develops in the gums at the side of a tooth root. A periapical tooth abscess is the cause of an untreated dental cavity, or a dental injury. Tooth abscess develops due to infections inside the tooth. The bacteria enters and tries to reach the secret of the tooth making the tooth infected and filled with pus. The pus in the tooth makes it inflammed and very painful. If left untreated, the infection can spread to the gums and other surrounding areas. A tooth abscess should be treated by a dentist, but there are a few natural remedies that can help with the irritating symptoms. Dentists provide relief will by draining the pus and getting rid of the infection and other signs like pain and swelling. Read this article further to know about the natural remedies for abscess tooth.
Home remedies for abscess tooth
The bacteria can infect through your dental cavity or through a crack in the tooth and then affecting your tooth upto the root. Abscess tooth infection can cause severe swelling and inflammation at the tip of the root. In a case of tooth abscess, the signs might include throbbing tooth pain, swelling, fever, sensitivity and difficulty in swallowing. You can try some natural tricks at home, after talking to your dentist. So, here are 8 amazing home remedies for abscess tooth:
1. Saltwater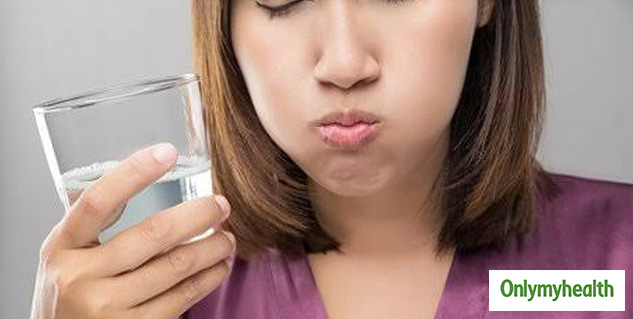 Saltwater is one of the most common natural remedies used for dental care problems. Rinsing your mouth with salt water can be done easily at home. It will not only heal the infection, but also make your gums and teeth healthy. Mix half teaspoon of normal table salt along with half cup of warm water. Rinse your mouth with this water and move it around in your mouth as well. Then, spit it out and repeat this twice a day. Lukewarm saltwater is useful for many dental problems and can provide quick pain relief, which is a sign of abscess tooth. This home remedy is extremely beneficial as salt has antifungal and antibacterial properties that help in treating oral infections.
2. Oregano essential oil
Oregano oil is an essential oil that can be used to get rid of an abscess tooth. This oil contains antibacterial properties and antioxidants that can help in reducing pain and inflammation in your gums caused by an abscessed tooth. Just make sure to dilute oregano essential oil with a carrier oil like coconut oil to prevent any other allergy or infection. Apply this mixture of oils on the affected area using a cotton ball. Place it and hold for a few minutes. Then, rinse it off and do this three times a day.
Also read: What Is Teeth Whitening? Types, Process And Side-Effects Of This Treatment
3. Cloves or clove essential oil
Another very effective home remedy to treat an abscess tooth is cloves. This Indonesian spice has anti-inflammatory, antimicrobial antiseptic and analgesic properties present in it, that help in fighting several infections, especially dental issues including abscessed tooth. It is an aid in reducing the symptoms of tooth abscess such as pain and inflammation. Just crush the cloves and you can even add some honey to apply a on your infected gums. Cloves are packed with antioxidants and play the role of a disinfectant that helps in quick healing of this abscess.
4. Garlic
Garlic also has antimicrobial and anti-inflammatory properties present in it that are beneficial in combating such infections like tooth abscess. It can reduce pain, inflammation and promote quick healing. Along with applying it, you can include garlic in your diet as well. Just make a paste from the garlic and apply it on the affected and surrounding areas. You can mix the garlic paste with other beneficial ingredients such as honey and cloves.
5. Baking soda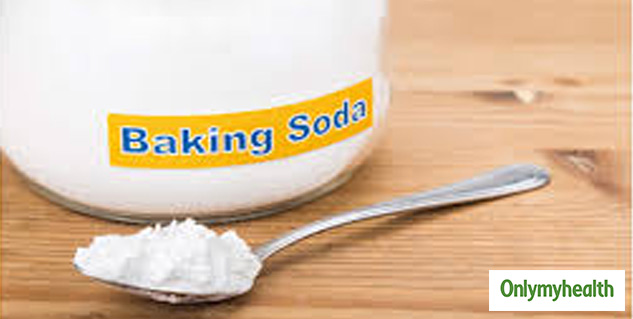 Baking soda solution is also helpful in getting rid of abscessed tooth. You can treat inflammed gums and those pus filled bumps by using baking soda. It will neutralise the acids in your gums that might irritate the gum tissue. Baking soda is mostly used for dental hygiene, including teeth cleaning and treating a number of mouth infections. In fact, there are baking soda added toothpastes available in the market. Another way to use it is by making a solution and apply in atleast two times a day. Swish the solution in your mouth for a few minutes and repeat this until you get better results.
6. Oil pulling
Oil pulling is also one of the best treatments to treat tooth abscess. For this dental care purpose, the usage of coconut oil is advised by the experts. Oil pulling is a basically a method that tells you to swirl oil around the mouth for around 15-20 minutes. It helps you in cleaning the infected area, hence treating tooth abscess. To follow this, put 2 teaspoons of oil in your mouth, swirl it around for 30 minutes, and then spit it out. It is important to drink a glass of water before doing this. Oil pulling is a useful way to reduce various symptoms of tooth abscess and you can do this thrice a day.
Also read: 7 Dental problems you can fix by yourself
7. Fenugreek tea
Another home remedy to treat abscess tooth is having fenugreek tea. Fenugreek contains antibacterial properties that can help in reducing imflammation. This hot tea can even provide relief from tooth abscess symptoms such as pain. You can easily find fenugreek seeds online and in the market. The process to make fenugreek tea is by boiling one cup of water and then adding fenugreek seeds in it. After straining it with a strainer, you can add a few drops of honey and lemon juice. Mix and sip it slowly, and this will help in getting rid of the infection. You can also make a paste with ground fenugreek and apply with a cotton swab on the affected area. Do this atleast twice or thrice a day.
8. Cold compress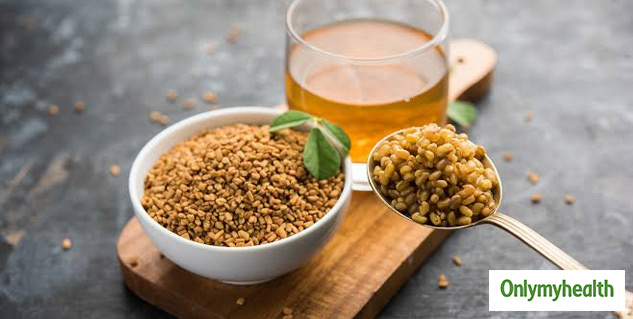 Cold compression is also a useful natural method for abscessed tooth relief. You just have to dip a soft cloth in cold water and wring it to remove the extra water. Place it on the affected area to reduce symptoms like imflammation and pain. Compress it gently for more effective healing. Repeat this atleast thrice a day and wait for desired results. Basically, the washcloth will provide a cold compression on the affected area and will reduce pain and swelling. You can also try putting ice cubes in a dry towel.
Also read: These Signs And Symptoms May Indicate Towards A Root Canal Treatment! Watch Out!
So, these were some home remedies that can help in getting rid of abscessed tooth. If you experience any of the above mentioned symptoms of tooth abscess, then talk to your doctor/dentist about medical treatment or to use any natural methods. And, if you have a fever, difficulty in breathing or swallowing, and swelling in your face, go to the emergency room immediately. These signs may tell you that the infection is spreading in your jaw and surrounding tissues, and requires immediate care.
Read more articles on Home remedies