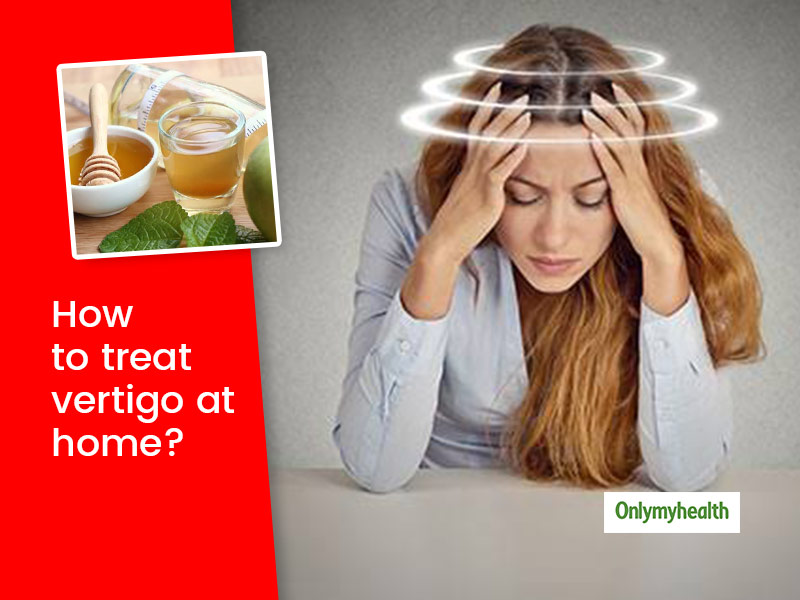 What is vertigo? Vertigo is a health condition of dizziness that can occur anywhere and anytime without any other movement. The main cause behind vertigo is that your senses signals the brain that your body is imbalanced, even though it is not. You might feel like falling down or everything revolving around you. Vertigo usually occurs due to some underlying medical condition. The dizziness can disturb your day to day life and make it difficult for you to even stand. Your doctor might give medicines for vertigo or can even suggest some helpful home remdies. Whenever you feel dizzy, the first thing to keep in mind is sitting down to avoid any injuries.
Sometimes, vertigo may only occur once, or might happen 2-3 times in a day in other situations. the reoccurrence depends on the underlying cause and the patient's lifestyle, like sleeping hours, diet, stress levels, etc. One of the most common types of vertigo is known as benign positional paroxysmal vertigo (BPPV). BPPV is caused by build ups that get recollected in your inner ear, which navigates controls your sense of balance. Vestibular neuritis, stroke, neck or head injuries and Meniere's disease are some of the medical conditions that can be a factor behind vertigo. If you have any vertigo episodes at home, then there are several natural treatments that can be of use. Read this article further to know about some useful home remedies and prevention tips for vertigo.
Home remedies to treat vertigo
Many vertigo patients believe that home treatments and natural remedies are beneficial to treat dizziness. Vertigo does not have a known cure and goes away on its own within a few minutes. It is not a serious illness and you can visit the doctor as soon as you experience any vertigo symptoms. To help you out, here are 6 home remedies for vertigo treatment:
1. Ginger tea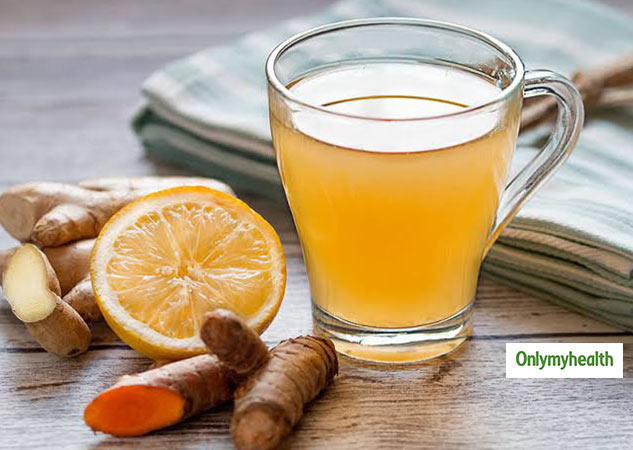 Ginger not only helps with respiratory difficulties but can also be a home remedy for vertigo treatment. According to a research, ginger root can even give better results than many exercising techniques to treat vertigo. Cut some small pieces of ginger and put it in a pan of boiling water. Wait for a few minutes and strain the finely grated ginger using a strainer. Add a little bit of lemon juice as it will enhance the flavour even more. You can sip your hot and delicious ginger tea to get rid of vertigo episodes and even to prevent them. Consuming this drink twice a day can treat dizziness, nausea and other signs of vertigo.
2. Drink water
You have to make sure to drink enough water the whole day. This remedy can act as a prevention tip as well as a useful treatment for vertigo attacks. Sometimes, vertigo is caused by dehydration too. It is recommended to take a less salt diet as it makes you feel dehydrated. You should drink plenty of water and keep a track of your per day water intake. Take as much fluids (non caffeine and non alcoholic) as you can, especially during hot and sweaty climate. You can easily rely on this natural remedy to treat your vertigo episode. This will even reduce the frequency of this condition.
Also read: Do You Often Feel Dizzy? This Could Be A Major Symptom Of Vertigo, Know Types, Myths
3. Honey and apple cider vinegar
Honey and apple cider vinegar are use for many purposes including skin or hair care, and for lung health too. Consuming honey and apple cider vinegar is a beneficial drink to reduce the symptoms of vertigo as it can increase the blood flow of the brain. You have to put more hone than the amount of apple cider vinegar. Just mix two tablespoons of honey along with 2 tablespoons of apple cider vinegar into a glass of cold water. Have this drink atleast twice a day for treating vertigo. You can add one tablespoon each of honey and even lemon juice to glass of warm water. You can take these drinks whenever you feel dizzy.
4. Epley maneuver
The Epley maneuver which is also called canalith repositioning, is an at home exercise to treat vertigo episodes. You have to make head and body movements go get relief from vertigo episodes. This will help in moving crystals out of the semicircular canals of your inner ear. This therapy should be conducted by the help of an expert and can be done at home. This technique can be performed on either side of your body. With the help of this exercise, you will be able to get rid of vertigo symptoms.
5. Almonds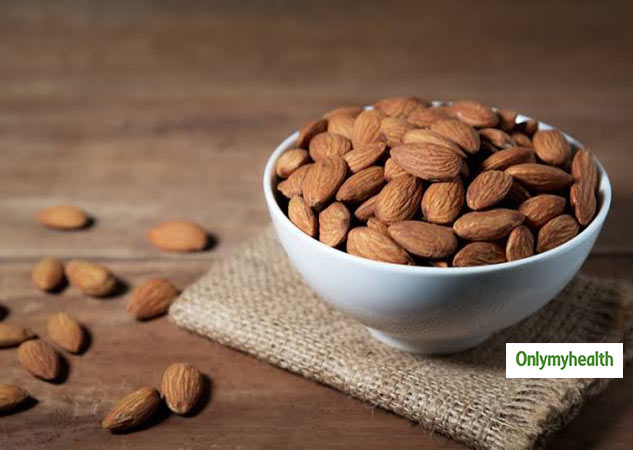 Raw almonds are one of the best ways to treat a vertigo episode immediately and they are also easily available at home. Almonds are good sources of vitamins A, B, and E. Having 10-12 pieces of almonds everyday can help in reducing vertigo symptoms. The vitamin content present in almonds can help in fighting vertigo. Remember not to soak to almonds before having them.
6. Essential oils
Using essential oils for dizziness is one of the most effective home remedies. These oils are natural and inexpensive as well. You can count on essential oils for treating vertigo symptoms such as nausea, headaches, and dizziness. Your sense of balance cab restore by using essential oils like peppermint essential oil, lavender essential oil, ginger, lemon, chamomile, tea tree oil, etc. You have to inhale one of these oils with the help of an infuser. However, mix it with a carrier oil like almond or coconut oil to apply this anywhere externally. You may have to try various oils to come to a conclusion about the best one.
Also read: Taking Vitamin D Daily May Keep Paroxysmal Positional Vertigo Away: Study
How to prevent vertigo?
Along with these simple home remedies, you can take prevention steps for vertigo. There are some precautionary measures in which you have to alter your way of lifestyle for improvement in this condition. Therefore, here are 3 major tips to prevent vertigo episodes:
1. Reduce stress
Stress plays a major role in triggering vertigo episodes. You should try keeping yourself out of stressful situations and not panic at all as it can lead to disturbance in your mind. Moreover, some conditions that cause vertigo can get more advanced with stress. You can try meditation and yoga to get relief and manage your stress levels. In fact, talking to your doctor about some stress reduction tips might also help.
2. Take proper sleep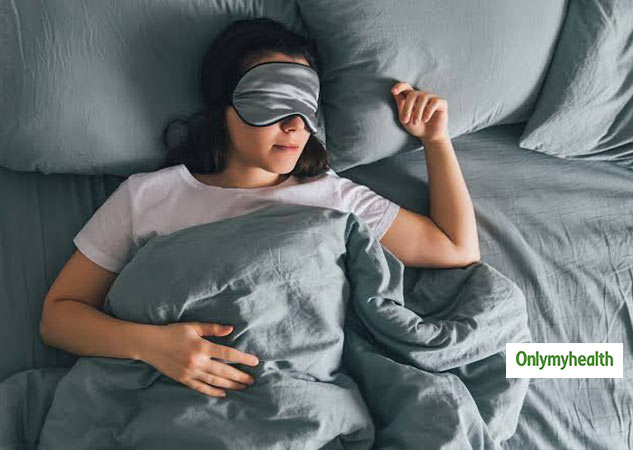 Sleeplessness can also worsen the signs of vertigo. Getting atleast 7-8 hours of sleep at night is very important for a healthy lifestyle and proper functioning throughout the day. And, if you are already suffering from this condition, then you should try taking rest during the day too, as a precautionary measure. Sleep deprivation will not only result in triggering vertigo but can also be an onset of other causes like stress.
3. Healthy diet
A healthy balanced diet is also important to reduce dizziness, nausea and other vertigo symptoms. Your diet should include vitamin D rich foods and the salt intake should be minimal. Try consuming foods that are rich in vitamin A, B and E. If there is a nutrient deficiency, then it puts you at a higher risk of vertigo episodes.
Some other vertigo prevention tips include:
Exercising
Be aware
Getting vitamin D from different sources
Avoid alcohol and smoking
Avoid operating heavy machinery
Take less salty food
So, these were some effective natural remedies to treat vertigo and prevention tips for these episodes. If this happens for the first time, then you can try any one of these home treatments. However, one should consult the doctor if there are recurring episodes of the same, to treat the underlying cause. In fact, you can take suggestions from an expert on which home remedy to use for dizziness.
Read more articles on Home remedies