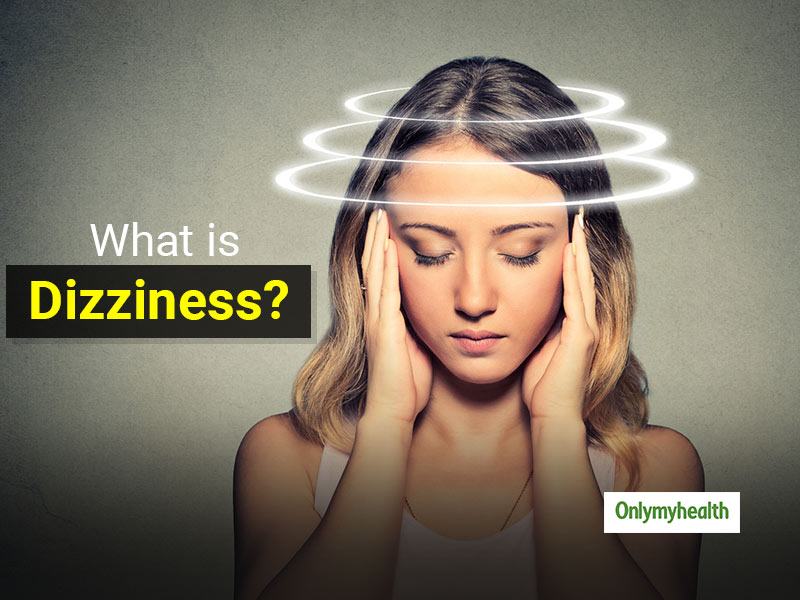 What is dizziness? It's complicated to define dizziness, but roughly for the sake of understanding, it can be defined as painless headache. During Dizziness, the patient can determine their symptoms like lightheadedness, loss of balance, disequilibrium, the spinning of things around when they are not moving, or sometimes the patient cannot define. Giddiness is sometimes accompanied by nausea and vomiting. While giddiness can severely affect a person, it's not an independent medical condition but often a symptom of some other underline disease. This underline condition could be as simple as overexertion or as severe as a stroke. Most often its caused by neurological or inner ear issues.
What are the causes of dizziness?
Stress and anxiety: Anxiety stimulates the brain to release certain hormones that increase heart rate, rapid breathing and contract blood vessels. All these reactions result in lightlessness or dizziness. Similarly, stressful situations can lead to anxiety attacks, which can result in dizziness.
Low Blood Pressure: Dizziness can occur due to a rapid or grave drop in blood pressure. A sudden drop in blood pressure can appear due to low water intake, blood loss, pregnancy, or allergic reaction.
Vertigo: The person experiencing the dizziness may feel as if the environment around them is rotating. Internal ear problems often cause vertigo. These problems include harmless head attack.
Iron deficiency: People suffering from anaemia can experience a feeling of dizziness.
What are the symptoms of dizziness?
Dizziness is associated with specific signs. However, most of these signs vary on the underlying condition. Therefore, not all people with dizziness may experience all those signs.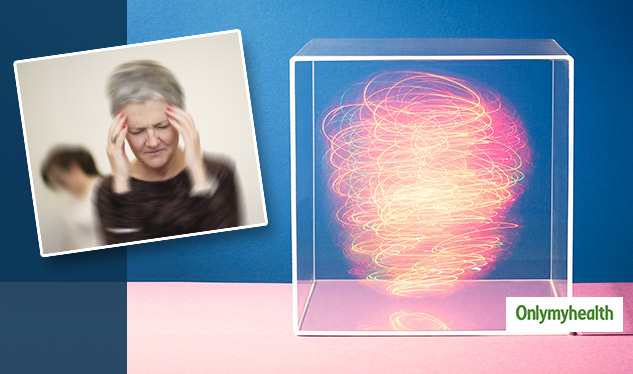 Irregular heartbeat
Loss of balance
Double vision
Confusion
Headache
Weakness
Nausea
How one can diagnose dizziness?
The essential part of diagnosis is history taking as the different patient can experience various dizziness symptoms; that's why it's vital to get details of patient symptoms during the episode. The second most important part of diagnosis as examining a patient to rule out any stroke, ear disease, and heart disease. Doctors can perform an individual bedside test to check your balance, neurological status, hearing loss and eye movements, blood pressure in a different position to check for a postural drop in blood pressure. Depending on the cause, they might perform electrocardiography, echocardiography, brain imaging, CT/MRI, doppler of the brain, audiometry for hearing assessment & might check electrolytes.
Also Read: Arrhythmia Is Not The Only Reason For Deaths, But Sudden Fainting Is: Explains Dr Vanita Arora
What are the types of Dizziness?
Dizziness can be classified into four types:-
Pre-Syncope – Pre-syncope or sensation of near faint. Common causes are Orthostatic hypotension (Fall of Blood Pressure after prolonged standing or sudden change in posture), heart disease, including heart rhythm abnormalities or heart attack, stroke.
Lightheadedness – Feeling woozy or going to faint. Common causes are anxiety, hyperventilation, drugs like anti-psychotic, opioids, and mood elevated drugs, sleeping pills and electrolyte imbalance.
Disequilibrium – Disequilibrium is a sensation of imbalance. Common causes are alcohol intoxication, stroke especially in the posterior part of the brain, inner ear disease, Parkinson's disease and peripheral neuropathy.
Vertigo – Vertigo is a sensation of spinning dizziness. The most frequent cause is Benign Paroxysmal Positional Vertigo (BPPV) short spell of turning dizziness, Meniere Disease (Vestibular migraine)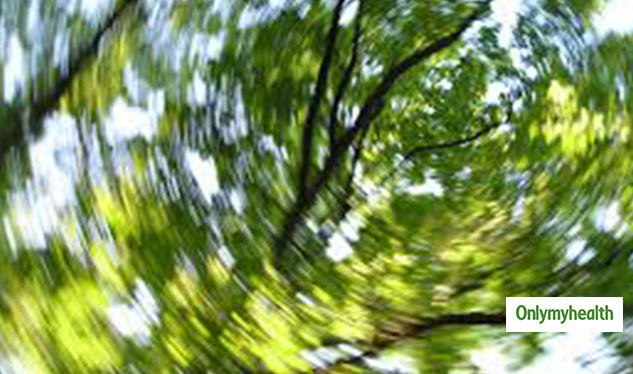 What are the risk factors for dizziness?
Some factors are associated with risk of dizziness. Some of them include:
People over 50 years old
History of head injury
Female
Family history of vertigo patients
Medication regiment containing antidepressants or antipsychotics
Dizziness: When Should One Seek Medical Advice?
If the patient has any of these factors present or combination of these factors, then he/she should seek the expert opinion or further workup required:-
Syncope Dizziness associated with other neurological symptoms like weakness/loss of power in particular part of a body or blurring of vision
Patient running a fever or suffering from any other medical problem
Previous history of heart disease, kidney disease or liver disease
Patient on multiple medications
Family history of sudden death
Age more than 50 years
Diabetic patient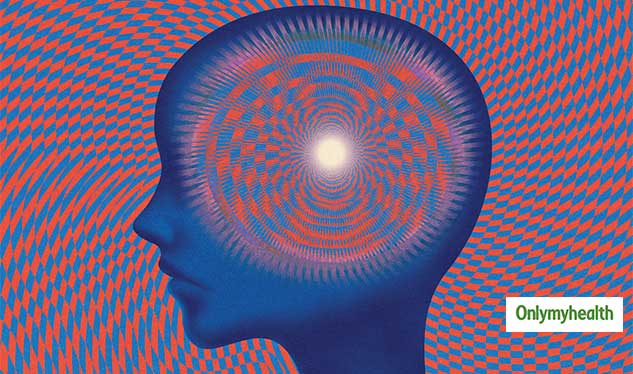 Treatment: How can dizziness be treated?
Treatment depends on the cause. If it is a simple faint/light-headedness, then reassuring, rehydration, and lifestyle modification would be enough after proper assessment. If the reason is ear disease (vertigo), certain medications like antihistamines might be required for a short duration. Further evaluation for hearing defects will be necessary with ENT specialists. In cases with short span of dizziness (spinning) aggravated with head movements, certain manoeuvres might be done by a specialist to maintain the balance system in the inner ear. In heart disease cases (heart rhythm abnormalities), the patient might require pacemaker or ICD (implantable defibrillator) or radiofrequency ablation. In suspected strokes or brain tumour cases, brain imaging followed by supportive (medical/surgical) therapy is required. If the reason is an electrolyte imbalance, especially ow sodium, then correction with the medication, cause and stopping medication which triggers low sodium (like diuretics) might be required.
Do medications cause fatal dizziness?
Yes, particular heart and blood pressure medications like beta-blockers, calcium channel blockers, & Cordarone can precipitate dangerous heart rhythm abnormalities and be reviewed by a specialist. Particular medication like diuretics can lead to a deficient sodium level, which can cause dizziness, fits, and disorientation. Psychiatric drugs can lead to serious interaction with another group of medications like anti-allergic medication, certain antibiotics like azithromycin, chloroquine and heart medications and precipitate severe heart rhythm abnormalities.
Also Read: Drinking Pomegranate Juice Daily Can Treat Hypertension & Regulate BP
How to manage the side effects of dizziness?
The results of the management of dizziness depend on a cause. One of the most constant causes of dizziness is stress. So stress management and lifestyle modifications are crucial. If Dizziness is because of migraine or alcohol intoxications, limiting alcohol and caffeine intake would be helpful. Adjustment with surrounding is necessary like better lightening, smooth carpet, properly fitting clothes to avoid trips and falls during dizziness. Bone & muscle strengthening exercise also helps patients, especially with posture-related hypotension, patients with Parkinson's disease and other neurological orders. Avoiding dehydration and eating meals at regular intervals helps avoid low BP and low blood sugar.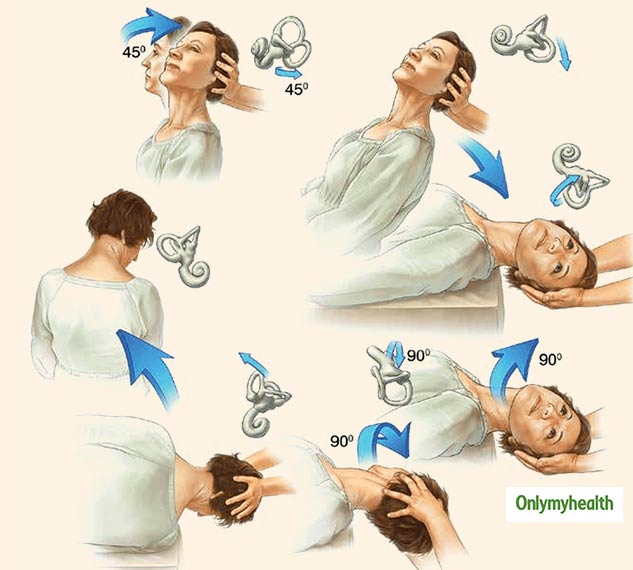 Fainting and sudden dizziness: Know how these two are connected?
Yes, in some instances, the patient might have fainting and dizziness, like decreased brain blood pressure (common faint/vasovagal), heart rhythm disorder, heart attack, and low blood sugar. How long does it take to recover? Dizziness medications are harmless, and symptoms usually last about a week to 6 weeks. Next, you need to follow your doctor's instructions and maintain a healthy lifestyle to prevent complications and recurrence. What are the intricacies involved in dizziness? Some of the difficulties involving dizziness increase the likelihood of a fall or injury. The risk of accidents may also increase while driving or operating heavy machinery. It can adversely affect the quality of life for a long time if the condition contributing to dizziness is not diagnosed and treated.
Also Read: Syncope Can Be A Major Reason Behind Fainting And Sudden Dizziness. Know-How It Can Be Tackled
How are dizziness and diabetes connected?
Diabetes can lead to dizziness through a variety of mechanisms primarily because of Diabetes disease itself as:-
Low Blood Sugar
Very High blood sugar
Diabetic Neuropathy
Or Indirectly by aggravating another disease like sepsis (severe infection), uncontrolled blood pressure, coronary artery disease (heart attack), heart failure, paralysis or stroke
Kidney disease or Renal failure (Uremia): An essential part of all these diseases is tight control of blood sugar, optimizing blood sugar medications, proper dozing and good medical compliance. Along with that, maintaining blood pressure, cholesterol levels, and healthy lifestyle prevents long term complications of diabetes.
(With inputs from Dr Shailendra Bhadoriya – Consultant Cardiology and Head of Emergency & Cardiac ICU, Fortis Escorts Heart Institute, Okhla, New Delhi)
Read more articles on Other Diseases