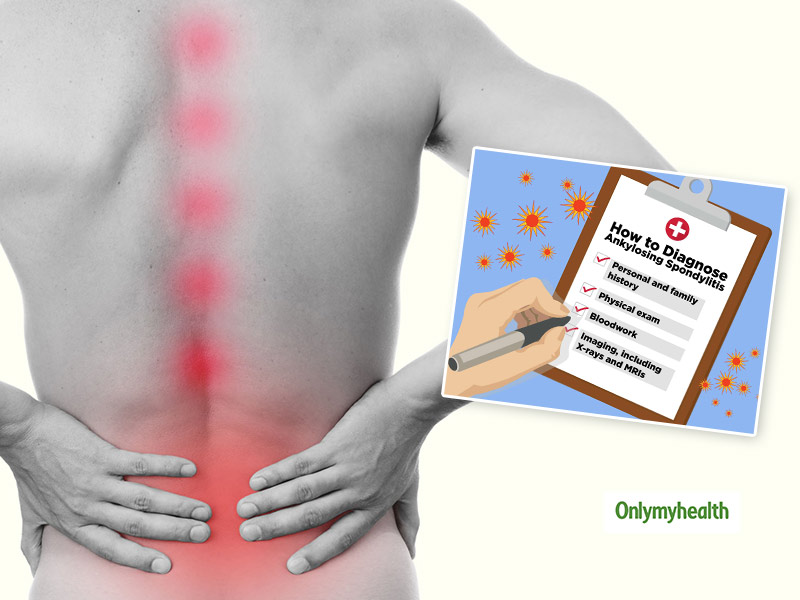 Ankylosing Spondylitis: What is the expected duration of this disease? When should one seek medical help for this?
What is Ankylosing Spondylitis? Ankylosing Spondylitis, a chronic inflammatory disease that primarily affects the buttocks joints, spine, and hip joints. Ankylosing spondylitis is a very debilitating disease that starts in early teens and burns out in the late 30s due to a sedentary lifestyle, improper sitting posture, stress and highly demanding work-life turn worsen the condition, making the pain worse. Sometimes it is mild, and in some patients, it can be very severe leading to severe deformities of the back and neck and sometimes leaving little or no movement in the neck and the back (Bamboo Spine). The patient may be badly bent forwards and unable to see in front at all in severe cases. Ankylosing Spondylitis is confused with mechanical back pain and shows signs in young adults in their 20's or 30's. In this disease, the vertebrae of one's back tend to fuse, which causes a hunched posture among individuals and makes their back lack flexibility. This disease sometimes often impacts the ribs and causes difficulty in breathing.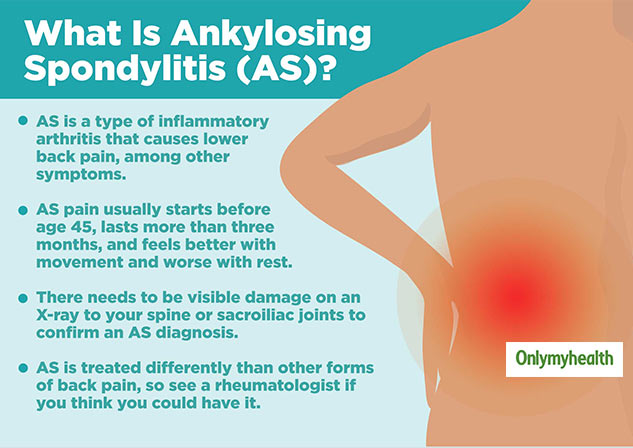 Symptoms of Ankylosing Spondylitis explained by Dr Yash Gulati (Senior consultant – orthopaedics, joint replacement & spine, Indraprastha Apollo Hospitals)
Genes, infection, environmental factors etc. plays a vital role in introducing Ankylosing Spondylitis to an individual. The signs and symptoms are extreme pain and stiffness from the neck down to the lower back. Early signs of Ankylosing Spondylitis are pain and stiffness mainly in the hip, spine and shoulder joints. The most commonly afflicted areas are:
Also Read: Stress-Induced Arthritis: Symptoms and How To Treat The Condition
Sacroiliac joints - the joints between the base of the spine and pelvis
Vertebrae in the lower back
Back of the heel and Spine (places where tendons and ligaments attach)
The cartilage between your breastbone and ribs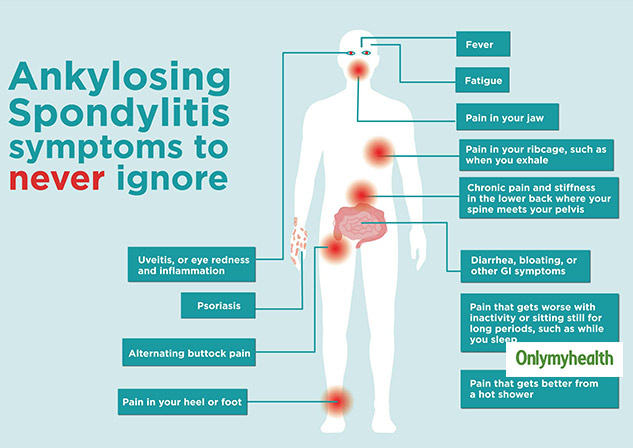 In most cases, patients suffering from Ankylosing Spondylitis carry the HLA-B27 (Human leukocyte antigen) gene, but several possibilities are missing this mutation but can have ankylosing spondylitis. In the later stage, the condition may accelerate the risk of reducing flexibility, wrong body posture, and posing loss of mobility Ankylosing Spondylitis is one from the family of arthritis-related diseases. Other joints, especially such as hip joints, can also be affected. Mobility can be very severely restricted if hip joints are also involved. It is desirable to seek medical attention if the pain in your buttocks or lower back keeps you awake at night or even worsens in the morning.
Also Read: Suffering From Knee Pain? Here Are A Few Tips To Manage Pain At Home During Lockdown
Diagnosis of Ankylosing Spondylitis
Dr Umesh Srikantha, Consultant - Neurosurgery, Head of Spine Services states that "to make an accurate diagnosis, doctors run a necessary physical exam where they are asked to bend their back in different ways to check the chest's circumference. During this examination, they also check for pain points by pressuring on other portions of the pelvis." Ankylosing spondylitis has the hereditary tendency and may be passed on from parents to children in some cases. Genetic counselling may be done. The particular type of blood test called HLA B 27 May be done to diagnose this problem. X-rays can tell us the extent of involvement of the spine and joint. MRI of SI joints may be done early if this disease is suspected so that treatment can be begun before X-ray changes appear.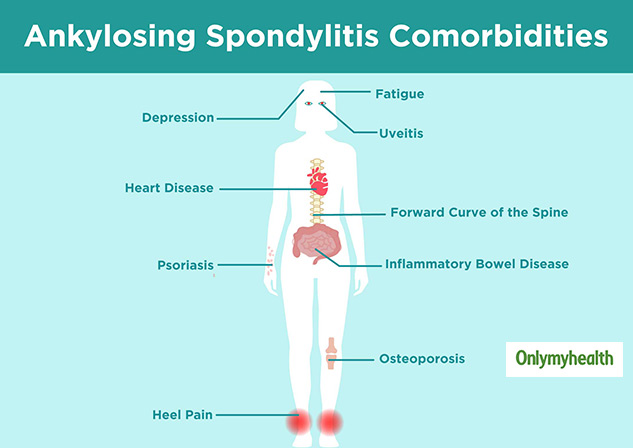 What is the expected duration of Ankylosing Spondylitis?
Ankylosing Spondylitis usually starts before 40 years, and its progression can manifest over the years. Early morning back pain and stiffness in the joints can persist over 90 days even with medication and worsen with rest instead of other joint back pain. Ankylosing Spondylitis gets better with physical activities. 0.1 per cent to 1.4 per cent of people in the world suffer from the disease of ankylosing spondylitis (AS). The percentage of its patients may be small globally, but about one in 100 adults suffer from this chronic condition. Research suggests that it usually takes 7 to 10 years to identify AS.
Also Read: Rheumatoid Arthritis Patients Are At Greater Risk Of Developing Diabetes
Ankylosing Spondylitis: When should one seek medical help?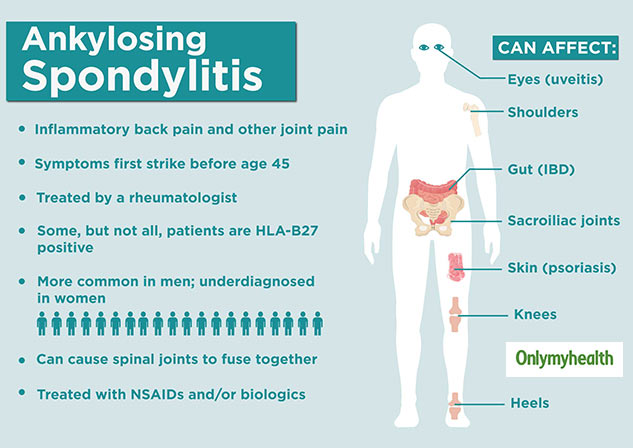 Along with the medications, daily exercise is highly recommended with a balanced diet to improve general health and prevent comorbidities associated with Ankylosing Spondylitis. Women with Ankylosing Spondylitis are on the risk of developing asthma, depression and osteoporosis. Therefore, timely diagnosis is exceptionally critical for them. Ankylosing Spondylitis patients should adopt these habits early and improve their overall quality of life, and women suffering from severe back pain should recognize the symptom and not dismiss it as low-grade lifestyle-related pain.
Also Read: Here Are A Few Tips To Manage Pain At Home
What are the treatment options available for Ankylosing Spondylitis?
"Due to the unawareness about the disease, Ankylosing spondylitis is still under-diagnosed. The patient needs to seek immediate advice and pursue the rheumatologist's instructions to avail the latest treatment options both at the clinical and therapeutic front once the disease has been diagnosed. Surgery may be required to change hip joints even at an early age to restore mobility. Surgery of the spine may be necessary for very badly deformed cases where a person cannot see in front. Deformity correction may be done in those cases" says Dr Yash Gulati.
Also Read: Can Patients Of Arthritis Do Pilates? Know From Pilate Expert Vesna Jacob
Protocols for patients suffering from Ankylosing Spondylitis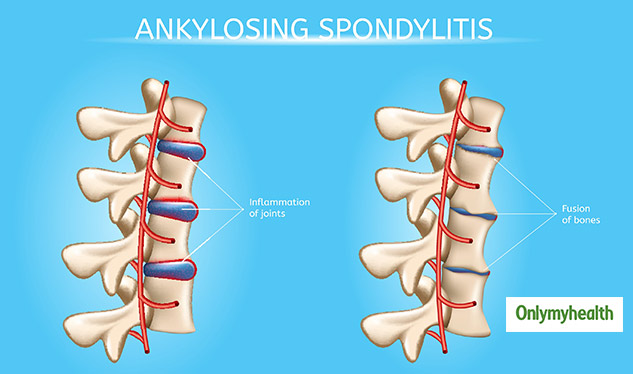 "It includes physiotherapy as the first line of treatment. With the development of biologics, we have also started more advanced treatment methods that include drugs that target particular immune system sections. This is a class of drugs that Biologics have helped slow the progression of Ankylosing Spondylitis when all other treatments have failed. Surgery is only suggested for patients with chronic problems and those who develop deformity due to the fusion of joints in the spine or hips" states Dr Umesh Srikantha.
Tips to prevent Ankylosing Spondylitis
Active lifestyle coupled with physiotherapy and regular exercises like yoga, gymming, aerobics, and swimming helps improve the condition. If you have more pain during the morning, then you can exercise in the afternoon.
Use a hard mattress: You cannot fully control your posture while sleeping, so start sleeping on a stiff bed. There is no pillow under your knees or head. Since nighttime pain is seen more in people suffering from this disease, it is better to use good mattresses to minimize discomfort during sleep.
Unbearable pain: AS causes severe pain in the second half of the night. Prolonged lying down also causes painful swelling and stiffness. You need to talk to your rheumatologist for medications to get relief and sleep well at night.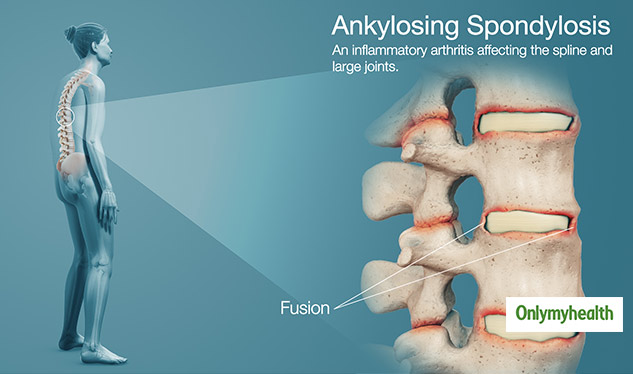 Bathing with lukewarm water: Doctors have emphasized that bathing in lukewarm water can significantly relieve ankylosing spondylitis's pain and stiffness. Stretching exercise after bathing with lukewarm water is good for relieving pain and stiffness. The other natural way to relieve pain is to apply hot and cold compresses to the body's painful areas and parts.
Acupuncture and massage therapy: It will make you feel relaxed and help you prepare for exercise, along with this, acupuncture therapy also helps you activate hormones that relieve body pain. However, before getting this massage therapy, it is necessary to consult a physiotherapist who has special training to manage AS, where the treatment should be done.
Stop Smoking: According to physicians, smokers, especially men, are more at risk of spinal damage than AS. Stopping smoking intake will not only help prevent further AS, but it also improves your overall health.
Also, make sure that you do not sit down at your work desk or seat; this can also make the bone stiff and deteriorate the posture. Otherwise, there is no other way of preventing this disease. Although drugs are not the beneficial but recent introduction of biological drugs has brought in a ray of hope in some cases.
Read More Articles in Other Diseases