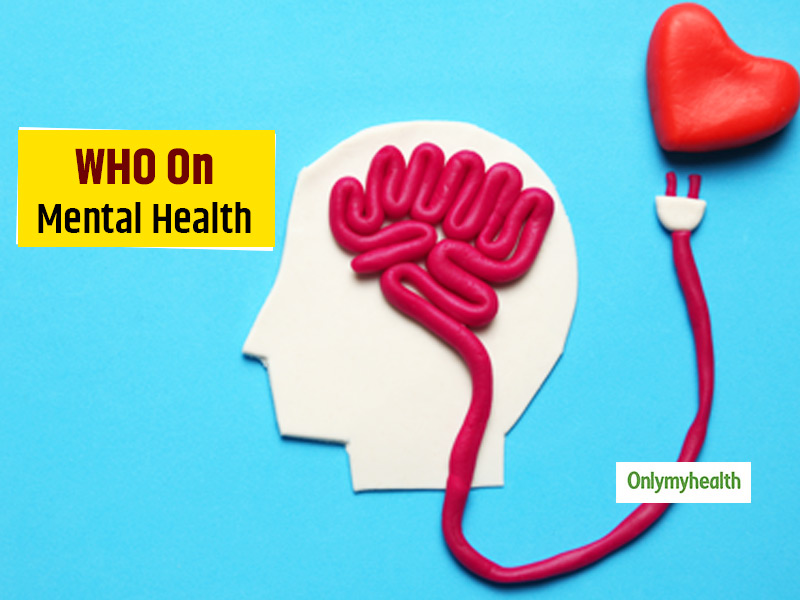 Did you know that mental health is one of the most talked-about issues for overall wellbeing. Here's what this global health organisation has to say
In recent times, a lot of many instances have raised the importance of mental health and wellbeing. Especially in times when the whole world is reeling under the pressure and scare of COVID-19, it is indeed needed to be safe and sound, physically as well as mentally. A lot many cases of suicide have come into broad daylight in the recent past, imposing the need for more cautiousness on this subject. The mental and psychological wellbeing is one of the major requirements for the World Health Organization for the society's welfare at large. Hence, laid down by the global organisation, listed below are seven facts on mental health that we all must know for overall health and wellbeing:
Facts On Mental Health By WHO
Neurological, mental, and substance use make for 10 per cent of the global burden and 30 per cent of non-fatal disease burden owing to mental health conditions. One must know that various factors like these contribute mainly to psychic disturbance and wellbeing.
An unknown fact to many, around 1 in 5 children and adolescents in the world suffer from mental disorders. Various kinds of mental disorders that are commonly seen in kids and adolescents are depression, mood disorders, panic disorder, obsessive-compulsive disorder, post-traumatic stress disorder, and even psychotic disorders like schizophrenia.
Watch: All About Mental Health:
Also Read: What Is Low-Grade Depression That Michelle Obama Is Dealing With? Read Details Inside
One of the leading causes of mental health issues is depression, which as per WHO affects around 264 million people globally. Depression refers to the sadness of emotions in the field of psychology. It is known as a disease or syndrome. The World Health Organization has warned that by 2020, depression will become the second primary disease in the world. But many of us do not know how to recognise depression.
Little do we know that mental disorders start from as young as the age of 14. This age is such when most parents overlook such symptoms in kids, thinking that it is not an age for anyone to get mentally sick. But, mental health issues can crop up at any age.
As stated by the WHO, 800,000 people are dying by suicide, and one person succumbs to death every 40 seconds. Also, another leading cause is that suicide is more common between the age groups 15-29 years of age.
Those who are in a setting of conflict, out of those 1 out of 9 such people suffer from moderate to severe mental health disorders. One must understand that those living in surroundings with conflicts have a higher chance of having mental health issues than those not living in such conditions.
WHO says mental disorders cannot claim lives? As per WHO, those who are continually suffering from mental disorders die much earlier than those with a normal mental state. Those with psychological issues may diet 10 to 20 years more first to those with no such conditions.
Also Read: Avoid These Bad Work-From-Home Habits That Can Wreck Your Mental Health
Mental disease is also known by the names of psychosis or mental health disorder etc. In the case of mental illness, the process of mood, mood, temperament, etc. of the person is affected, and the person has no control over his feelings etc. Hence, the need of the hour is to know that it is essential to diagnose mental health conditions in much earlier stages for proper treatment and management. On a concluding note, one must understand that wounds are not necessarily visible all the time. So, look for warning signs and act to save your loved ones.
Read more articles on Mind & Body