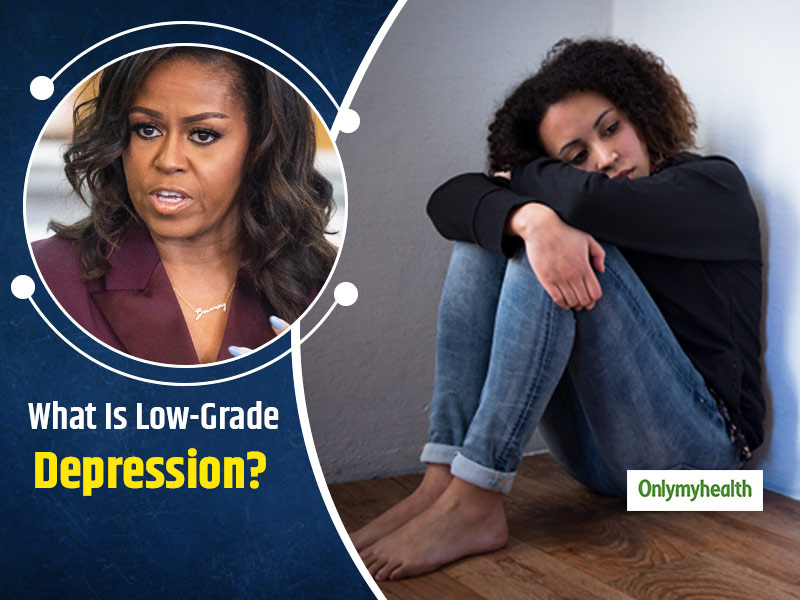 It is highly impactful when celebrities come out in open and talk about the health problems they are dealing with. This creates more awareness in people that makes them mindful about their well-being. Michelle Obama needs no introduction. She is a strong lady who is always seen standing for and supporting people all across the globe. In her recent podcast, she revealed that she is dealing with low-grade depression prompted by many unfavorable situations happening in the world including COVID-19 pandemic. Depression has many types and low-grade depression is one of them. A lot of people are experiencing similar symptoms these days. If you are also feeling low and depressed, read details about low-grade depression in this article.
Michelle Obama on Low-Grade Depression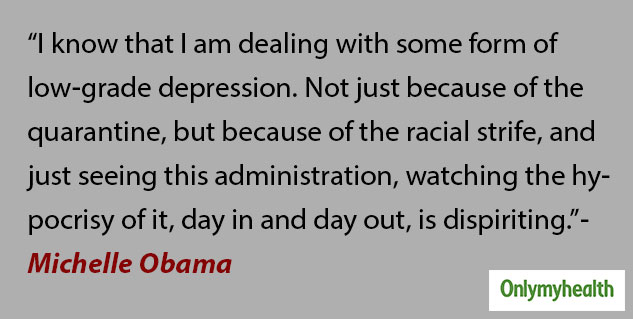 In the second edition of her podcast, the former first lady of the US revealed that she is dealing with some form of low-grade depression these days. She is experiencing a lot of highs and lows both physically, emotionally and psychologically. Here is the link of her podcast:
We've all been dealing with a lot of change in our lives and our communities. And I couldn't think of anyone better to talk to about this moment then my friend, @michele_norris. You can listen now on @Spotify: https://t.co/9GyFmLFAid #MichelleObamaPodcast pic.twitter.com/fmdOuJlsRO

— Michelle Obama (@MichelleObama) August 5, 2020
If a strong personality like Michelle Obama can suffer from depression, we, normal people are at greater risk. The coronavirus pandemic and lockdown as created a stir in our lives and many people have committed suicide lately due to one or the other reason. There is a dire need to talk about depression and identify the signs and symptoms to prevent any mishappening.
What is low-grade depression?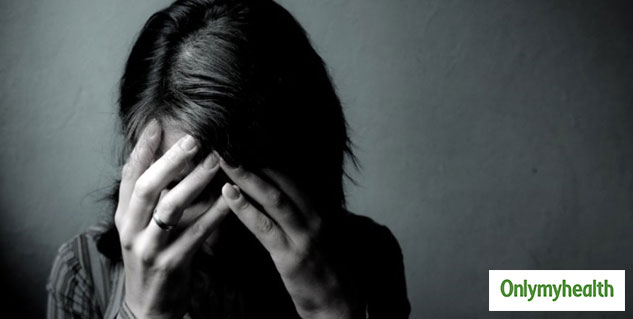 The initial signs of depression often go unnoticed as we feel low, sad, depressed, mentally retarded many times. They feel normal and so we do not attend them and it leads to depression. People with low-grade depression often do not realize their mental state. Being depressed for a long time is a potent sign of depression.
Also Read: Celebrity Suicide Cases Have Brought Back The Need Of Talking About Depression and Mental Health
What are the symptoms of low-grade depression?
Low-grade depression is also known as dysthymia or dysthymic disorder or persistent depressive disorder. The noticeable signs of low-grade depression are:
Restlessness
Fatigue
Feeling of hopelessness
Insomnia or sleeping too much
Loss of appetite or overeating
Sudden weight gain or weight loss
Poor concentration and unable to focus on work
Tearfulness or crying without any reason
Feeling gloomy and unhappy all the time
Suicidal thoughts
What causes low-grade depression?
What makes low-grade depression differ from clinical depression is that it lasts for about five years. The sufferer may experience short bouts of depression at different intervals. In some cases, major depression may occur. The possible causes of low-grade depression are:
Stress
Biochemical imbalance
Environmental and societal issues
Genetic susceptibility
Low-grade depression or dysthymia is a multifactorial condition that is mostly triggered by two or more causes. Alcoholism and drug abuse complicate the situation further where the person may develop another psychiatric disorder or a chronic illness.
Also Read: Know Everything About Bipolar Disorder
How can low-grade depression be treated?
The treatment methods for persistent depressive disorder or low-grade depression are quite similar to major depression. The psychiatrist may prescribe antidepressant medicines as initial treatment.
Besides, psychotherapy is also conducted to treat low-grade depression. In this therapy, the mental healthcare providers would prepare a treatment plan as per your condition.
Low-grade depression is highly common these days due to the stressful environment and sad events occurring worldwide. We need to strengthen our mental health to not fall prey to depression. Be healthy and happy.
Read More Articles in Other Diseases