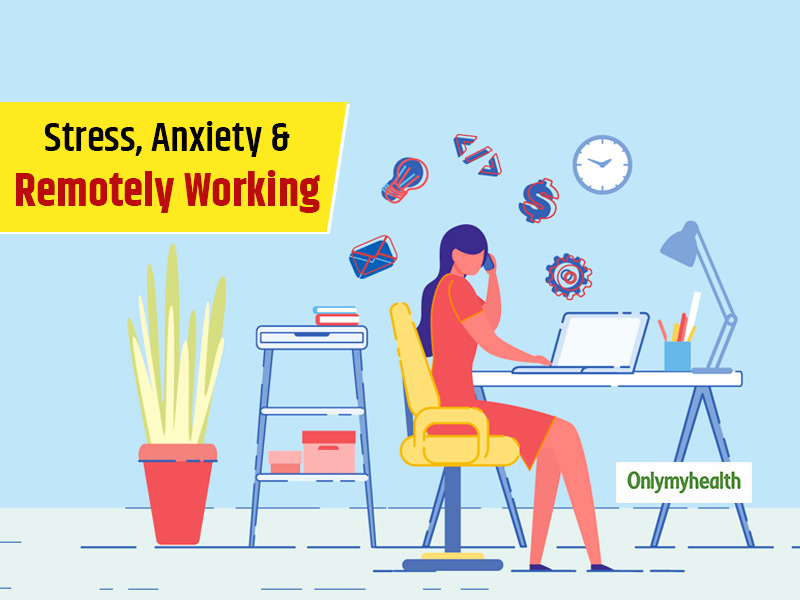 The whole of the country is trying to adapt to new changes in the work culture, which is of the work-from-home culture. But, do you still think that work from home is as good as an alibi to stay at home more than usual like we can do when we take leaves? But experts say that work from home is way different than leaves as leaves we take as per our own will, but currently, for our safety, it is the need of the hour for everyone to stay indoors. Hence, it is essential to counter stress at the right time to stay sane during these times of working from home, even in conditions when it can become taxing for everyone to keep up with the stress and anxiety.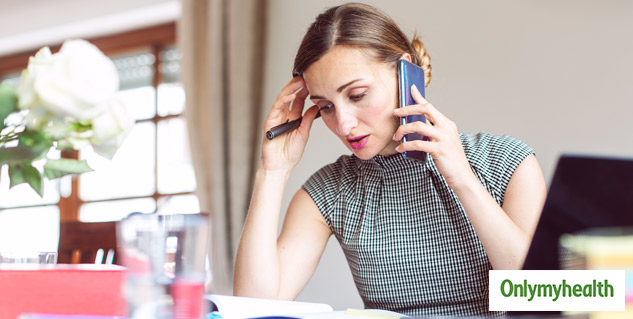 Also Read: Is Anxiety Making Your Restless During Lockdown? These 6 Little Things For Mental Wellbeing Should Help
Dr Pallavi A. Joshi, Consultant - Psychiatrist, Columbia Asia Hospital Whitefield explains that times like these can have an adverse effect in coping with the unprecedented challenges of working from home, especially when you have everyone at home, locked down indoors for the sake of one's health. Working from the office is easier as it allows one the required peace and state-of-mind to work, but it can undoubtedly become stressful to find the right state to work amid chaos, kids and many household chores.
Dr Joshi explains how these below-mentioned habits can make work-from-home less stressful and not have adverse effects on one's mental health. Also deep breathing can help in between work to counter stress. Here's how it can be done:
Take your home as your new workplace and make your family understand the importance of your workspace. Set time for your kids to come to you for help. Till then, writeup the tasks on the table so that everyone knows what is to be done till you are busy with office work. This is important for working mothers, who may find it challenging to find a balance.
Let your office timings be the same as they were earlier when we had to head out of the house for the office. Make sure that you have a fixed time to get off work. Working long hours during an emergency is acceptable but do not make this a habit as this can gravely affect one's mental health. Over-working has various health side-effects too.
Speak to your office team apart from work. Take virtual coffee breaks and discuss what's happening in your life. Just the same way, have lunch with your family so that you do not feel lonely while working from home.
Do not long breaks in between working hours. Following a proper schedule, like done while working from the office, is essential to maintain a balanced work-life. Also, make yourself space, which makes work from home easier. Working from bed can become taxing and may not give you the right state of mind. Hence, have a proper work station in your home.
As we do in the office, take tea and coffee breaks and even take off time to stretch. But, do not watch TV or engage in social media as it might distract you. While on breaks, speak to your kids, check on their activities, speak to your colleagues on the phone and if you have pets at home.
When To Take Professional Help
If you think work-from-home is becoming more of a burden on your mental health, here's are signs and signals when you should speak to a psychiatrist:
Constant fatigue and lethargy
Difficulty in finding focus at work
Disturbed sleep and food patterns
Occupation-related worries and bouts of anxiety
More dependency on alcohol and drugs to keep up with the stress
A recurring feeling of helplessness and worthlessness, all for a long time close to 2 weeks
Previous case history of psychiatry illness and thoughts of suicide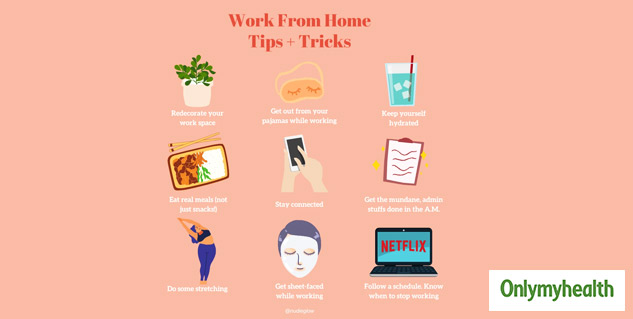 Also Read: Vastu For Good Health: Make Your Homes Vastu-Compliant During COVID-19 Phase For Complete Health And Wellness
Moreover, Dr Joshi says that one can convert these challenges into opportunities to make the most of staying at home, especially when they have their jobs intact. These tips can come in handy for better mental health and enhanced relationships:
Time For Family Bonding: When not busy with office work, clean your home, get rid of unwanted stuff and get rid of negative energies at home.
Reconnect, Re-bond: Call and chat with your friends, who you always thought to get in touch with! Find new perspectives while speaking to your long-lost friends and connections.
Upgrade Yourself: Work from home may be mandatory, but that does not mean that you do not make the most of your time. The Internet makes everything possible, even getting degrees while being at home. Creativity forms a base for happiness and channelling out your anxiety.
In the end, meditate every day, especially the siddho kriya for mindfulness as it will help you stay grounded and your mental health intact.
Read more articles on Mind & Body