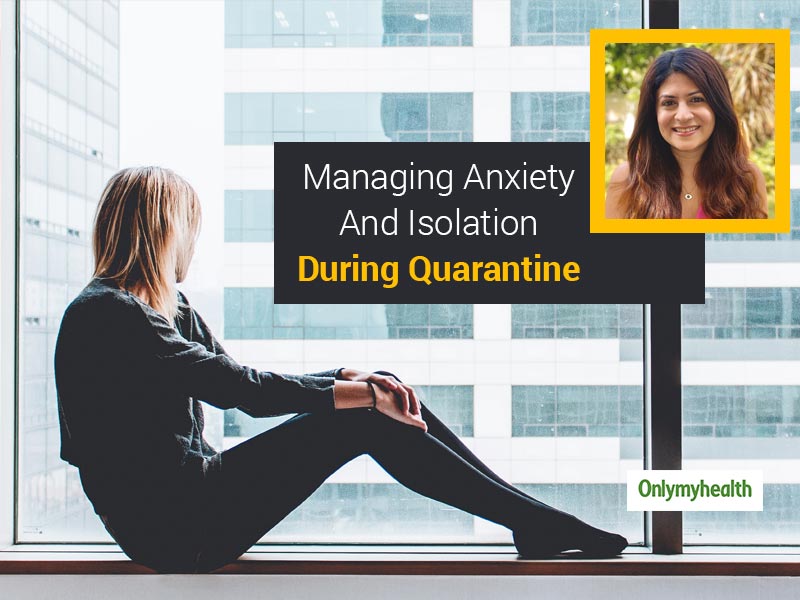 We are all locked down, but we are certainly not used to this situation. No matter how busy we are working at home, there is that slight anxiety that suddenly triggers when we see the outside world through our windows or see others around us roaming outside or even someone around us with the COVID-19 transmission scare. So, how does one fare well in such pressure situations? What happens when an unexpected pandemic hits us and the entire world at the same time? How do we tackle our minds to stay stable and mentally fit? Mental wellbeing is fundamental during such times when social distancing is the norm for living. Devina Badhwar, Hypnotherapist & Angel Card Reader explains that it is all in mind for one to stay safe and sound. This means one needs to follow certain principles for mental wellbeing to stay active and mentally fit during the lockdown.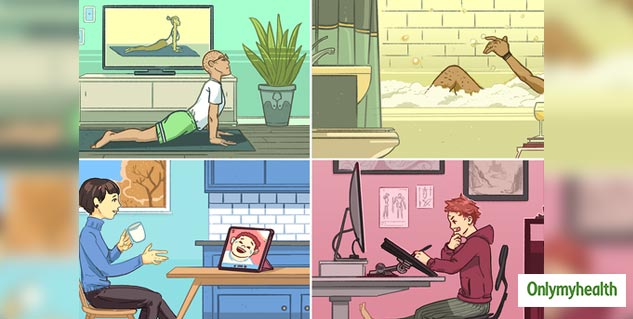 Also Read: Evolution During Crisis: Four Langhanams for Spiritual Power By Preethaji & Krishnaji
Here are 6 simple tips for mental wellbeing to stay away from stress, anxiety and worry in these times of lockdown, as explained by Devina Badhwar:
Follow A Familiar Routine
Work from home may throw your routine a little offtrack but to not get perturbed, it is essential to follow a method similar to what was observed earlier before the lockdown. Continue to follow the routine you always have, so it gives you a sense of comfort. Familiarity is the key to mental stability. So even if at home, follow the same routine by:
Getting up at the same time as you did before lockdown as per schedule/office hours
Take a bath and dress up like you did if you had to go out of the house
Follow your meals timely as you did when in the office or at work. Try not to munch in between to avoid disturbance in meal schedules

Focus On Hobbies And Passions
Try not to sit idle as an idle mind is a devil's home. This is the time for you to channel your energy in the right direction to take up hobbies and passions that you could never take up. This could be a hobby, reading a book, watching a documentary, cooking, gardening, or anything that brings you peace and joy. Even if you are in a small space, find something valuable to do for one hour of your day. Do not forget that this is nature's way to tell you to take a break and stay safe. So, make the most of this time by following these simple tips:
Cook innovative dishes
Take up exercise and exercise routine programmes at home
Ensure that you follow a diet as per your body's requirement, Mind you, this does need a lot of planning
Make Your Gratitude Journal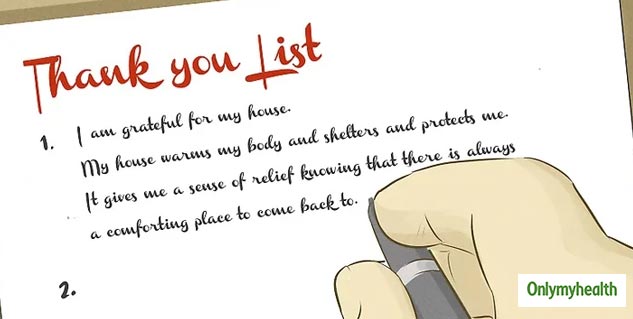 This method has been tried and tested and has worked wonders with people! When we focus our energy on noticing the positives in our life, that part of our life tends to grow. So, do not shy away in writing the positives in your mind as you may have plenty of negativity floating around you due to easy reach of social media. Start your day writing all the good things that you would like to do in the day. It can be the smallest of things like good health, to important things like a roof over your head, food to eat, a bank balance, etc. This helps shift your energy in a more positive direction. Also, see how well you did throughout your day and thank god for the little joys you could witness in the day.
Also Read: Your Handwriting Can Make New Year Resolutions Work In 2020. Know How Graphology Can Help
Meditate For Mental Wellbeing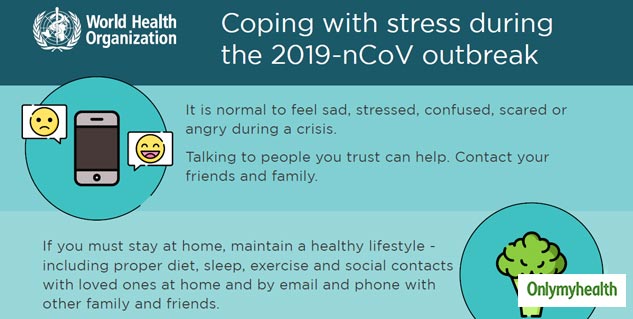 Do you know, you can get a deep experience of meditation by just spending some time preparing your meditation? There are some tips to meditate in the early stages, which can help you to meditate at home. Devina recommends to put on some soothing music from YouTube, close your eyes, and focus on your breathing. Meditation is a time of relaxation, so do it according to your convenience. The time should be chosen when you are at peace and are in no hurry. It is essential to sit still while you meditate. Sit upright and keep your spinal cord straight. Padmasana is the best asana to take while meditating.
Physical Movement Is Important
It is scientifically proven that during exercise or any physical activity, there are some feel-good hormones like serotonin that are released. Lockdown can be extremely heavy on a lot of people, so what best way to sweat it out with some excellent workout. If you're feeling down, do a quick 30-minute workout or yoga session. This will boost those endorphins and automatically lift your mood. Even if you practice this 3-4 times a week, it's good enough!
Also Read: Tips From Pediatric Neurologist: How To Stay Fit And Healthy In A Lockdown Situation?
Light And Life
If you don't have access to a garden or a roof, ensure that there is enough natural light in your home. Staying between walls every time can certainly be daunting. Natural light is essential to keep away from sadness, even leading to depression in extreme cases. Sitting in a dark room tends to get us down. Light always has uplifting energy and is a mood enhancer. Make sure that you open your windows, go to your balcony, garden, sit there for some time under direct sunlight.
Read more articles on Mind & Body