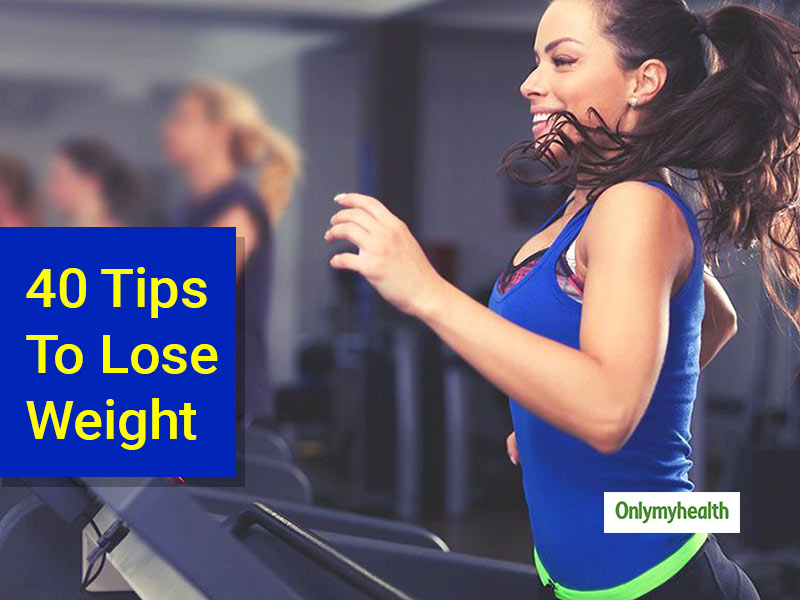 After 40 years of age, it gets easy for a woman to gain weight than to lose some. Changes in hormones, eating habits, sleeping habits and activities lead to such a situation. A downshift in the metabolism often makes it difficult and challenging for a woman to lose weight. But it isn't impossible. If a woman follows the following weight loss tips then she certainly can be in her best shape even in her 40s. Onlymyhealth connected with Ms. Manisha Chopra, Nutritionist, Dietitian and Fitness Expert and she shared 40 tips for losing weight in 40s.
1. Eat veggies
Remember to fill half of your plate with veggies. Vegetables provide essential vitamins and minerals to prevent nutrient deficiency.
2. Eat fruits
Stick to low-calorie fruits like berries, apples and oranges. You can eat them during snack time too. You must have 4-5 fruits daily. Alternatively, have fresh fruit juice.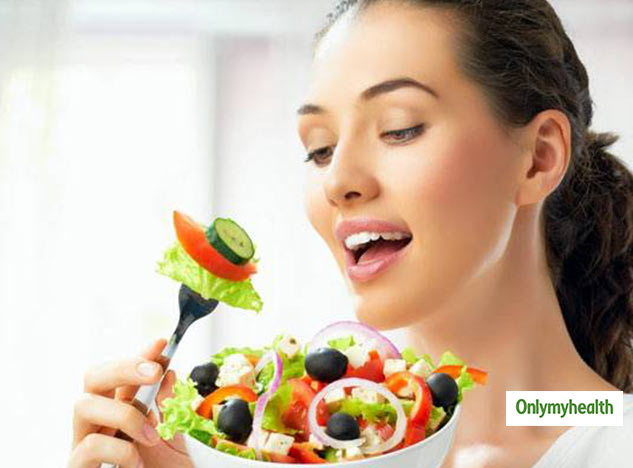 3. Don't skip breakfast
Have a healthy and filling breakfast like a bowl of oatmeal with fruits and nuts. The first meal serves as an energy resource for the whole day.
Also Read: 7 Reasons Why You Must To Replace Your Breakfast With A Green Smoothie
4. Eat less at night
Cut down your portions from your dinner plate. It is always suggested that eat a light dinner as it eases the digestion process.
5. Always keep healthy choices in the fridge
Craving can arise at any time. Therefore, you must keep fruits, green veggies, peanut butter, Greek yogurt, etc. healthy food options in your fridge.
6. Avoid Junk
Avoid junk as much as you can. A balanced diet helps to lose weight faster. You can search for tasty and healthy recipes that are palatable and don't cause weight gain.
7. Cook healthy meals
Use less oil for cooking meals. Switch to healthier options like olive oil and other rare but healthy cooking oil.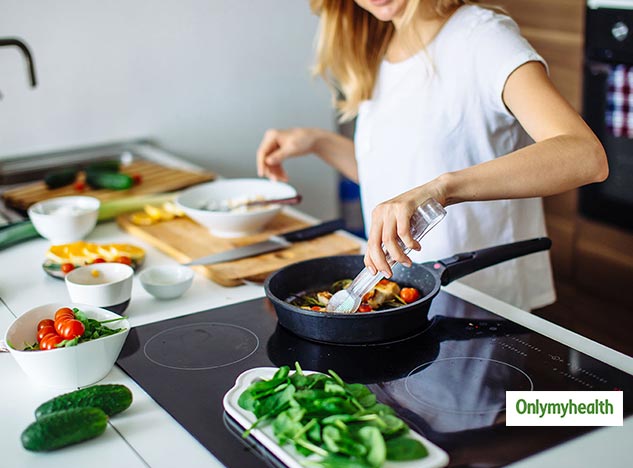 8. Sit down for meals
Do not eat meals while standing. Sit and calmly have your meals. Always eat slowly and chew your food multiple times for easy digestion.
9. Pay attention to your plate
Your plate must be half full. That is an ample amount of serving for a meal. Eat less than your hunger as your body doesn't need extra.
Also Read: Do You Know What Is Per-Meal Calorie Distribution? Find Out Here
10. Avoid soda
Soda doesn't help in weight loss. Sodas have added sugar that Is harmful to weight management. Switch to smoothies instead.
11. Cut down on alcohol
Try to quit alcohol. It makes the weight loss process difficult.
12. Cut down on salt after 6 pm
Avoid eating salt after sunset. This is an amazing hack to improve your digestion. Besides, you must consume less salt during the day.
13. Cut down on sugary items
Try to control your sweet cravings. Switch to natural sugars instead of refined ones. Having a piece of jaggery post-meal is the best alternative to dessert.
14. Have a decent number of proteins
Proteins are necessary for your body so, include protein-rich foods like lentils, dairy products, etc. in your diet.
15. Exercise 45 min a day
It is important for weight loss as well as your body. Staying active most time helps in increasing metabolic rate.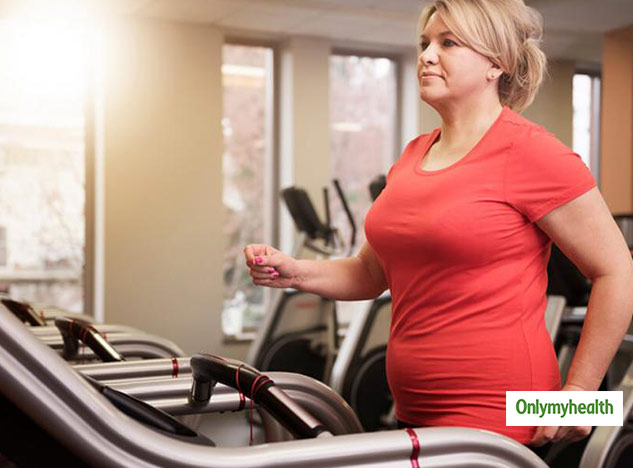 16. Build muscle
If you are looking to build muscles, consume foods like paneer or cottage cheese, soybeans, etc. in your diet. These help in increasing muscle mass.
17. Do strength training
Strength training helps you lose weight faster and makes your body strong. This strengthens the core for improved posture. You can also refer to these Pilates exercises.
18. Don't take the stress
Stress makes weight loss more challenging. Just be calm and follow all the steps to lose weight steadily and effectively.
19. Eat and sleep at on same time
Prepare a time-table and give proper slots to mealtimes and sleep time. This helps in maintaining proper digestion and bettering your routine.
20. Sleep comfortably
Sound sleep also contributes to weight loss. Sleeping for a good 6-8 hours provides ample rest to the body to conduct physical processes.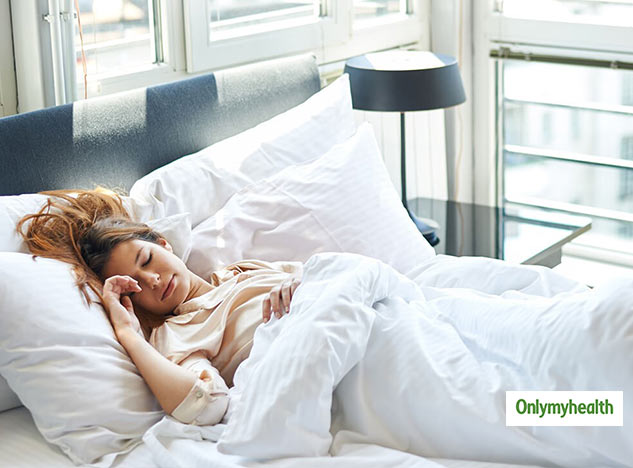 21. Have your medical reports tested regularly
Go for regular check-ups in order to keep a check on your body. Besides, also check your weight at frequent intervals to keep a tab on the weight loss progress.
22. Use healthy Oils
Use olive oil or coconut oil for cooking meals. However, you must have a spoon of ghee daily as it is a source of healthy fats.
Also Read: Ghee Is An Elixir for Health, Dietitian Swati Bathwal Explains Benefits
23. Stay away from spicy food
Avoid adding too many spices to your meals. Cutting on spices makes the weight loss process easy. You can add herbs to make food tasty and reduce spices.
24. Ditch readymade food items
Readymade market food is not healthy. Avoid these foods in order to stay healthy. Also, avoid packaged and processed foods as they are equally harmful.
25. Eliminate maida, bread, pasta from the diet
Refined flour or maida is not good for your health. It encourages weight gain. Avoid bread and pasta as well. You can opt for these healthy bread options.
26. A calorie deficit is needed for weight loss
Cut on your daily calorie intake. This will gradually help you in weight loss.
27. Consider aerobic exercises and resistance
These help in promoting weight loss while preventing the muscle loss that may occur naturally at the time of menopause.
28. Eat foods high in soluble fibre
Fruits and vegetables that are rich in fibre keep you full for a long period of time. Hence, encourages weight loss.
Also Read: Can Belly Fat Be Reduced With Green Tea? Know The Right Dosage From Dietitian
29. Drink green tea
Green Tea after lunch and dinner maintains proper digestion and helps in reducing belly fat.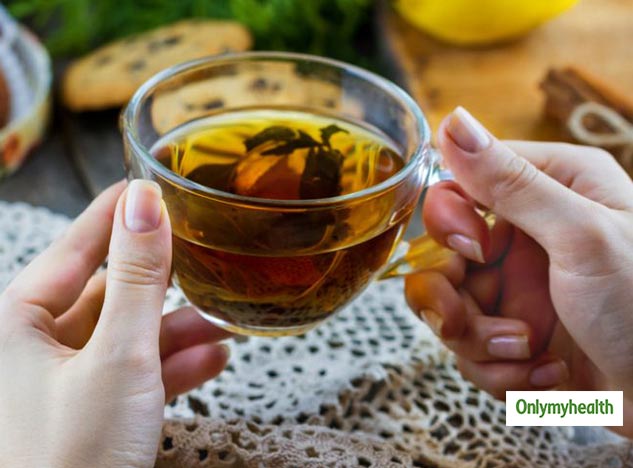 30. Eat mindfully
This is one of the basic rules for weight loss that you must abide by. Eat not because you feel like eating but just to provide nutrition to your body. Understand the difference between eating and mindful eating.
31. Add hormone-balancing foods to your diet
Hormonal imbalance may hinder the weight loss process. Here is a guide to foods that help in balancing hormones.
32. Be careful not to overexercise
In order to lose weight fast, you shouldn't overexercise your body. This can cause negative results and hamper your health.
33. Make a meal diary
Track what you eat by maintaining a food diary. This will help you keep a check on your calorie intake.
34. Meditate
Meditation is very important to build a healthy lifestyle. Meditate for at least half an hour every day.
35. Get your thyroid check regularly
You should get your thyroid check at regular intervals as a lot of women don't know they have thyroid and this is an important factor for weight gain.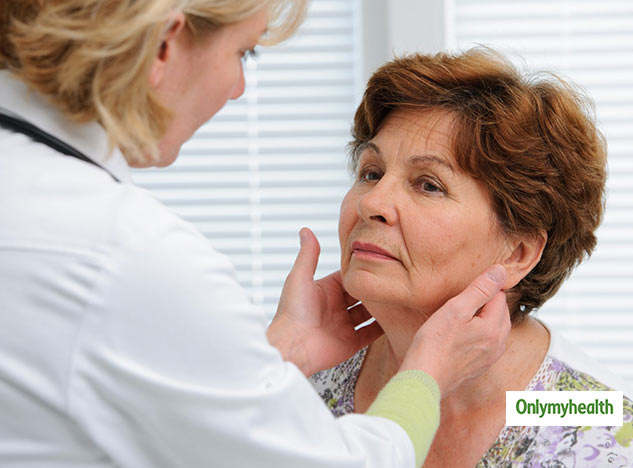 36. Go for a walk
Walking is the best way to get rid of excess fats in the body. Walking half an hour daily makes you fit and active.
37. Shed Pounds S-L-O-W-L-Y
Do not cut out everything all at once. Proceed slowly with your weight loss strategy.
38. It's a mistake to do only cardio
Only cardio will not make you lose weight. You need to also manage your diet along for better and long-lasting results.
39. Don't stick to the Same Exercise, keep switching.
This would maintain your interest in workouts and you won't get bored of doing it.
40. Do not commit this mistake
Eating Lightly (or Not at All) Before Noon: Munch on More Food in the Morning
These were 40 tips for weight loss for women over 40. If you are a middle-aged woman and keen to stay fit while ageing, you must follow these golden tips to losing weight after 40. These can help in weight management without compromising nutrition and sustain the weight for a long time.
Read More Articles in Weight Management