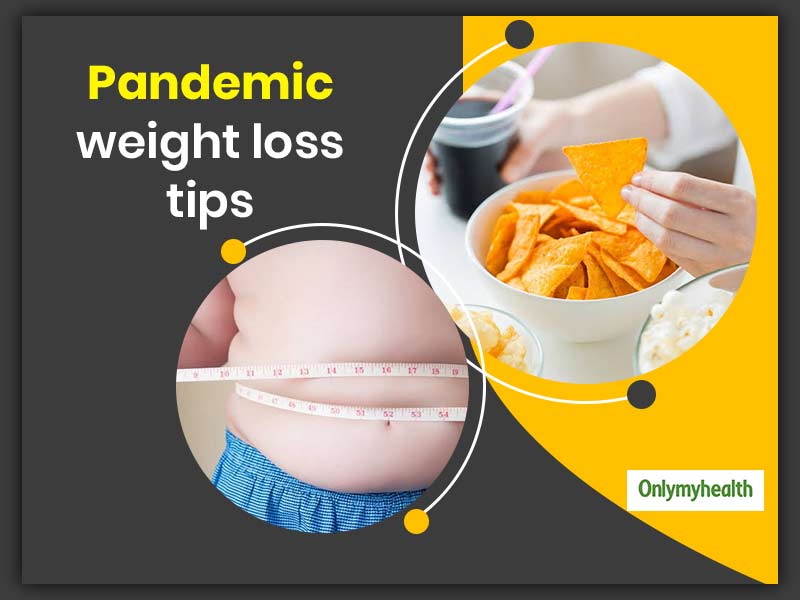 The widespread of COVID-19 has brought many changes all over the world. From social distancing to wearing masks, people have also started adapting the habit of staying at home. Be it quarantined due to infection, or taking safety measures by locking ourselves in, almost everyone is scared of the pandemic. This has also made us munch snacks regularly. And, niching unhealthy food items leads to weight gain. Many people saw a significant pandemic weight gain this year. While staying at home the whole time, with very less physical activity and excessive munching, weight loss has become a priority now. One has to deal with many health problems that come from weight gain. Onlymyhealth editorial team spoke to Dietician Arushi Gupta, Associate Dietician, Dayanand Medical College and hospital, Ludhiana, about the pandemic weight loss tips that one can follow.
Pandemic weight loss tips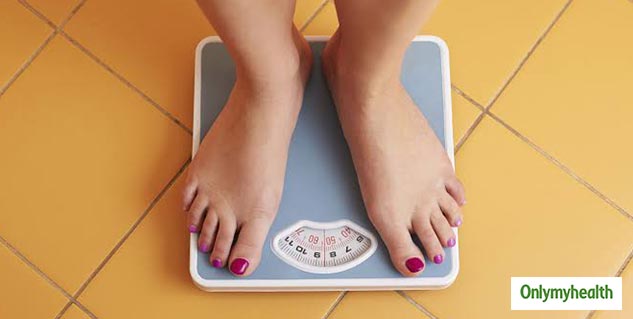 Losing weight and maintaining it is very important for an obese person. Don't quit on eating totally and avoid making your body deficient of necessary nutrients. In order to shed a few pounds, an individual has to give up the habits of munching unhealthy food items. As per Dt. Arushi, here are some pandemic weight loss tips that you can follow:
1. Follow a routine
So, to maintain weight during the pandemic, you need to make a routine plan for yourself. In this schedule, you should atleast exercise for more than 2 hours in a day. Making a routine includes doing everything timely, like having a meal or sleeping schedule, etc.
2. Keep a calorie count
Keeping a calorie count is also needed so that you avoid both over and under eating. If you keep a calorie count, then it becomes easier to maintain a balance between all the nutrients. This will reduce the risk of deficiencies and overconsumption.
Also read: New Year Fitness Resolution: 4 Tips For A Healthy Lifestyle
3. Exercise at home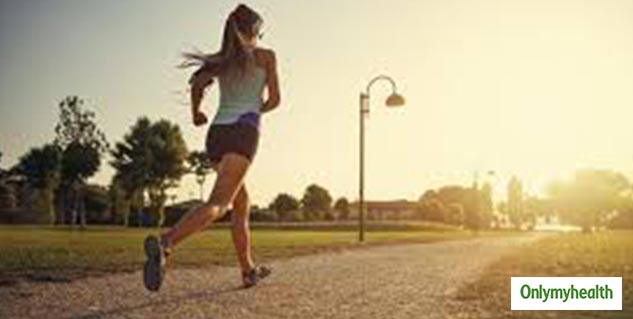 According to Dt. Arushi, when we talk of weight loss, the first thing we talk about is the right eating and the right type of exercise. Therefore, during pandemic, we all have been living in closed homes where we have no access to roads and public places. Loosing weight at this time can become a little tough. However, if you are motivated and energized to maintain your weight as well as being healthy then you can achieve your goals. You can adopt a habit of doing yoga indoors or even anaerobic exercises everyday.
4. Increase protein intake
Eating protein rich foods which have good bioavailability of protein such as milk based foods or chicken, fish, egg, soybean, etc. Avoid going on supplements as they are not naturally made and can harm a long term plan. A protein rich diet can keep you full for longer without adding too much calories.
5. Stay hydrated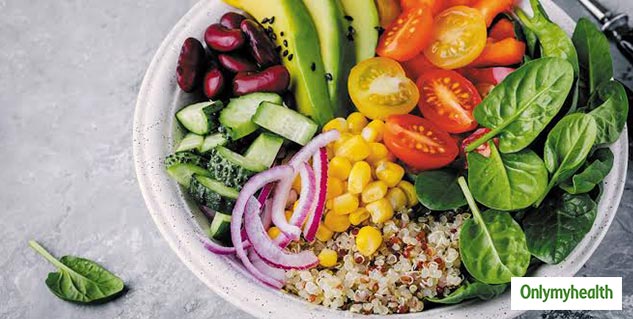 Drinking enough water is also an essential part of pandemic weight loss. It is advised to drink atleast 8-9 glasses of water everyday to keep yourself hydrated and healthy. Drinking a full glass of water will also help in keeping you full most of the time.
Also read: 30-Day Diet Plan: Reduce Weight Within 1 Month With This Super Effective Chart
So, these were some weight loss tips that you can follow to lose the pandemic weight by Dietician Arushi. This year, even stress and sedentary lifestyle were major factors behind weight gain. You can take your dietician's suggestion before following any kind of weight loss diet. Dt. Arushi said, "So during pandemic the most important thing I would suggest is never go with trends and follow a diet that your body can digest. So, I would not recommend any kind of fad diets. And, follow a diet where you don't miss out on any food group. Reduction in the eating pattern can be done but all over reatriction is never to be done unless a very severe case."
Read more articles on Weight management