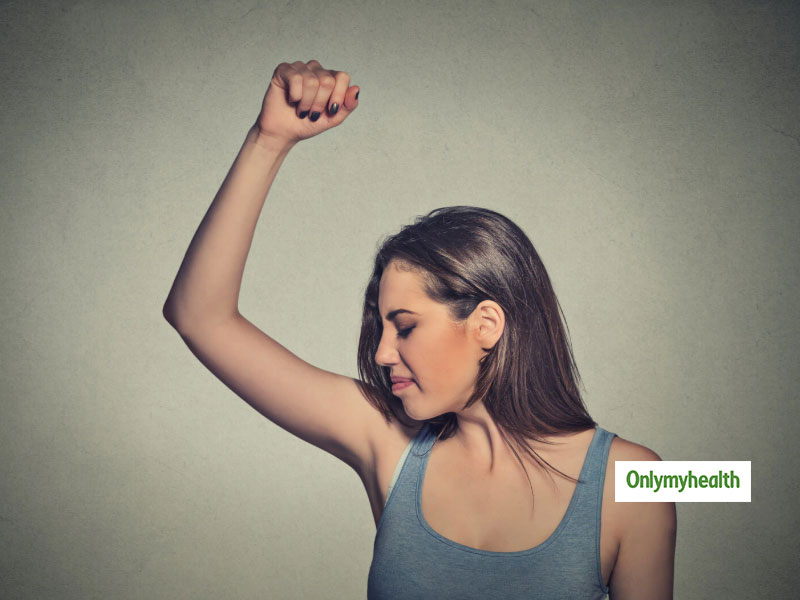 Sweating and the unbearable odour troubles everyone. However, your sweat can ascertain your health condition. This can tell a lot about the diseases or health problems you face
To keep a check on the health, we often resort to blood tests and other tests for different body parts. However, in a recent development, researchers have created a skin sensor that can analyse your health only through your sweat. This sensor can be worn comfortably. It will also inform you about the lack of water and the level of fatigue in your body. Professor Ali Jave of the University of California said, "The purpose of this project was not just to make sensors, but we wanted to know what sweat signifies in the body. For this, we needed a reliable sensor, which could be used again and again, also which could be used on different parts of the body.
Sodium-Potassium Content In The Body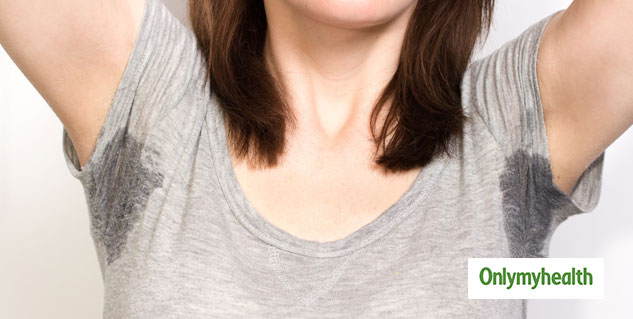 To successfully carry out this study, researchers put different sensors on the body of the volunteers participating in the research. They were told to exercises to check the rate of sweating, the amount of sodium and potassium present in their body. It showed that during exercise, there is a rapid loss of water content in the body. The way you sweat can help in understanding the necessary precautions required to be taken during exercising.
Also Read: Pressing These 5 Acupressure Points Daily Will Help You Lose Weight
Sweat Samples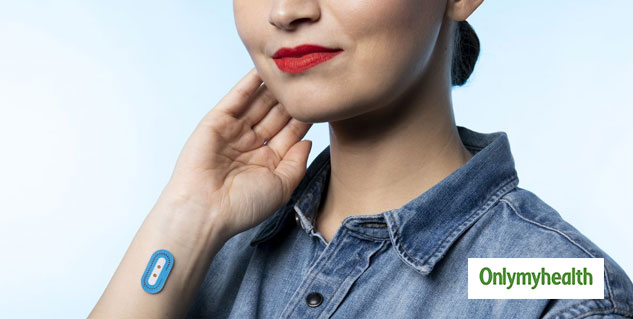 This sensor consisted of microscopic tubes and micro-fluids, which samples the sweat from the body. It keeps track of how fast the sweat generates from the body. In this way, this sensor gives information to the user how much sweating has happened and at what rate.
Control Sweat Naturally
We all hate to sweat. Apart from maintaining general cleanliness, one can use these tips to control sweating naturally:
1# Reduce The Intake of Spicy Food
Eating spicy and packaged foods induces sweat with a strong odour. Besides, excessive intake of onion, garlic, ginger, broccoli, cauliflower and cauliflower also leads to an increased amount of sweat-causing bacteria. Therefore, instead of spicy and packaged food, include fibre-rich plant foods in your diet, including spinach, carrots, black pepper, cucumber.
Also Read: Stinky Smell? 4 Simple Tips To Detect Body Odor
2# Soak Clothes In Vinegar
When you do the laundry, mix baking soda and vinegar in it and dip your clothes in the concentrate for a few minutes. If you do not like the smell of vinegar after you dry the clothes, add a fabric freshener right after washing the clothes to get rid of the smell of vinegar. Vinegar is great for several home remedies.
3# Keep Your Armpits Clean
When the weather changes, sweating becomes rampant in many people. Also, those with heavy hair growth in their underarms suffer from this problem. Therefore, trim or shave the underarm hair as they readily absorb the sweat odour. These Home Remedies can help keep the armpits clean.
4# Use Tea Tree Oil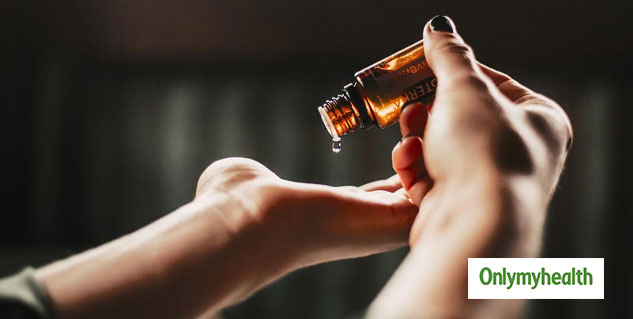 We sweat the most on our feet, armpits, forehead and hands. So apply tea tree oil on these body parts and see the difference. Tea tree oil has anti-bacterial properties and is a natural antiseptic. Using this oil kills sweat causing bacteria.
5# Wear Lose Clothes
The tighter clothes you wear, the more you sweat. Therefore, wear natural-fibre clothes such as cotton or silk to reduce the growth of sweat-causing bacteria.
Read more articles on Mind And Body