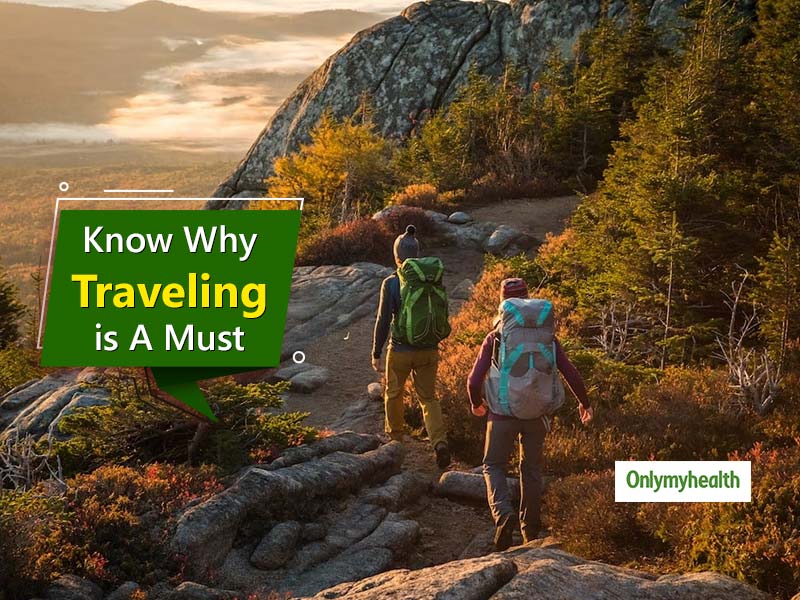 Traveling is the best activity to keep oneself fit both physically and mentally. It not only helps you to discover places but also provides ample health benefits.
Travel is the food for the soul. This line sums up the gist of this article. Traveling is something that not only helps us get a break from the monotony of life but also declutters mind & body. It is said that traveling at least once in three months can help you organize your whole system. A lot of people backpack their stuff and leave whenever they feel the need to pause and take a break. Traveling not only benefits mental wellness but also physical health. Here are seven science-backed health benefits of traveling that would make you plan a trip asap!
1. Traveling is good for brain health
Traveling gives you the opportunity to connect with different people and situations. With everything new that you come across, your mental health will improve as your brain will start producing more cells to grasp the information. Ultimately, you'll become more aware of increased memory, sharpness and concentration.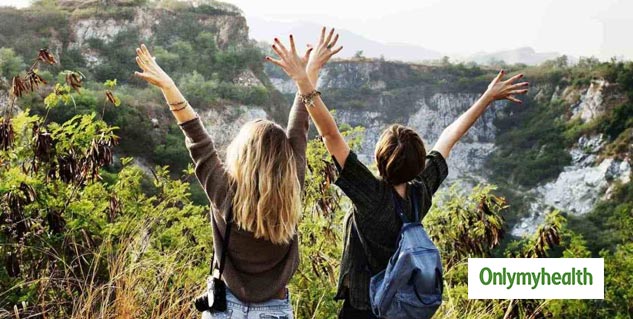 2. Travel makes your stress go away
Most of the people travel to vanish the stresses of life. It has been scientifically proven that traveling decreases stress hormones and boosts happy hormones in the body. You feel light and happy when you travel. Your mood will remain the same for at least a week after returning. For that, you must ensure that you eat healthily while traveling. Don't binge on unhealthy stuff.
3. Traveling keeps your heart healthy
People who keep on traveling throughout the year are said to have better heart health. As these take less stress, it helps their heart to function smoothly without any strain.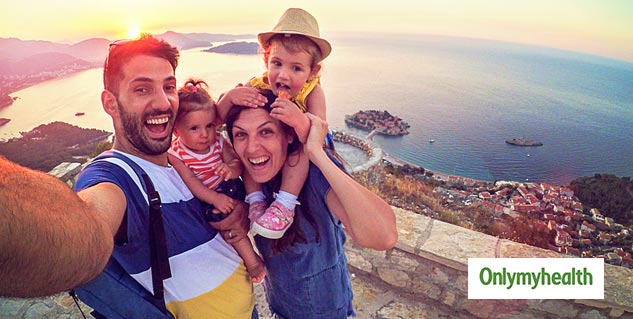 Also Read: World Tourism Day 2019: Advantages And Disadvantages Of Medical Tourism
4. It helps heal the body
Traveling to calm places are great with healing properties. While you travel and chill, your body is healing. Just like calm beaches and serene mountains calm down your mind and relax your body. These places with their pure, pollution-free environment help release toxins from the body. Not just that, visiting religious places also rejuvenates the body.
5. Traveling helps you to explore different environments & cultures
As you travel to different places, you get exposed to different cultures and atmospheres. Whenever you visit a new place with a different climate, it helps your body to adopt those changes thereby boosting your immunity.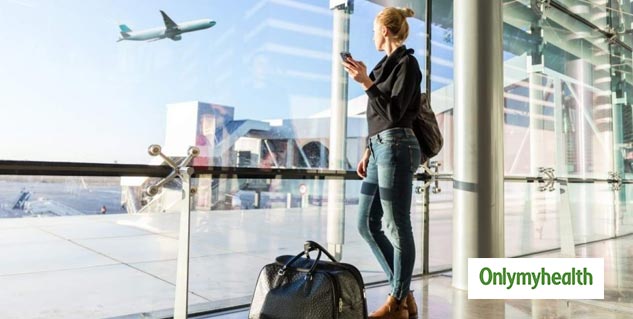 Also Read: 5 Types Of Tiredness and Ways To Overcome Them
6. Travel is synonymous to fitness
Traveling is often mistaken for being laidback and just chilling like a villain but it is half true. While you may want to relax while vacationing, it is important that you do some physical activity as well. Even a small walk around the area is sufficient to work your body.
7. Traveling might increase your life span
There are a few research which show that people who travel frequently are likely to live longer as compared to those who don't. With the reduction in stress and an increase in physical activity, the chances of your living longer than the average are high. Just make sure to travel, travel and travel.
Read More on Mind and Body