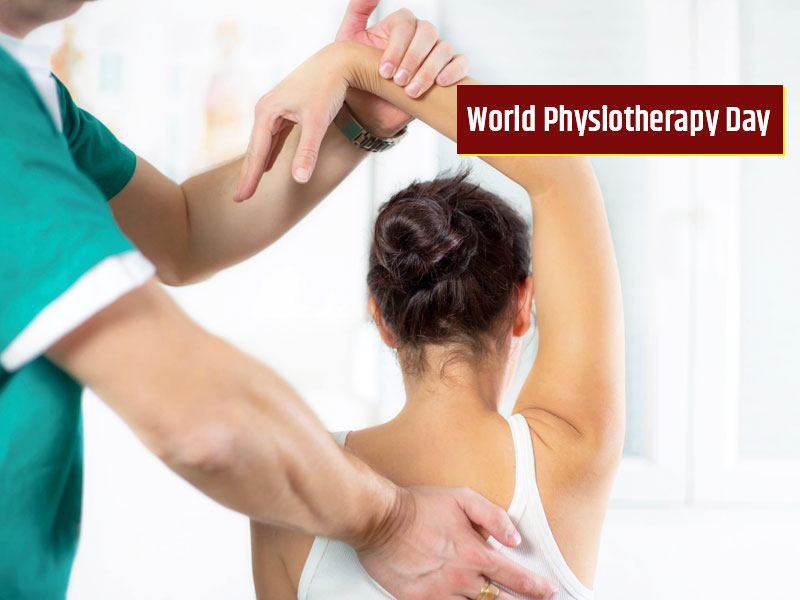 Physiotherapy is something that helps people with injury, disability and illness via manual therapy, movements and proper advice. This world therapy day let's take a closer look at what physiotherapy is, its benefits, problems it can treat, precautions and how much time does it take for a person to recover through physiotherapy with our expert Dr. Rajendra Prasad, Sr. Consultant Neuro & Spine Surgeon, Indraprastha Apollo Hospitals, Hon. Medical Director, Indian Head Injury Foundation, Founder Trustee, KARA Medical Foundation
What is physiotherapy?
Starting off with a very basic let us understand what actually physiotherapy is. It can simply be understood as a treatment to certain kinds of injury, illness or disability that can help the patient through manual therapy, movements and proper advice. Moreover it helps to manage pain and prevent diseases in patients of all age groups.
Physiotherapy can help to improve the conditions associated with neurological disorders, cardiovascular diseases, respiratory diseases and much more.
How can physiotherapy help?
Physiotherapy is proven to be a very helpful treatment that can cure many health problems with the help of mild and repeated body movements. Dr. Prasad says that " Physiotherapy can treat patients of many kinds. Firstly the people who have had anesthesia that involves putting a tube down the throat, then postoperative one might need help to cough up the secretion that may happen. Not coughing up can result in building up the secretions and getting infected by the same which might result in pneumonia. Although people who are aware would be able to cough up the phlegm but in some cases people might require some help.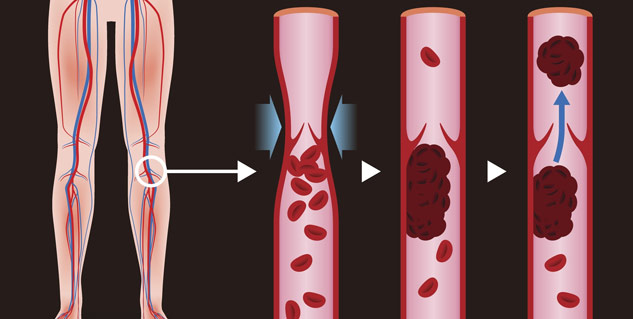 Also Read: 7 Benefits Of Physiotherapy
For people who have gone through an abdominal surgery, it hurts them to take deep breaths, which would not allow the secretions to come out properly which might result in a post operative chest infection."
Physiotherapy can help a person to understand the ways of breathing without hurting themselves, or causing any kind of pain post chest or abdominal surgery.
What kind of therapy is required?
After getting operated and undergoing the treatment it is important to know what kind of therapy one might require. Although every case is different and there are different kinds of treatments for different problems here are the kinds of therapy that Dr. Prasad suggests a person might go through after getting treated.
Brain / Spine Surgery- It is important to have chest physiotherapy if you are someone who has undergone a brain or spine surgery. As a person might be drowsy after getting a brain surgery due to the head injury or tumor.
Knee/ Ankle/ Hips/ Spine surgery- Limb physio is something that a person who has undergone a knee, ankle or hip surgery should opt for. As it is important to move even if the patient is in a little bit of pain.
A physiotherapist would help you to learn how to get out of besd, how to stand up and walk initially with support and then on your own. Movements are really important for leading a healthy life as one might develop Deep vein thrombosis (DVT) after lying in bed for long.
What's the procedure?
Even though there are different kinds of physiotherapies that help in treating different types of patients according to their condition. Here is an outline of a basic procedure that might be followed to help a patient through physiotherapy if he/she is bed ridden after getting operated.
Chest Physio- An airway cleaning technique which helps to drain the lungs by coughing up the phlegm. The common ways to perform this kind of physiotherapy is via deep breathing, percussion , coughing, huffing and through vibrations.
Moving the lower limb- This is something which is very helpful for all the people who are bed ridden. In such cases a therapist teaches a person the exercises which will help to prevent Deep vein thrombosis and formation of clots in the legs. As once these clots formation takes place, it goes to the lungs and might lead to other complications.
Also Read: How To Do Physiotherapy For Frozen Shoulder At Home? Know Tips From Experta
Precautions to take for physiotherapy after getting a surgery
A said prevention is better than cure and hence it is important to know what all things one must do and what should be avoided for better recovery while taking therapy after getting operated on.
According to Dr. Prasad there should be a strong communication between the surgeon and the therapist.
The therapist needs to get a proper brief about the patient's condition. This information would help him to treat the patient better and avoid certain exercises that might aggravate the injury or pain in the operated area.
The communication between a patient and therapist is very crucial as your therapist needs to know how you are feeling and what all is working for you.
It is also advised not to choose a therapist on your own and take a prescription from your doctor first. One should not go to the therapist right away and talk to their doctor first.
It is important to establish a communication between the therapist and the family members or the caretaker of the patients. As these people are the one' who are going to be with the patient throughout, they need to know about how to help him/her and ways to help.
How much time does the therapy takes
It might take some time to recover after getting a surgery or operation done, but it depends upon various factors like the patient's condition, the type of treatment, the surgery that went through and other such things.
After getting a knee or hip surgery it can be limited to one week or till the time a person starts walking. For people who have had a head injury or spine injury, then the therapy can last for weeks, months and for certain cases it can also be for years depending upon the severity.
With inputs from Dr. Rajendra Prasad, Sr. Consultant Neuro & Spine Surgeon, Indraprastha Apollo Hospitals, Hon. Medical Director, Indian Head Injury Foundation, Founder Trustee, KARA Medical Foundation
Read more articles in Miscellaneous