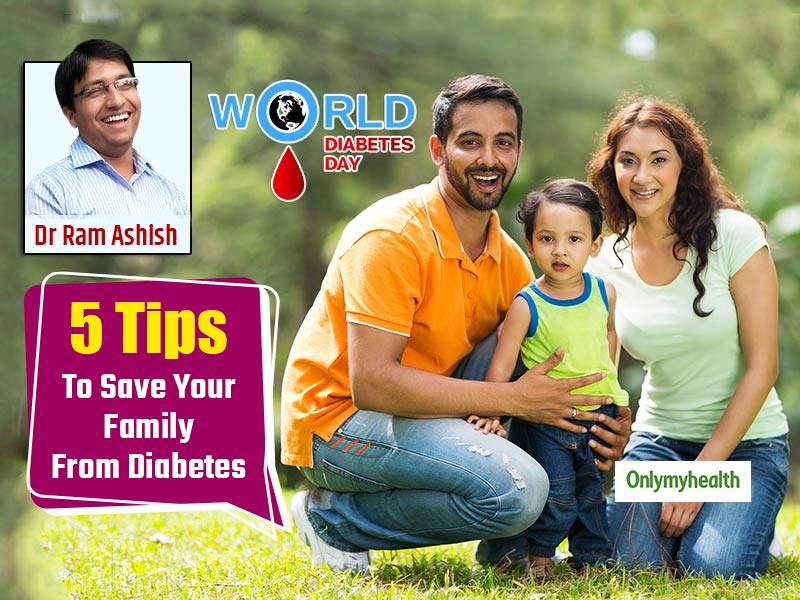 Diabetes is fast becoming the world's fastest-growing disease. According to a 2014 report by the World Health Organization, the number of diabetic patients worldwide was 422 million (42 million). In the years that followed, there has been a rapid increase in the number of diabetes patients. Diabetes is a disease that can cause many serious health problems, including sudden heart attack, stroke, kidney failure, liver problem, poor eyesight, etc. To spread awareness about the same, November 14 every year is observed as the World Diabetes Day. This year's theme of World Diabetes Day is Family and Diabetes. In regards to this, Onlymyhealth spoke to Dr Ram Ashish, Senior Medical Officer of Siddharthnagar District, on tips to safeguard the family from the risk of diabetes:
Know The Risk And Get Regular Checkups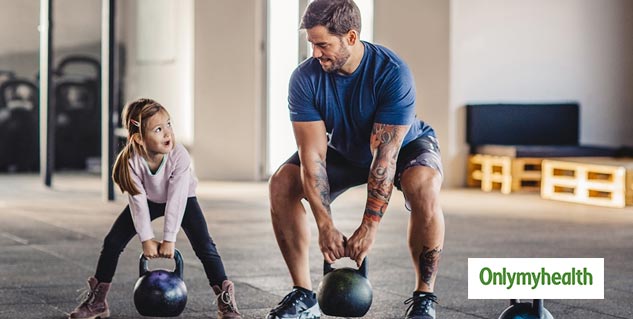 If you want to protect your family and yourself from the risk of diabetes, the first thing you need to do is to identify the conditions that increase the risk of diabetes. Generally, if a person in your family has diabetes, other family members are also at risk of it. But, diabetes spread through genetics is mostly Type 1. If there is no family history of diabetes, the risk of diabetes is primarily due to an unhealthy lifestyle, leading to Type 2 diabetes. The following reasons increase the risk of diabetes:
People who are overweight are at higher risk of diabetes.
High blood pressure problems also increase the risk of diabetes.
Increases cholesterol adds to the chances of diabetes.
If the mother has gestational diabetes, the child may have diabetes in future.
If a person has heart disease, it can also increase the risk of diabetes.
Apart from this, everyone above the age of 40 with an unhealthy lifestyle is highly prone.
Dr Ashish explains that if any of the conditions mentioned above matches yours, one should get their blood pressure checked regularly.
Also Read: Bottle Gourd Juice Benefits: Best Natural Remedy For Type 2 Diabetes Patients
Keep the body in motion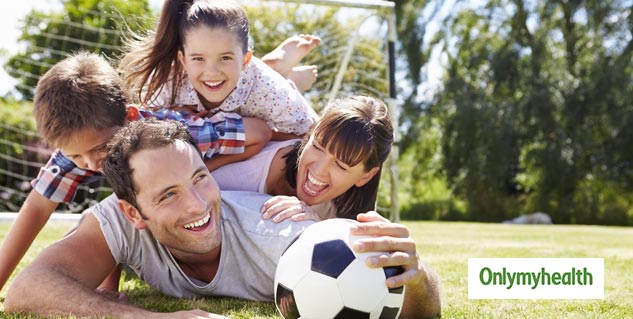 According to Dr Ashish, "Those people who have a habit of sitting for long hours are more prone to lifestyle-related diseases. So every member of the family must remain active. A little hard work, exercise is important. One should do at least 30-40 minutes of exercise daily. If heading out of the house is difficult, indulge in light exercises at home like yoga. Those with limitations can also go for regular walks. However, sitting for long hours can be detrimental to health. The blood circulation in the body enhances when we move, leading to increased oxygen levels."
Keep a check on your diet
We asked Dr Ashish the extent to which diabetes is linked to eating habits. To this, his answer was, "Not just eating habits constitute diabetes, but is directly or indirectly related to every disease of the body. Eating fatty or saturated food adds to the risk of diabetes."
He further added, "If you want to save your family from the risk of diabetes, then make small changes in your family's eating habits. For example, give more preference to home-cooked food over outside food. Include barley, wheat, gram, peas, moong, lentils, etc. in your daily diet. Apart from this, the biggest thing that is necessary for the prevention of diabetes is to keep a check on salt, sugar and oil intake."
Also Read: 5 Best Cooking Oil For Diabetes Patient
Reduce weight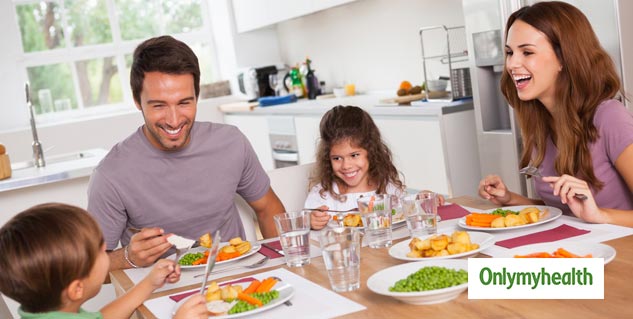 Dr Ashish described obesity as the most significant cause of diabetes. He said, "If family members want to avoid the risk of diabetes, ensure that no one in the family is obese. For this, one should eat healthy, exercise, and live an active lifestyle. Also, everyone must drink at least 10 glasses of water daily. The habit of not drinking water can also sometimes cause many diseases in the body. "
Say no to smoking and drinking
"Cigarette and alcohol addiction has increased rapidly among youth. Both alcohol and tobacco are hazardous to the body. Even though it gives you the thrill, it also adds to the risk of cancer, diabetes and heart-related diseases. Even though the medical fraternity has a cure for every disease, prevention is easier than treatment. If you are addicted to cigarettes and alcohol or any one of these, it can cause grave harm to your body," he concluded.
With inputs from Dr Ram Ashish, Senior Medical Officer of Siddharthnagar District
Read more articles on Diabetes