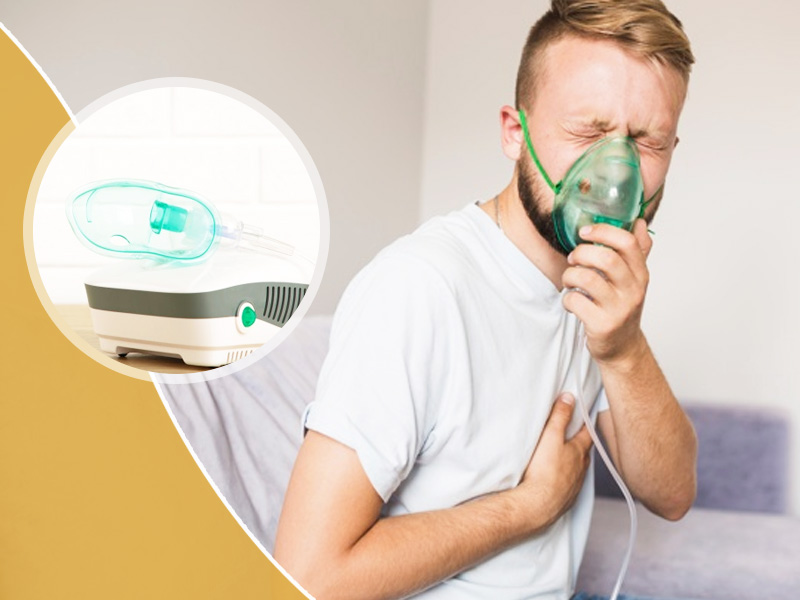 Some time in your life you must have heard of a nebuliser. This is a medical equipment that is also kept at home for people who experience breathing difficulties including children and adults. If someone is suffering from a respiratory condition that obstructs the passing of oxygen, nebulizer helps in administering medication directly to the lungs to provide immediate relief. If you don't know how a nebulizer works and in what circumstances it is used, read this article as Dr. Shrey Srivastav, Senior Resident(Internal Medicine) at Sharda Hospital, Greater Noida explains everything in detail.
Who needs a nebulizer?
Nebulizers should only be used after a doctor advises you to use them. There are certain health conditions that require a nebulizer to administer medicine. Particularly, patients with lung disorders need a nebulizer. Here are the lung conditions:
Asthma
Bronchiectasis
Bronchiolitis(respiratory infection in children)
Chronic obstructive pulmonary disease (COPD)
Cystic fibrosis
In most cases, a doctor or healthcare provider prescribes the use of nebulizer and the medicine to be used in that. You can purchase a nebulizer without a prescription but the medicine must be prescribed by the doctor according to your health condition. Also, there are different types of nebulizers and you must choose according to your medication.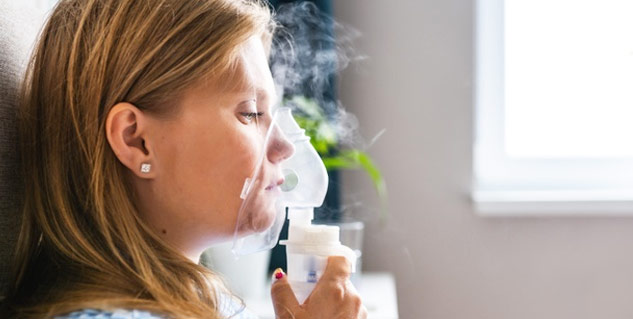 Benefits of a nebulizer
Here are some benefits of using this device:
Direct medicine delivery system to lungs
Treatments Work Faster
Fewer Side Effects
Improve Long-Term Health
Cost-Effective
Simple to Use
Requires less training than inhalers
Larger doses can be used
How to use a nebulizer?
Although using a nebulizer is easy, before using any medical equipment, it is important that you must know the right way to use it. Different nebulizing machines have different operations and so, it is important to understand usage instructions before exercising the use. Here are basic steps to use a nebulizer machine:
First and foremost, wash your hands.
Now, add the liquid medication prescribed by the doctor to the medicine cup.
Assemble other parts of the nebulizer including mouthpiece, mask and tubing.
Read the instructions and attach tubing to the nebulizing machine.
Turn on the nebulizer.
Hold the medicine cup and mouthpiece upright so that the medication is administered into the lungs properly.
Inhale with slow and deep breaths to allow the medicine to get inside the body.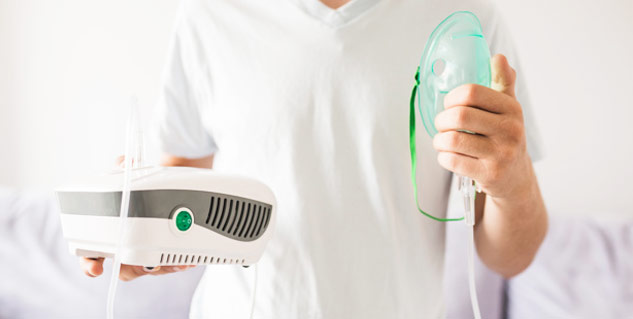 Different nebulizers have different functions. If you are confused about using one, you can ask your doctor or healthcare provider to guide you.
In this section, you should also learn about different medications that can be taken with a nebulizer. Here are three main types of medicines that are used with a nebulizer:
Bronchodilators: These medications help in opening the airways to help a person breathe easily. People with respiratory illnesses including asthma and COPD have been prescribed these medicines.
Antibiotics: If you have respiratory infection, the doctor would prescribe you antibiotics and taking it with a nebulizer helps in giving the antibiotic straight into the respiratory tract or lungs.
Sterile saline solution: This medicine is given to loosen up the mucus collected in the lungs and making breathing difficult. This solution allows easy secretion of mucus and opening the airways.
Nebulizer Vs. Inhaler: What is the difference?
Many people get confused between nebulizers and inhalers as both of these are used for the same purpose- administering medicine directly into the respiratory tract and lungs. But the two are entirely different equipment.
Nebulizers are easier to use as compared to inhalers and these provide better coverage of medicine delivery to the lungs. But it takes time to work and the person using it needs to sit and hold the mouthpiece upright until all the medicine is inhaled. While this is an easy thing for adults, children face hardships in the process. Also, nebulizers are not portable unlike inhalers and thus, you would need to carry them everywhere you go which is quite inconvenient. Since inhalers are smaller, they can be easily carried on the go.
Also Read: What Causes Asthma Attacks? Know About Symptoms And Preventive Methods
Tips to clean the nebulizer
If you are using a nebulizer, you must keep it clean and maintain the machine. This helps in preventing the possible buildup of bacteria and germs around it which are unsafe for the patient as they can enter the respiratory tract through the medicine. Thus, you must exercise the following guidelines to maintain the device:
Wash your hands before and after using the nebulizer.
Keep the area where you keep the nebulizer clean. Do dusting daily.
After use, wash all the parts of the nebulizer properly in sterilised warm water.
Dry out the pieces using a clean cotton towel.
Read the instruction manual to know how to disinfect the machine.
Replace components 2-3 times a year or as suggested by the healthcare provider to ensure cleanliness and safety.
Using a nebulizer is essential for people who are struggling with respiratory illness. However, it is not so easy as you need to take maximum care and precautions while using and storing the machine. This helps in preventing possible infections by using an unclean device. If you are advised to use a nebulizer, make sure you abide by all the instructions given by the doctor. Parents should be careful while using this device with their children.
Read More Articles in Miscellaneous
All images source- freepik.com