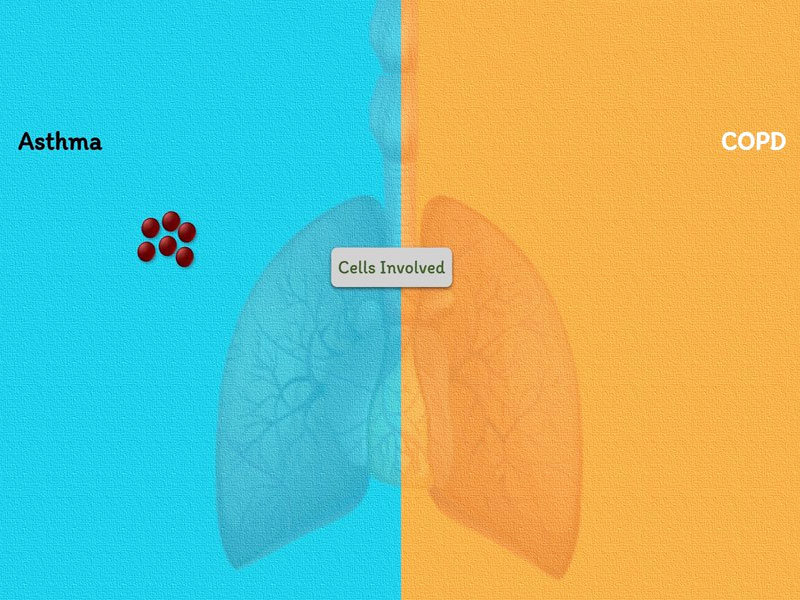 Asthma and COPD are both respiratory ailments that cause severe lung damage. Asthma is a prolonged condition that causes inflammation in the airways and lungs, especially when one inhales any allergens, making it difficult or impossible to breathe. In contrast, COPD is the name given to a group of lung diseases that include emphysema and chronic bronchitis. It is a condition that causes shortness of breath by decreased airflow over time and inflammation of the tissues around the airway.
Dr Kuldeep Kumar Grover, Department of Pulmonology, CK Birla Hospital, Gurgaon, talks about the similarities and differences in Asthma and COPD:
What causes asthma and COPD?
The main cause of COPD is the consumption of tobacco and smoke. People who are exposed to fumes while cooking in poorly ventilated houses are also affected by COPD. This smoke irritates the lungs, causing the bronchial tubes and air sacs to over-expand from their natural size, which in turn leaves the air trapped in the lungs when one exhales.
While on the other hand, if an individual has asthma, their lungs react to different particles present in the environment. These particles are called asthma triggers such as pollen, pet hair and pollutants, which worsens the condition of an asthmatic patient.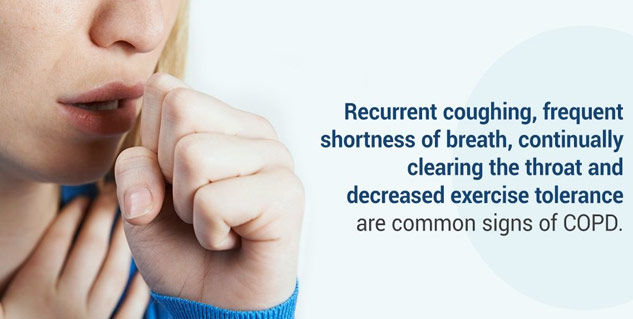 Also Read: Asthma Patients At Higher Risk Of COVID-19? Follow These Precaution Tips Given By An Expert
What are the symptoms?
COPD and asthma symptoms seem quite similar, especially the shortness of breath that happens in both diseases. Airway hyper-responsiveness (when the airways are susceptible to things one inhales) is a common feature of both asthma and COPD.
Common symptoms of asthma are:
Coughing that increases at night
Wheezing and shortness of breath
Chest pain or pressure
Symptoms of COPD may develop over time, but the common symptoms include:
Chronic cough, with or without mucus
Fatigue
Shortness of breath
Wheezing or sound while breathing
Who can get asthma or COPD?
The common risk factors for developing asthma are family history, severe respiratory infection as a child, an underlying allergic condition, or exposure to certain chemical irritants or industrial pollutants at the workplace.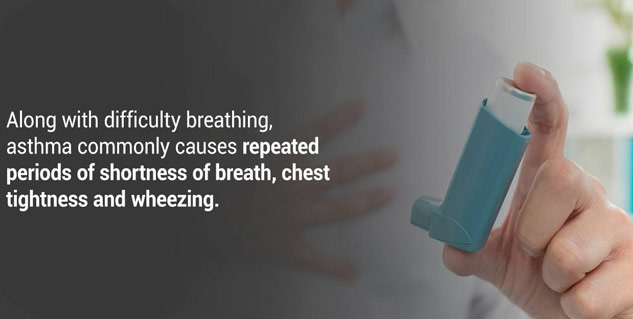 There is a significant overlap between the two and the condition is called Asthma-COPD Overlap Syndrome (ACOS). Both can develop simultaneously, hence it is recommended that patients must report all the symptoms they experience to their doctor to analyse the health issue accurately.
What are the treatments?
Asthma is a long-term medical condition but can be managed with correct treatment. It is also important to pay attention to one's breathing to ensure medicines are working effectively. Common treatments for asthma include:
Quick-relief inhalers (bronchodilators) open swollen airways that are limiting breathing
Allergy medications and allergy shots (immunotherapy)
Long-term asthma control medications keep asthma under control on an everyday basis and make it less likely for a person to have an asthma attack
On the other hand, COPD is a long-term health condition, and a regular treatment helps manage symptoms so that one can lead an active and healthy life.
Medications such as bronchodilators, inhaled steroids, and combination inhalers
Lung therapies that involve education, breathing exercise training and nutritional suggestions
Surgeries like lung volume reduction surgery, lung transplant
Also Read: Inhalers Are Best For Asthma Management, Know Why Doctors Vouch For Them
The above therapies/treatment can help ease symptoms, prevent complications, and normally reduce the disease to progress. It is also suggested that one consults a lung specialist or pulmonologist for accurate treatment.
With inputs from Dr Kuldeep Kumar Grover, Department of Pulmonology, CK Birla Hospital, Gurgaon
Read more articles on Other Diseases