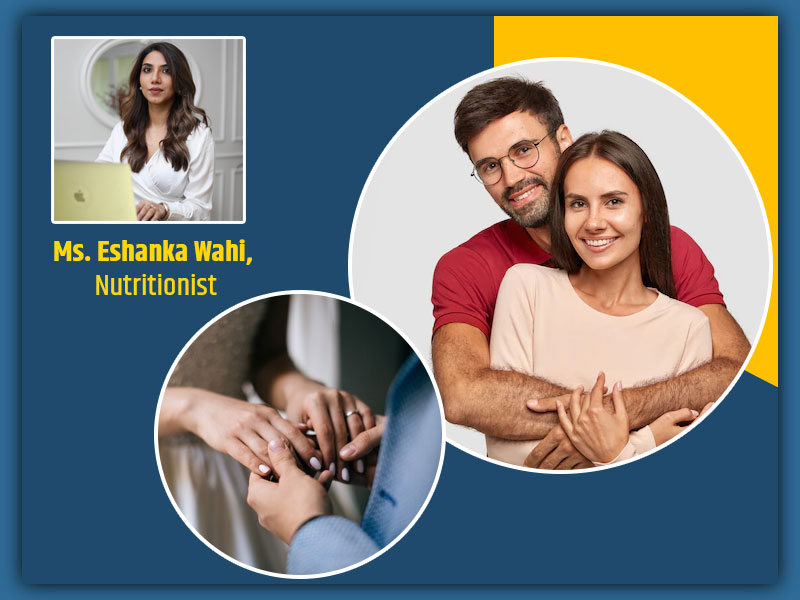 February is known as the month of love, and it is, in fact, celebrated all over the world because of Valentine's Day. Everyone desires a long and healthy companionship in life. Small changes in your daily routine can make a big difference. Spend more time doing things you enjoy, such as spending time with your loved ones, staying active, and eating healthy. Make sure you promise each other a lifetime of togetherness and support, including health, this Valentine's Day. In this article, Ms. Eshanka Wahi, Wellness Advocate & Nutrition Coach shares some health vows that couples must take and follow in order to live a healthy and happy love-filled life.
The health vows you must take as a couple are as follows
Eating healthy
Healthy eating does not imply denying yourself of your favorite foods or adhering to a strict diet. It's simply a matter of substituting delicious, healthy foods for unhealthy ones. After all, avoiding or limiting your intake of junk food, which is high in calories, salt, and unhealthy fats, can help you lower your risk of heart disease, stroke, diabetes, obesity, and other health problems. You can talk about your health goals with your partner and keep an eye out for any unhealthy habits that your partner is picking up. The greatest gift we can give to our partner is to encourage them to be healthy.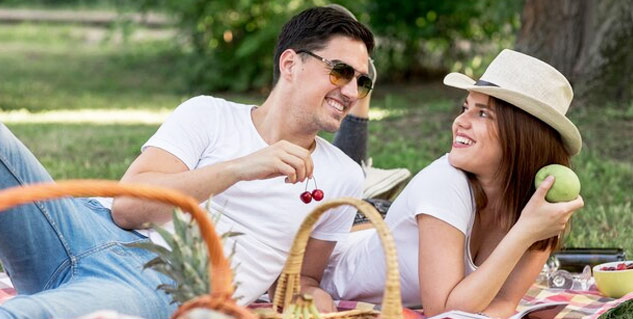 Keep an eye out for each other's bad habits
Due to lifestyle stress and peer pressure, we often develop bad habits such as smoking and drinking. It is critical for partners to keep an eye on each other's habits and to point out when something is wrong. Don't be afraid to assist one another in growing in your relationship. It might be difficult in the beginning as you two might end up arguing or fighting but always remember, this is for your healthy future together. Sometimes, we need to take harsh decisions but these turn out to be the best decisions that can change your entire life for good. In a nutshell, be each other's critic and be vocal about what you think if it is for your partner's well-being.
Also Read: Practice Slow-Living With These Simple Steps For Its Myriad Health Benefits
Exercise regularly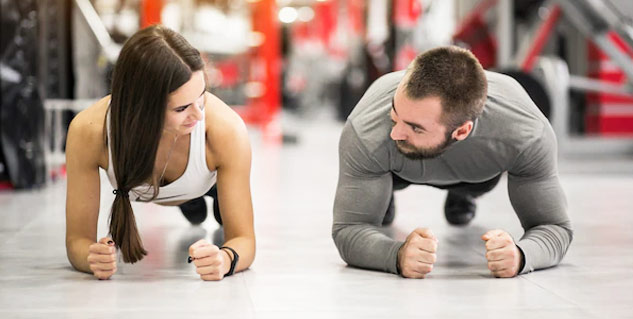 Regular exercise can help you achieve a lot more than just weight loss or muscle gain. It lowers your chances of contracting diseases like obesity, type 2 diabetes, and high blood pressure. Exercise can help you improve your overall fitness and health. This is one of the most important promises you can make to each other, not only for your health but also for a happier relationship. Starting your day with a 30-minute morning walk or yoga session with your partner can be a great way to get your day started. You can even plan an exercise routine keeping in mind your individual daily routine and free time. It is important to plan a hassle-free routine and exercise with relaxed minds.
Also Read: Couples, Quarantine & Divorce: The 4 Major Reasons For Couples To Divorce
Re-live your passion
We often leave our passion behind, in the everyday struggle to make our ends meet. As true soul mates, we are aware of our partner's favorite activities. Encourage your loved ones to pursue their interests and join them in activities so that you can spend quality time together. This is something that a lot of couples are missing out on these days. In order to secure future, they are compromising present. They are unknowingly putting their physical, mental, psychological and emotional health at stake. As a partner, it is your responsibility to help them overcome all these.
Image credits- freepik