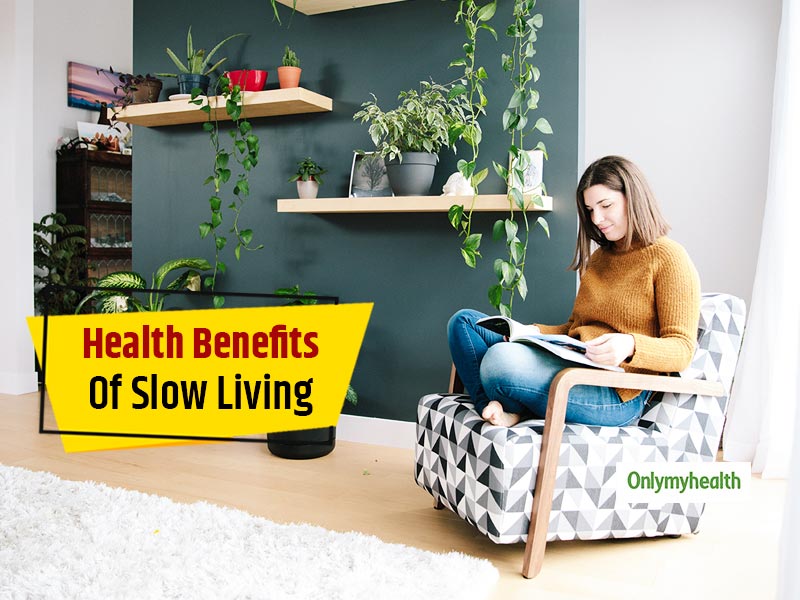 If you think you are living a nonstop life lately, it is high time to slow down and take a break. Before you feel depleted, reduce your pace and change your lifestyle. Slow living is a new concept but it is gaining popularity recently as it helps in regaining peace, balance and concentration that you seem to have lost these days.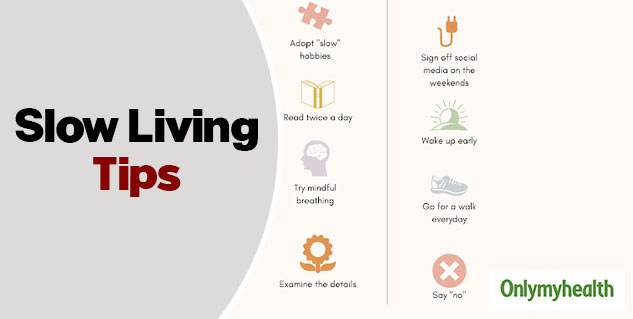 What is Slow Living?
According to the definition of slow living in Wikipedia, "Slow living is a lifestyle emphasizing slower approaches to aspects of everyday life." This is a lifestyle concept that is all about slowing down and enjoy the little things/moments that you have missed on. We are busy nurturing our dreams, chasing our ambitions and fulfilling the roles & responsibilities. Amidst everything, we are compromising our peace of mind and happiness. It doesn't only come with shopping or dining out or partying with friends but inner peace and calmness are the real deal. Stillness and slowing down sometimes gear life in the right direction. If you are planning to practice slow-living, here are some steps to follow.
Also Read: Think Above Physical Health, Here Are Some Tips To Boost 'Emotional Immunity'
Practice Patience
Being patient is the first step to slow-living. Dropping fast-paced life for slow-living isn't easy and it requires a lot of patience. Therefore, the first and foremost thing is to learn to be patient. This would also make you less stressed.
Plan a routine
For a relaxed life, it is very important that you are organised. Scheduling a routine would help in organizing your life and prevent rushing into unnecessary things. Schedule all your daily activities and follow them strictly. Do not allow yourself a relaxation in that as then the whole purpose of slow-living would become meaningless. 'One thing at a time', just follow this rule.
Spend some time with yourself
When was the last time that you spent time with yourself? Doing something that you absolutely love but couldn't pursue while running errands of life. Alone time is very important. Consider that as it would give you ultimate peace and solitude to find yourself. Apart from reviving your lost likings, this would also increase your productivity.
WATCH: Guided Relaxation Tips:
Be positive
Fast life makes you more negative than positive. On the other hand, slow-living is more about solitude and positivity. The more calm, composed and positive you'd be the fruitful your life would be. Negative thinking diverts the mind from your goals and you are not able to achieve peace. Develop a positive attitude and accept wins and failures with equal zeal.
Don't Overwork Yourself
This is undoubtedly the most important point out of all. Overworking is common in fast-living but slow-living is all about giving relaxation time to your mind and body. It is just another face of stress. You may not complete the targets but you would achieve mental peace which is above everything.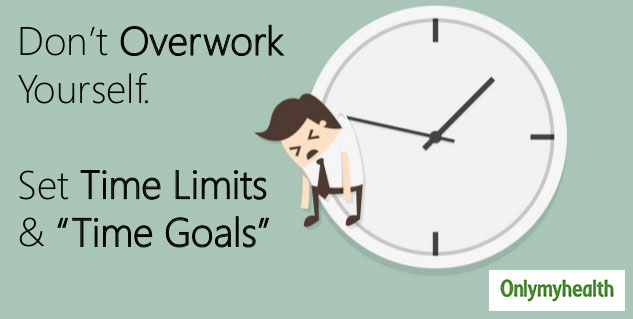 Also Read: Tips To Activate Feel-Good Hormones: Here's How Breathing Tools Can Make You Feel Good
You might be socially active but right from the moment you decide to practice slow-living, cut down unnecessary contacts for a while. Stay connected with only a few people who you believe are truest.
Read more articles on Mind & Body