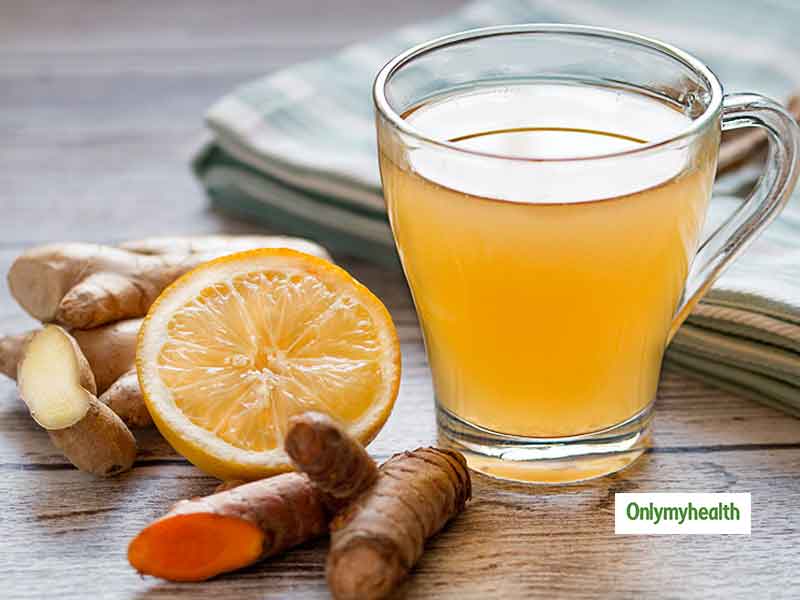 Turmeric- the golden spice is beneficial for one's health in many ways. It can help you treat various health problems naturally. Turmeric milk is very famous for its medicinal properties. But do you know turmeric water is loaded with medicinal properties as well? You can consume with water as well. It will help in purifying the blood. If you consume turmeric water early morning, it will boost your brain as well. The presence of curcumin in turmeric will also help you treat joint pain and inflammation. The benefits of turmeric are well known which gives you enough reasons to consume turmeric water.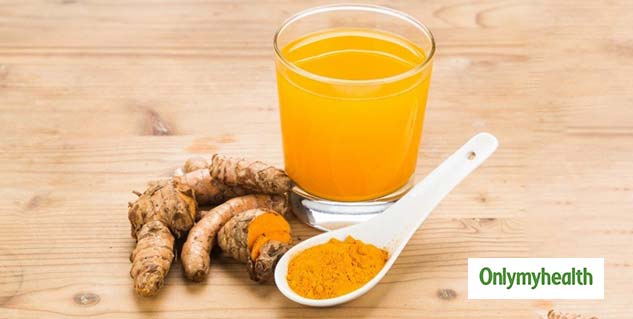 How to prepare turmeric water?
Ingredients
Half lemon
1/4 tablespoon of turmeric powder
1 glass of warm water
Honey for taste
Method
Squeeze half lemon in a glass
Now add turmeric powder to it
Mix well and add warm water to the mixture and fill the glass properly
Now you can add honey according to your taste
Now mix the mixture well
After sometime the turmeric powder will settle at the bottom, so shake well before you drink it
Benefits of turmeric water
Reduces Cancer Risk
Various studies indicate that curcumin can reduce the growth of cancerous cells. Turmeric consumption can help you reduce the risk of pancreatic cancer, prostate cancer and many others, as per studies.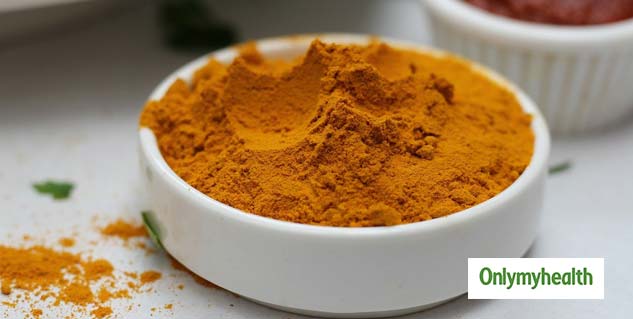 Anti-inflammatory Properties
Curcumin is the magical element in turmeric which treats various health problems. Curcumin makes turmeric a good remedy for inflammation. It is extremely good for arthritis patients. It can help arthritis patients treat inflammation naturally. Raw turmeric is more effective for treating inflammation. Arthritis patients can prepare turmeric tea with raw turmeric for maximum health benefits or directly consume turmeric water.
Improves Brain Function
Turmeric can also reduce the risk of Alzheimer's disease and depression. Curcumin can also stimulate brain function and improve memory. According to studies, turmeric can help you boost brain power. It will also stimulate logical thinking.
Also read: 5 Delectable and Healthy Indian Vegan Desserts Recipes
Improves Gut Health
Turmeric can also help you fight stomach related problems as it improves digestion. Turmeric has a very strong smell and taste which contributes to better digestion. It is also loaded with antioxidants. Adding turmeric to your food items can help you improve digestion. It will also enhance the taste of the food. Its anti inflammatory properties will also reduce gut inflammation. It also stimulates bile production and reduces bloating and gas.
Helps you fight pain
Body pain is a common problem. Turmeric can also help you reduce body pain. It can also treat arthritis pain. You can consume turmeric as a natural pain reliever. Turmeric milk or turmeric water can especially help you treat pain. Arthritis patients can consume turmeric capsules after consulting their doctor or can simply consume turmeric water.
Read more articles on Healthy Diet.